Health and wellness is more than just having a healthy diet. It is a lifelong commitment towards an active lifestyle and great mental wellness. At FairPrice Xtra, we want to encourage better health and wellbeing with our selection of fresh foods, health and beauty essentials and more!
Get a chance to spin the wheel with every $50 spent on participating products*.
*While stocks last. T&Cs apply.
Shop these great deals today!
Buy 1 Get 1 FREE
U.P. $49.90
Kinohimitsu
Bird's Nest – Fruity Camellia
8 x 75g
• Improve sleep quality and wake up to a fresher you
• Promotes relaxation and helps regulate mood
• Improve skin complexion, minimises pores and promotes smooth and radiant skin
Buy 1 Get 1 FREE
U.P. $49.90
Kinohimitsu
Bird's Nest – Snow Lotus & Honey
8 x 75g
• Support body's innate defence system
• Relieve fatigue and support respiratory health
•  Restore skin plumpness, bounciness and suppleness
$13.45
Save $1.45
U.P. $14.90
Brand's
Berry Essence
6 x 42ml
• Fortified with Vitamin A,C, E and Zinc
• Boost immunity and support eye health
• Rich in antioxidants
$29.90
Save $2.00
U.P. $$$31.90
Sweet Nature
Manuka Honey UMF 5+
500g
• Certified UMF Manuka honey
• Rich in flavours and aroma
2 for $16.90
Save $8.90
U.P. 2 for $25.80
Nature's Nutrition
Quinoa – Tri colour
500g
• Contains the 9 essential dietary amino acids required for protein formulation in humans
• Helps in digestion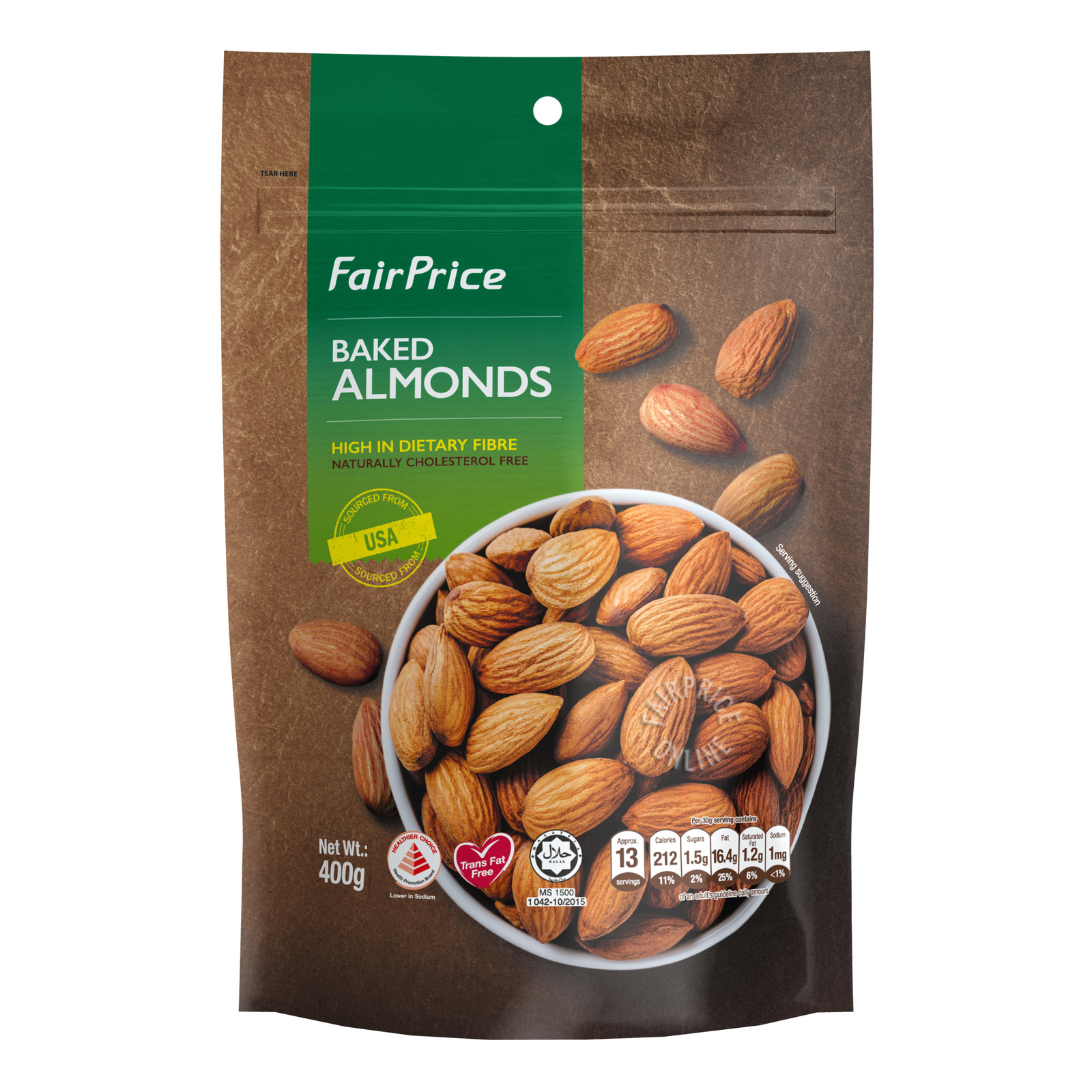 $9.80
Save $1.15
U.P. $10.95
FairPrice
Baked Almond / Baked Cashew Nuts
400g
• Baked Almond – High in Dietary fibre, low in sodium
• Baked Cashew – Naturally Cholesterol Free , low in sodium
$6.95
Save $1.25
U.P. $8.20
Royal Umbrella
Thai Fragrant Brown Rice / Thai Mixed Rice
2kg
• Rich in Vitamin B3
• Source of Magnesium
2 for $44.95
Save $11.05
U.P. 2 for $56.00
Good Lady
22 Complete Nutrimix – Assorted
750g
• Blueberry – good for heart health & digestion
• Wheatgrass – balance body PH value
• Chia Seed – source of Omega 3 & dietary fibre. Support healthy digestive system
$6.50
Save $0.70/$1.30
U.P. $7.20/$7.80
UNISOY
Instant Nutritious Soy – Cereal / Oatmeal Drink
• Oatmeal – Naturally Cholesterol Free
• Cereal Drink – Rich in Dietary Fibre
$24.95
Save $3.40
U.P. $28.35
Anlene Move Max Gold
Adult Milk Powder – Plain / Chocolate
1.2kg
• High in calcium & protein, low in fat
• Rich in Vitamin B6, B12, C, D
Terms and conditions:
All gifts, redemptions and spin-the-wheel chances are based on presentation of the original single same-day FairPrice Xtra receipt at our Customer Service Counter and qualifying value applies to participating products only. Spin-the-wheel chances are capped at 1 per customer per day, in a single receipt with minimum spending of $50, prizes are while stocks last. Promotion is valid at FairPrice Xtra from 30 sep to 13 Oct, while stocks last. FairPrice Xtra reserves the right to modify, cancel and limit any promotion or offer at any time and without prior notice. while stocks last. Check in-store for more information.