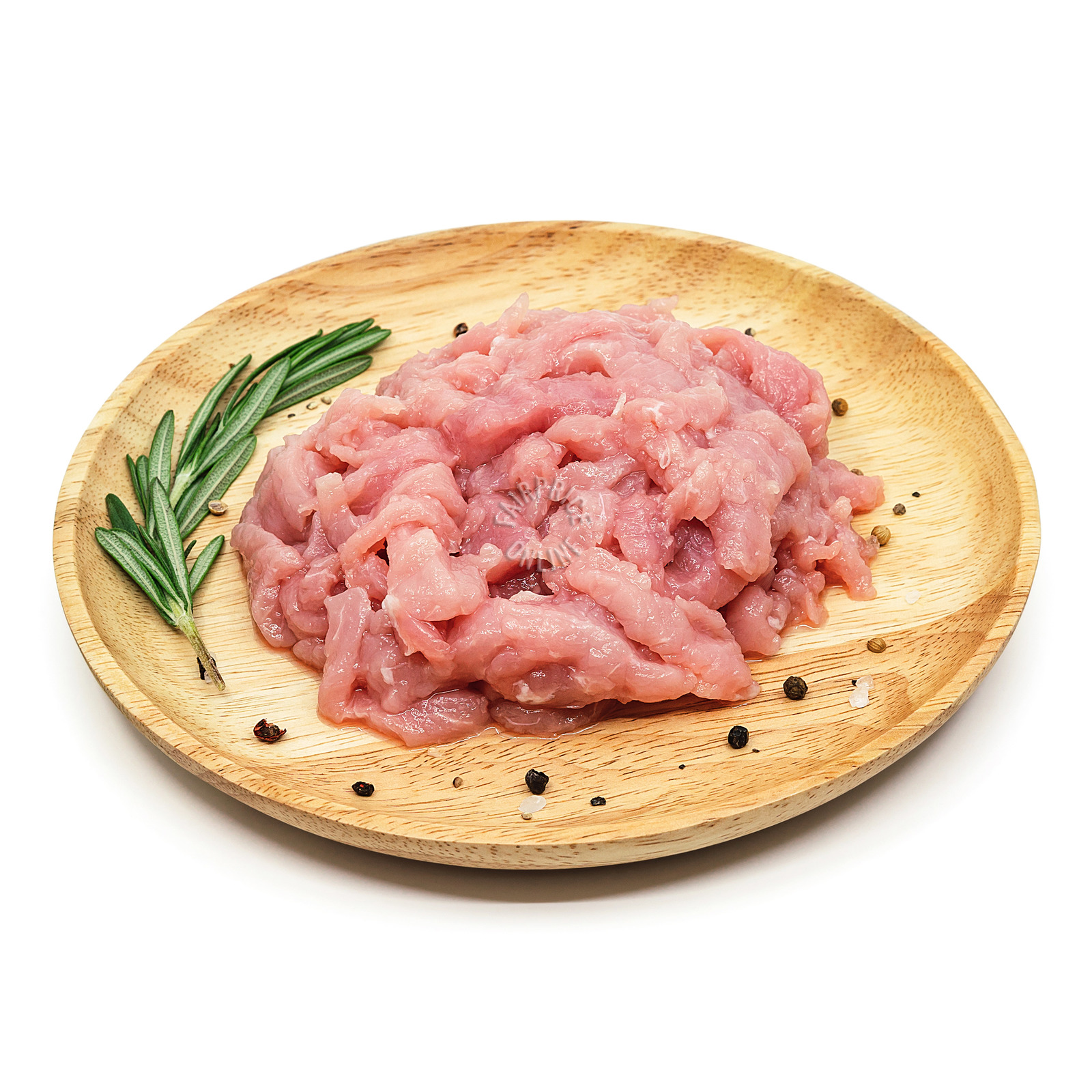 Australia Fresh Pork - Stir-fry
250g
Key Information
• Fresh pork direct flown from Australia

• Best for stir-frying to prepare dishes such as pork bulgogi

• Note: Earliest delivery date will be "+2" days from the order dateHealth benefits:

• Rich in Vitamin B1: Important for growth and repair of muscles and nerve tissues

• Contains Iron: Enhances production of energy

• Good source of Protein: Strengthen bones & teeth

• Contains Zinc: Boosts immune system
Preparation
How to stir-fry pork loin:

1. Slice all ingredients (pork loin, vegetables of your choice, onions)

2. Heat up the pan with one tablespoon of oil. Add in the pork loin with salt and pepper. Cook thoroughly for about 5 to 7 minutes.

3. Remove pork from pan when cooked and wrap it with an aluminium foil to keep warm.

4.
Storage
Keep chilled at 0°C to 4°C