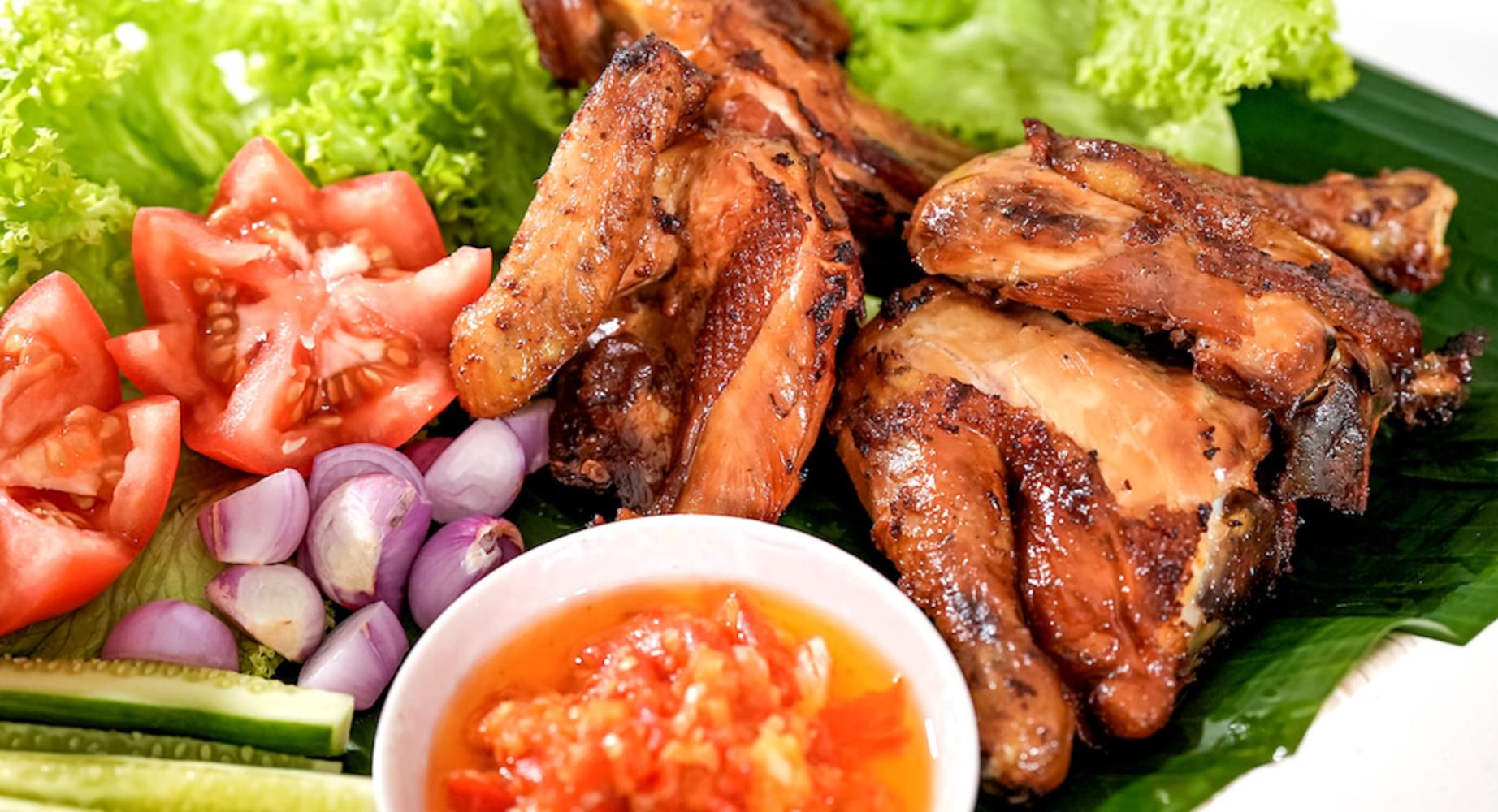 Ingredients
Chicken

cut into big pieces

1

Coconut

1

Galangal

50 g

Ginger

sliced

7 slices

Bay Leaves

4

Cooking Oil

Salt

2 tsp

Water

1⁄2 cup
Paste

Garlic

8 cloves

Shallots

10

Candlenuts

7

Sambal Jelantah

Red Chilli Padi

6

Garlic

3

Cooking Oil

2 tbsp

Salt

1 pinch
How to cook
Prepare chicken & paste
Cut the chicken into 4 large pieces.
Combine garlic, shallots and candlenuts in a mortar and pound with a pestle until it becomes a paste.
Start cooking
Heat oil in a pan and saute the galangal until it's fragrant.
Add the paste, bay leaves and ginger slices into the pan.
Saute all the ingredients together on low heat for 5 minutes.
Stir in coconut water and cook until the oil separates from the paste.
Add salt and chicken, ensuring that the latter is evenly coated with the mixture.
Simmer the chicken until it is tender and all the coconut water has evaporated to leave behind a thick sauce in the pan.
Set aside the chicken on some kitchen towels to cool.
Chill in the refrigerator if left out for more than 3 hours.
Deep fry the chicken until it is golden brown and crispy!
To make Sambal Jelantah
Pound all the ingredients together in a mortar using a pestle; if you don't have a mortar and pestle, simply use a blender.
Stir in heated sunflower oil and adjust salt to taste.
Tried this recipe? Rate it!