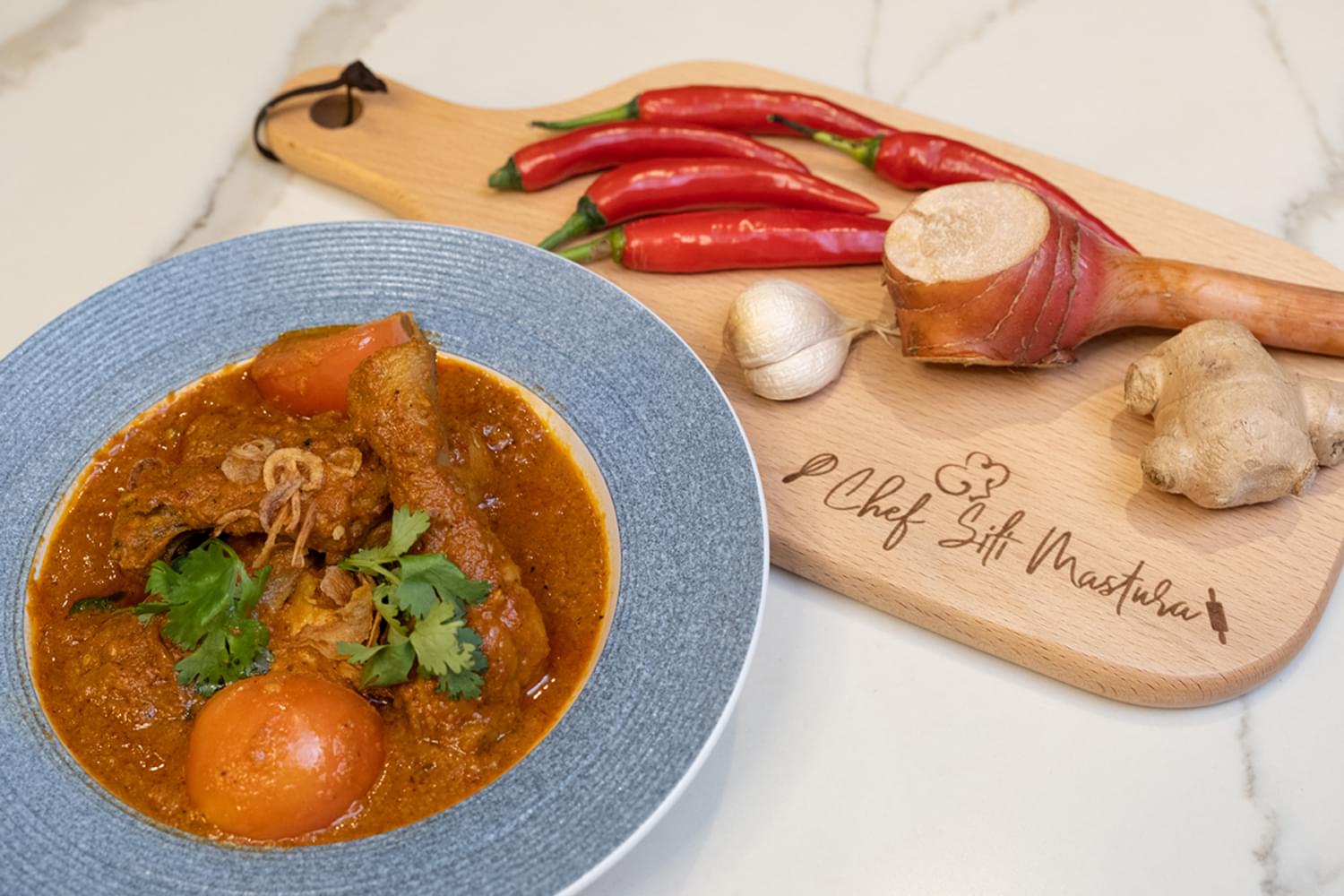 Ingredients
Ingredients A

Red Chillies

5 pieces

Onions

(big)

3 pieces

Garlic

8 pieces

Lemongrass

2 pieces

Ginger

2 inches

Galangal

2 inches

Belachan

2 inches

Dried Chillies

10 pieces

Ingredients B

Lemongrass

1 stalk

Galangal

1 inch

Cinnamon Stick

1

Star Anise

1

Cloves

6 pieces

Cardamoms

6 pieces

Kerisik

3⁄8 cup
Ingredients C

Kara Coconut Cream

(small box)

1

Tomato Puree

3 tbsp

Candle Nuts

5 pieces

Almonds

30 g

Gula Melaka

50 g

Tamarind Juice

50 ml

Salt & Sugar

(to taste)

Ingredients D

Chicken

1

Tomatoes

4 pieces

Some coriander and mint leaves
How to cook
Blend Ingredients A and marinate chicken
Blend Ingredients A (Sauce) and leave aside.
Marinate the chicken with some turmeric and salt, fry the chicken till ¾ cooked, remove the oil and leave aside.
Fry the ingredients and add the chicken
In a wok, fry one onion together with Ingredients B. Then add in the blended Ingredients A. Cook till it reaches a deep colour (naik minyak).
Add in Ingredients C and simmer till slightly thick.
Lastly add in Ingredients D which is the chicken, tomatoes, coriander & mint leaves.
Tried this recipe? Rate it!