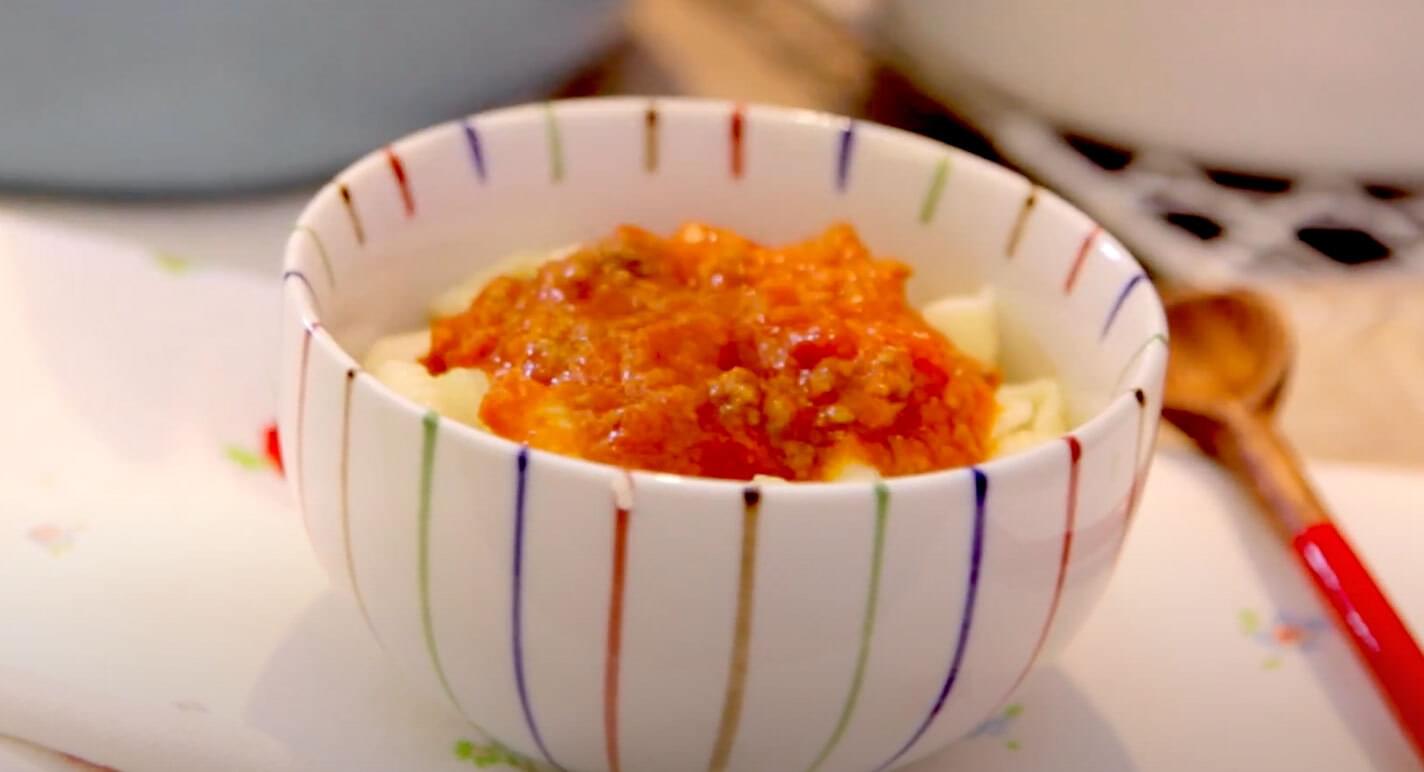 Baby's First Bolognese Sauce
Ingredients
Vegetable Oil

1 tbsp

Onion, finely chopped

50 g

Celery, chopped

20 g

small clove Garlic, crushed

1 clove

medium Carrot (approx 85g), peeled and grated

1

Lean Minced Beef

100 g

Passata / Tomato Puree

150 ml

Water

(boiling)

100 ml

fresh Thyme Leaves or a pinch of dried thyme

1⁄4 tsp

baby pasta shapes

3 tbsp
How to cook
Step 1
Heat the oil in a saucepan and sauté the onion and celery over a low heat for about 5 minutes, stirring occasionally until softened.
Step 2
Add the garlic and cook for 1 minute. Add the grated carrot and sauté for 4 minutes.
Step 3
In a separate pan, dry fry the minced beef until browned, stirring occasionally.
Step 4
Add to the onion and carrot. Pour over the tomato sauce, boiling water or stock and add the thyme.
Step 5
Cover and cook over a low heat for about 12 minutes.
Step 6
Remove from the pan and pulse for a second or two in a blender to make a smoother texture.
Step 7
Meanwhile, cook the baby pasta according to the packet instructions.
Step 8
Drain and mix with the Bolognese sauce.