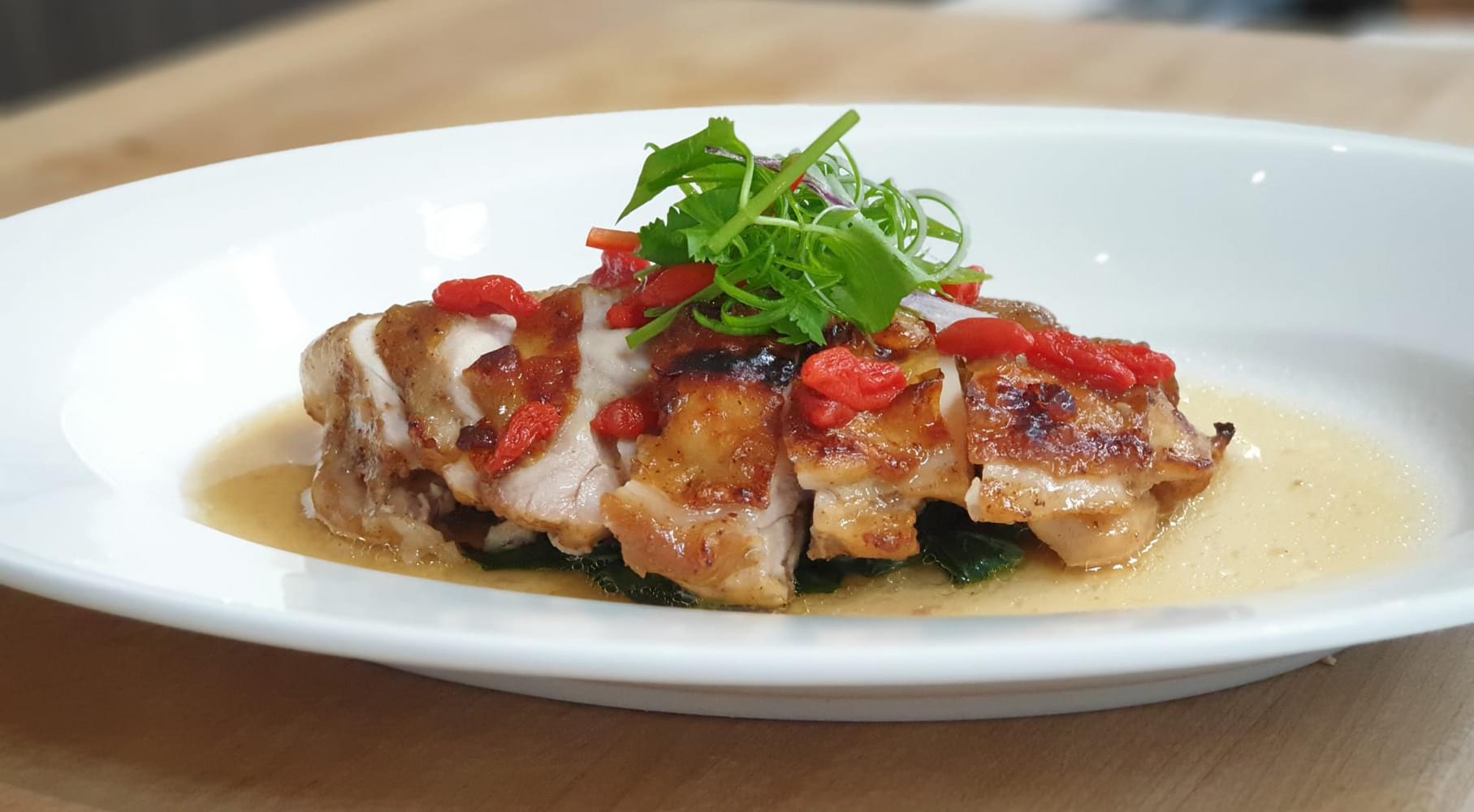 Baked Boneless Dang Gui Chicken with Wolfberries
Ingredients
Boneless Chicken Leg

500 g

Dang Gui

toasted & pounded into powder

1

Oyster Sauce With Dried Scallop

1 1⁄2 tbsp

Fresh Spinach Leaves

100 g

Dried Orange Peel

toasted & ground into powder

1

Wolfberries

pre-soaked in chinese wine

10

Cornflour

1 tsp

Chicken Powder

optional

1 tsp

Cooking Oil

2 tsp

Sugar

1 tsp
How to cook
Prepare chicken
Score the back of the chicken and set aside.
In a large mixing bowl, add all ingredients except the chicken, spinach and wolfberries. Mix evenly.
Add the chicken and coat evenly.
Set aside and allow it to marinate for 15 minutes.
Start cooking
Place the marinated chicken on greaseproof paper on a baking tray.
Bake in the oven at 180°C for 12-15 minutes.
Increase the heat to 220°C and continue to bake for 2-3 minutes.
In a pot of boiling water, blanch the spinach leaves with sugar, salt and cooking oil.
Place the blanched spinach leaves on a serving plate and the baked chicken on top of it.
Drizzle some juice from the baking tray and garnish with soaked wolfberries.
Ready to serve.
Tried this recipe? Rate it!