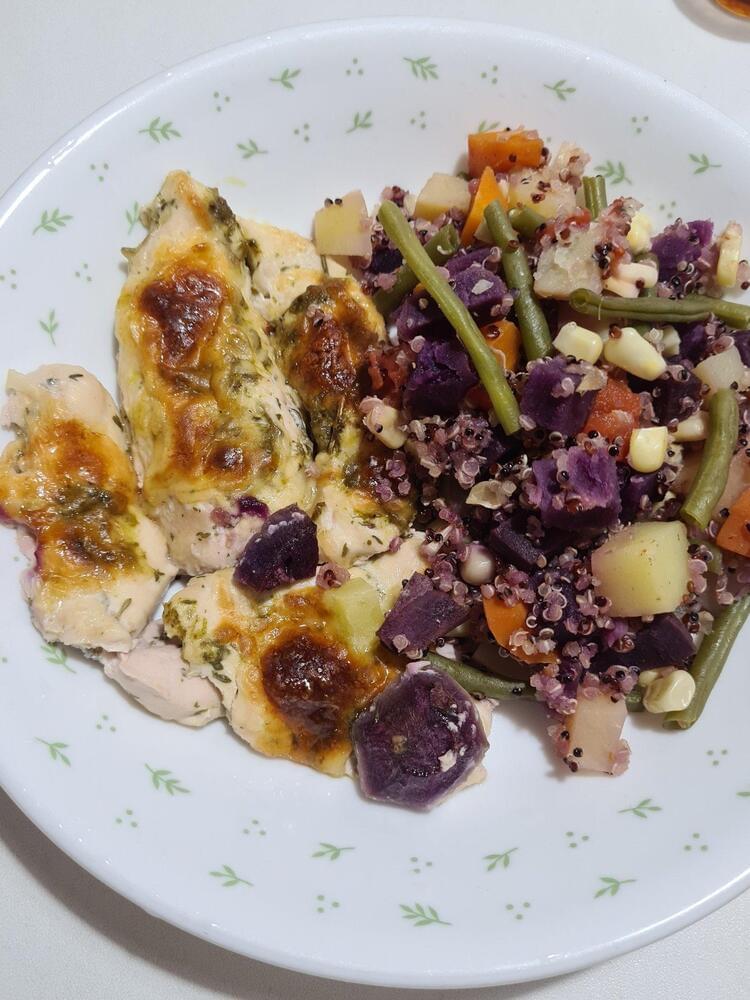 Baked Pesto Chicken with Quinoa Veg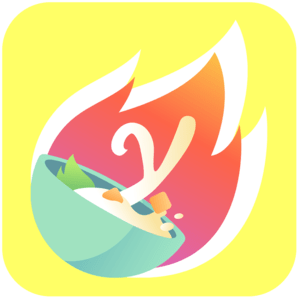 From

YoRipe

by Kim
Ingredients
Chicken Breast

400 g

Pesto Sauce

3 tbsp

Mozzarella Shredded Cheese

about 3 handfuls

Rosemary Flakes

about 1 handful

Quinoa

1 cup

Sweet Potatoes

1 piece

Tomato

1 piece

Corn

1 piece

Carrot

1 piece

Long Beans

1 packet
How to cook
Prepare
For chicken breast, slice it into a butterfly and place on the baking tray. Add 1 teaspoon of pesto followed by a handful of cheese. Set to bake for 30mins, 180 degree celsius.
Dice all the vegetables.
Start cooking
In rice cooker, place the quinoa and water(1:2 proportion) and add in all the root vegetables. Add Long beans or broccoli 10 mins before fully cooked.
Note: Alternatively, root vegetables can also be added into the oven to be cooked with the chicken if there is enough space on the tray. Drizzle & mix the veg with olive oil to prevent it from drying out during baking
Tried this recipe? Rate it!