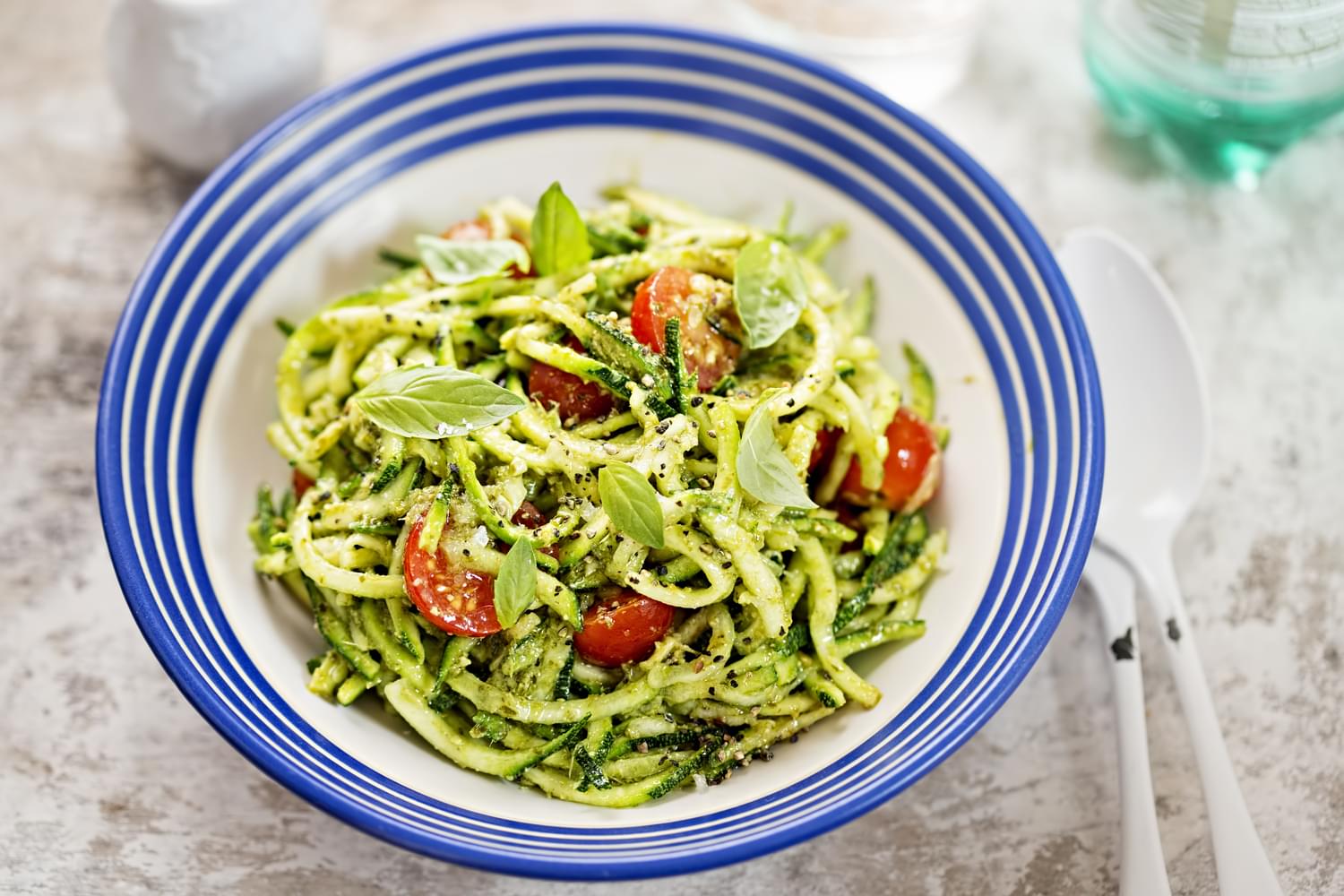 Ban Choon Tomato Basil Pesto Pasta
Ingredients
Fresh Basil Leaves

1 cup

Parmesan Cheese

(grated)

1⁄3 cup

Olive Oil

1 tbsp

Garlic

(minced)

1 clove

Penne Pasta

340 g

Cherry Tomatoes

2 cups

Pesto

3⁄4 jar

Salt

1⁄2 tsp

Pepper

1⁄2 tsp
How to cook
For Pesto
Combine and blend basil leaves, parmesan cheese, olive oil, garlic
For Cherry Tomatoes
Pre-heat the oven to 400 degrees F.
Place the cherry tomatoes on a large sheet pan, drizzle and coat it with olive oil
Spread the cherry tomatoes into a single layer and season it with salt & pepper
Roast the cherry tomatoes for 20 minutes until soft and set aside
For Penne Pasta
Heat the penne in boiling water over high heat. Reduce the heat to medium and cook for 8-10 minutes. Stir frequently until al dente.
Add in the pesto and cherry tomatoes and cook for another 3 minutes
Garnish with basil and parmesan cheese
Plate it and your dish is ready to serve!
Tried this recipe? Rate it!