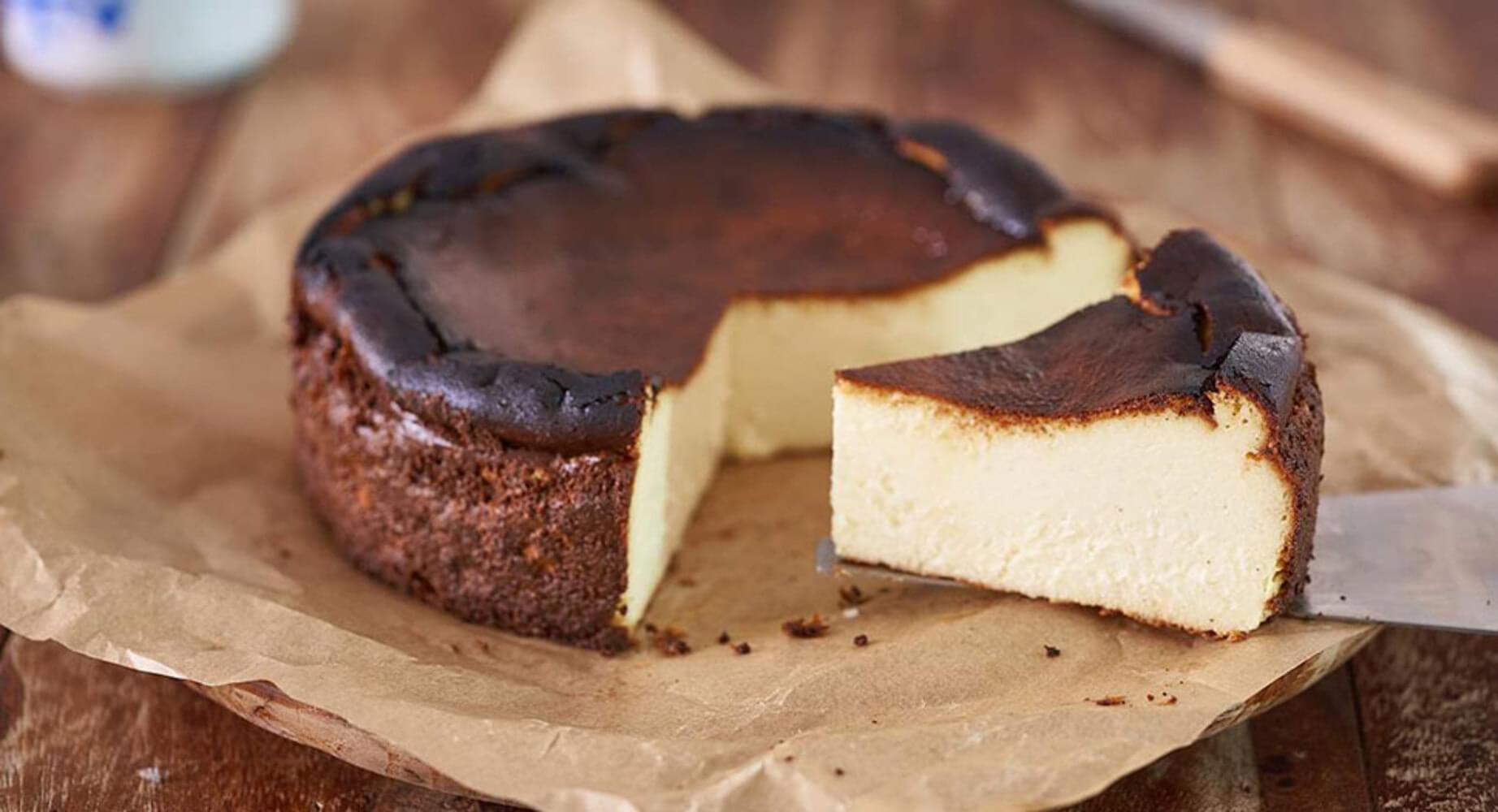 Basque Burnt Cheesecake
Ingredients
Mascarpone Cheese

500 g

Whipping Cream

200 ml

Caster Sugar

120 g

Eggs

room temperature

2

Vanilla Essence

2 tsp

Plain Flour

1 tsp
How to cook
Prepare the oven
Preheat the oven to 220°C.
Place baking paper onto a baking tin, pushing it against the wall to make a mould and leave it aside.
Start baking
Take out the cream cheese and eggs 1 hour in advance from the fridge to ensure that they are at room temperature before making cheesecake.
In a large bowl, mix mascarpone cheese and caster sugar till the mixture is smooth.
Add in the eggs one at a time and mix till it is blended.
Add in 2 teaspoons of vanilla essence into the mixture.
Add in 200ml of whipping cream and mix till mixture is smooth.
Finally add in 1 teaspoon of flour and mix till the mixture is smooth without any lumps.
Pour the cheesecake mixture into the prepared baking tin and bake in the preheated oven for 20-25 minutes.
If you want your Burnt cheesecake to be more burnt, simply put it back into oven for another 2-3 minutes.
Serve it warm or chilled in the fridge for at least 2 hours.