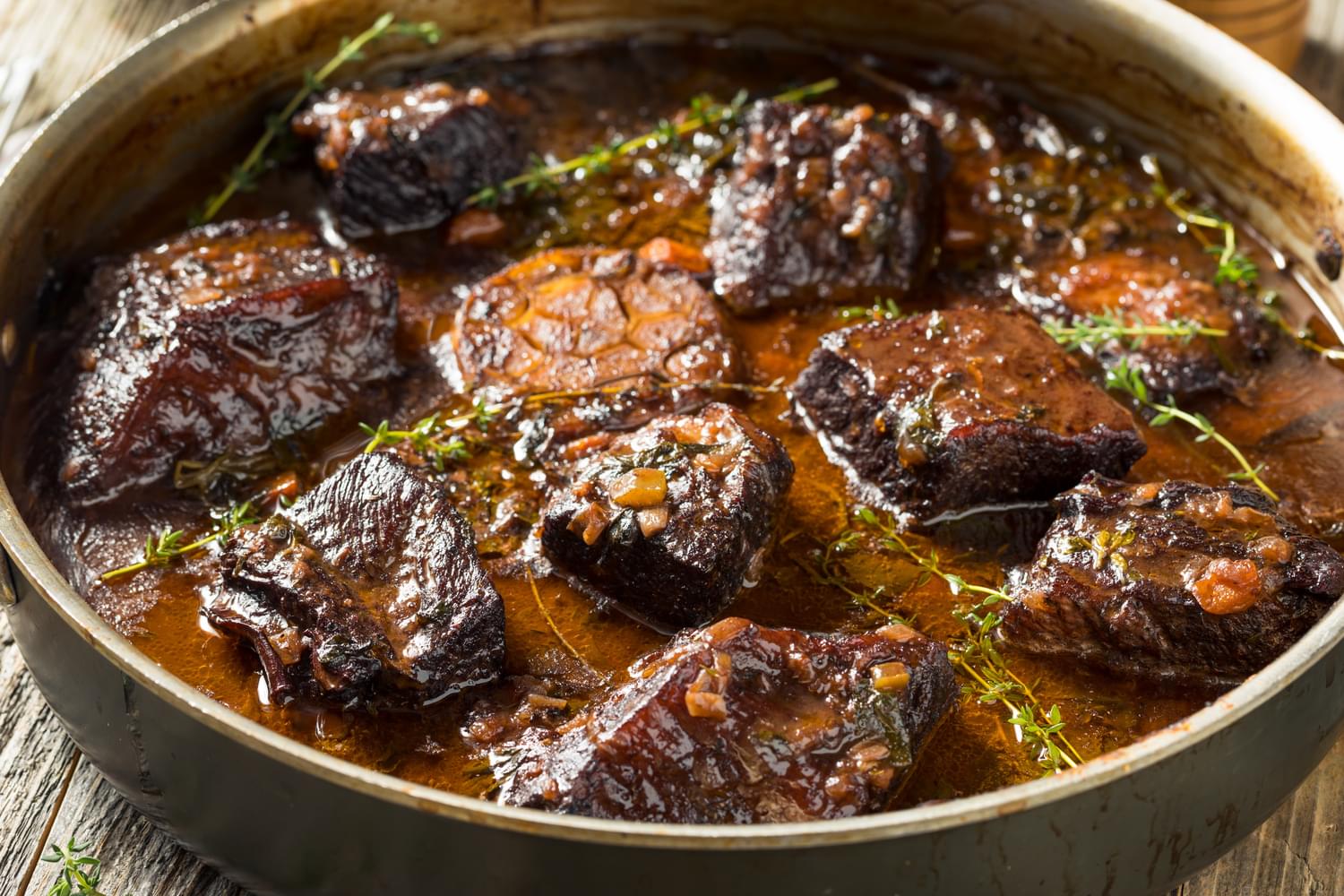 Braised Australian Beef Short Ribs with Shallots
By Recipe from Meat & Livestock Australia, created by Chef Edward Siew
Ingredients
Australian Beef Short Ribs

(Bone in, chilled)

400 g

Salt

(To taste)

Black Pepper

(Crushed, to taste)

Oil

30 g

Garlic

(Chopped)

5 cloves

Shallot

(Peeled)

60 g

Flour

20 g

Canned Tomato

(Chopped)

1 can

Beef Stock

(Any Brand)

500 ml

Thyme

5 sprigs

Bay Leaf

2 pieces
How to cook
Let's cook
Season Beef Short Ribs Bone In with salt and crushed black pepper evenly on both sides.
Heat a deep pot with oil on a medium high heat and sear beef short rib on all sides till nice and brown.
Remove beef short rib and set aside, with the same pot, sauté garlic and shallot till fragrant.
Next add canned tomato, beef stock, thyme, bay leaf and the browned beef short rib.
Bring pot to a boil and turn to a low simmer with the pot covered.
Simmer for 1.5 hours till beef oxtail is tender, once done ready to serve.
Tried this recipe? Rate it!