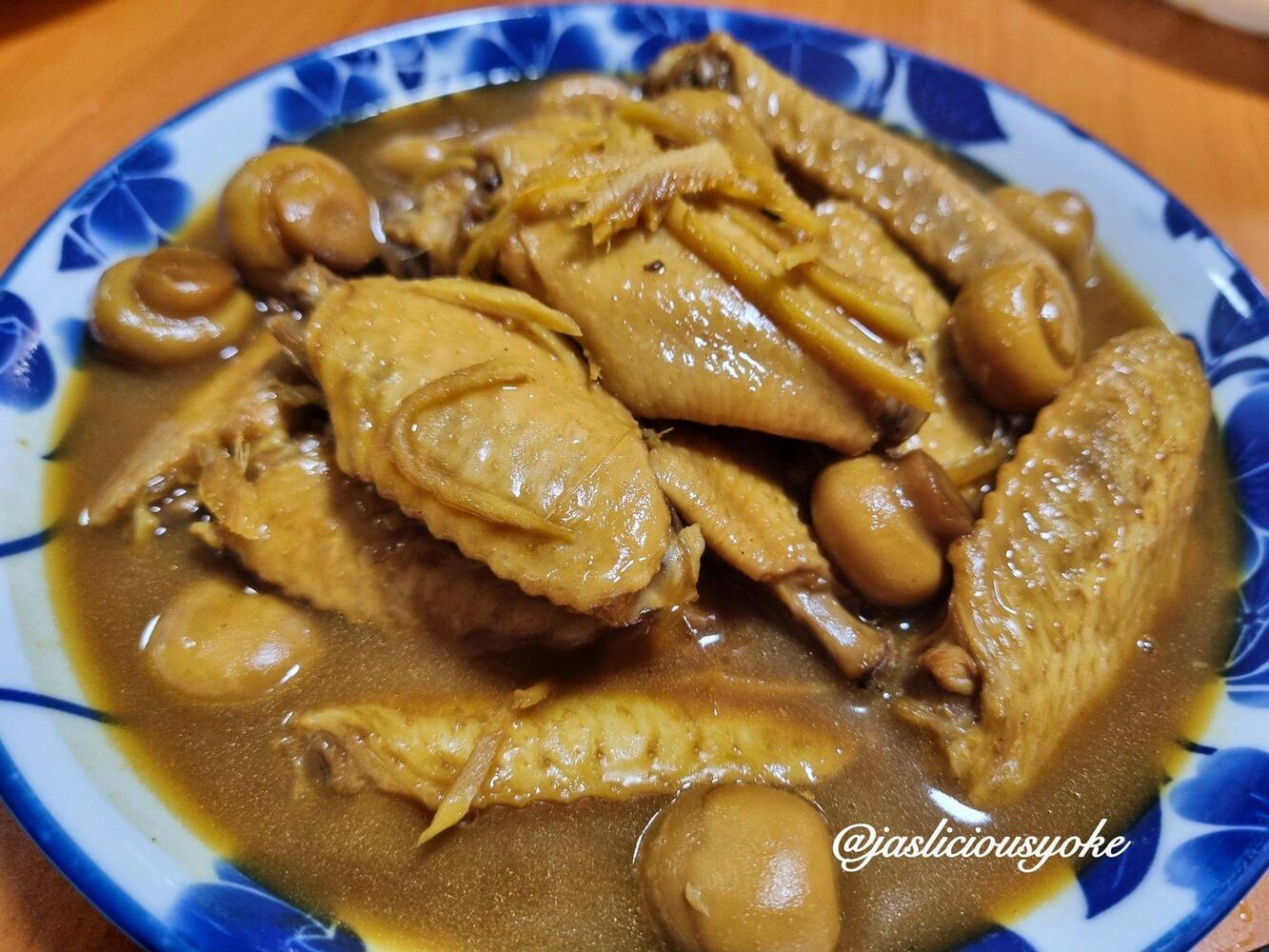 Braised chicken wings with ginger and sesame oil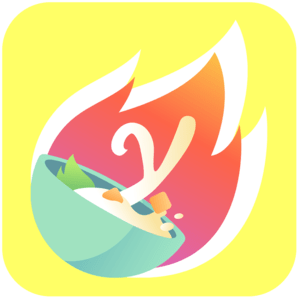 From

YoRipe

by Jaslin Yoke
Ingredients
Black Sesame Oil

1⁄4 cup

Ginger

100 to 200 grams, at your own preference and cut into strips

100 g

Midjoint Wings

16 pieces

Dry Mushroom

soak

4 pieces

Black Fungus

fresh from NTUC

5 pieces

Light Soy Sauce

2 tbsp

Dark Soy Sauce

2 tbsp

Chinese Wine

20 to 40 ml, at your own preference

20 ml

Water

1 l

Pepper

to taste

Salt

to taste
How to cook
Start cooking
Heat up a wok over low heat and add the sesame oil. When the oil is fully heated, add the ginger strips and stir fry until light brown or aromatic.
Add the wing and stir fry for about 5 mins.
Add in the soak mushroom and black fungus and continue to stirfry for another 5 mins.
Add the soy sauce, black soy sauce, chinese wine and ground white pepper.
Add the water and do a few quick stirs.
Turn to high heat and let it bring to boil. Once is boil, cover the wok with the lid and turn the heat to low heat and let the chicken cook for about 45 minutes or until the sauce thickens and the meat becomes tender. Season with salt to taste.
Assemble & serve
Dish out and serve immediately. Garnish with sliced green onion if you want.
Tried this recipe? Rate it!