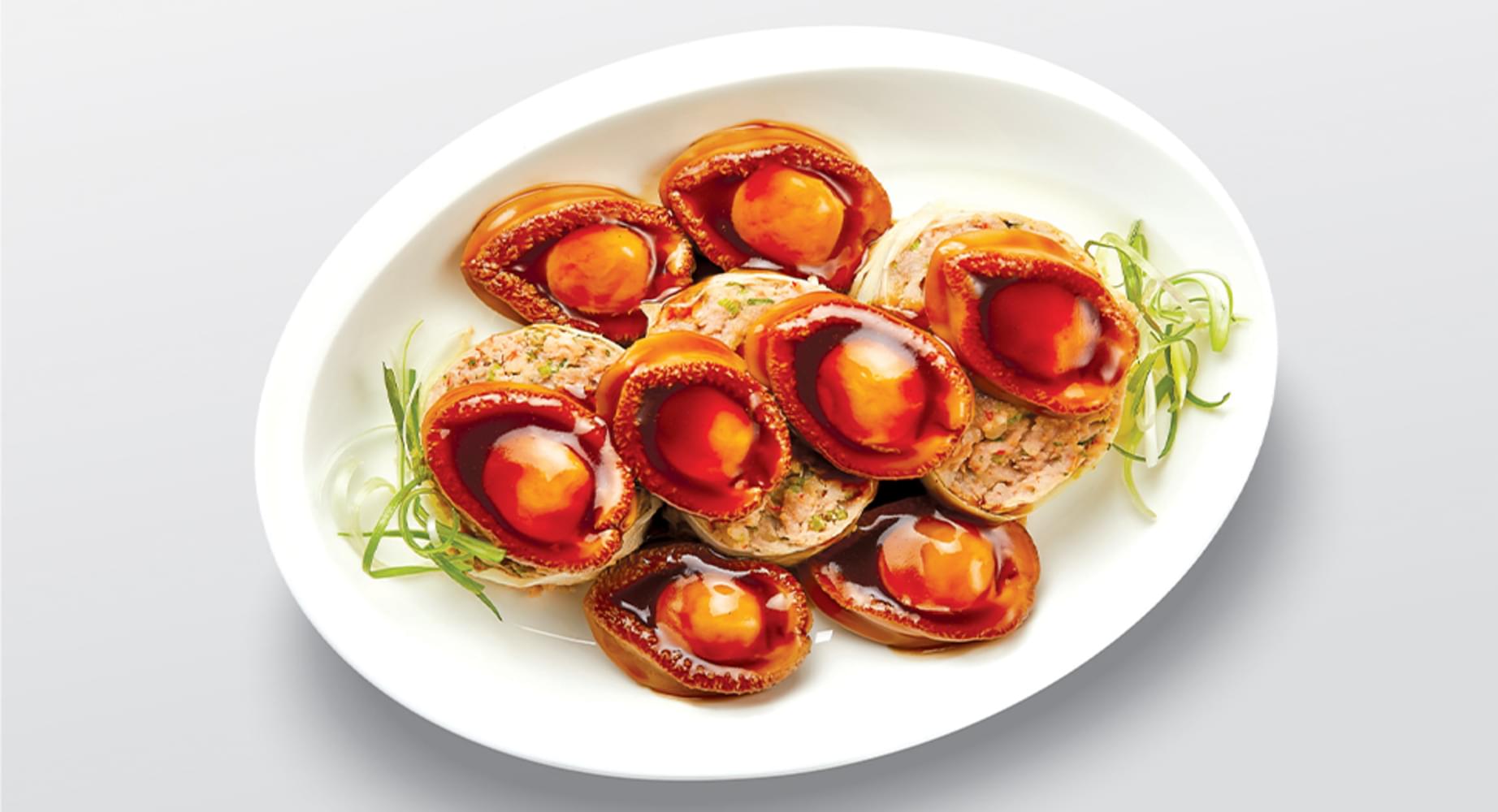 Braised South African Baby Abalone with Stuffed Onion
Ingredients
South African Baby Abalone

1 can

Pork Belly

minced

200 g

Prawn Meat

minced

100 g

Fresh Shitake Mushroom

diced

3

White onion

cut into half

5

Hard Bean Curd (Tau Kwa)

1⁄2

Salt

1⁄2 tsp

Sugar

1⁄2 tsp

Chicken Powder

1 tsp

White Pepper Powder

1⁄2 tsp

Water chestnut

diced

80 g

Corn Flour

20 g

Wolfberries

1 tbsp

Coriander Leaves

for garnish

2 stalks

Braising Stock

Chicken Stock

1 l

Abalone Sauce

3 tbsp

Dark Soy Sauce

1 tbsp

Sugar

1 tsp
How to cook
Prepare abalones
Boil Baby Abalones can for 15 minutes.
Set aside to cool before opening. Drain well.
Prepare stuffed onions
Mix all ingredients together well and set aside.
Remove the inner part of the onions and stuff the mixture into the onions.
Place the stuffed onions onto the steamer for 15 minutes or until cooked.
Start cooking
Put chicken stock, abalone sauce, sugar and dark soy in a stock pot and bring to boil.
Add baby abalones and braise for 10 minutes.
Place baby abalones on stuffed onion and pour the sauce over it. Ready to serve.
Tried this recipe? Rate it!