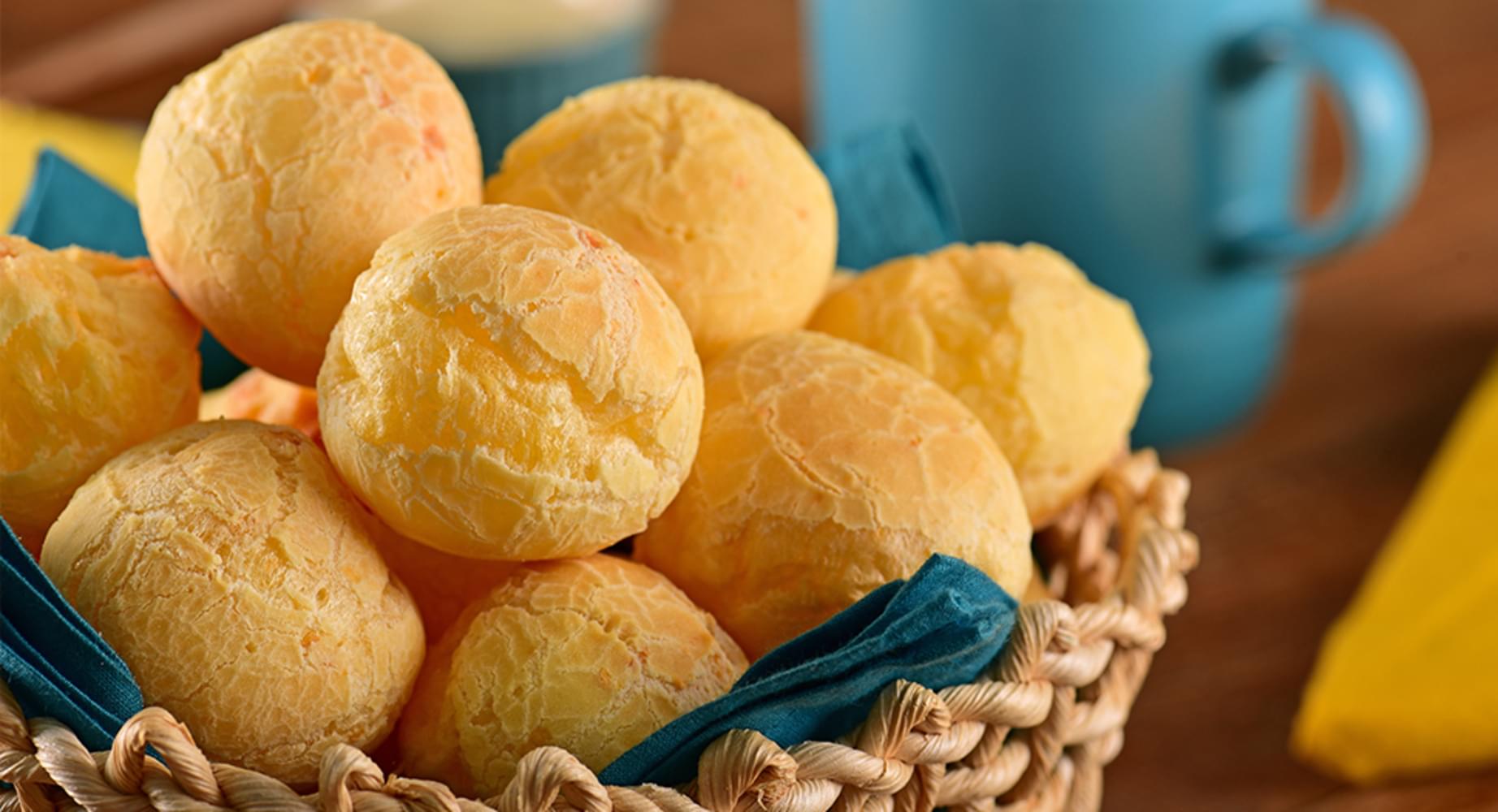 Ingredients
Eggs

Beaten

2

Tapioca Flour

2 cups

Full Cream UHT Milk

1⁄3 cup

Parmesan Cheese

Shredded

2⁄3 cup

Olive Oil

1⁄2 cup

Garlic

Minced

2 tsp

Salt

1 tsp

Water

1⁄3 cup
How to cook
Prepare flour mixture
Put olive oil, water, milk and salt into a large saucepan over high heat.
Once the mixture comes to a boil, remove it from heat immediately.
Stir in tapioca flour and minced garlic until smooth. Set aside for up to 15 mins.
Start baking
Preheat the oven to 190°C.
Drop rounded, 1/4 cup-sized balls of the mixture onto a greased baking sheet.
Bake until lightly browned for 15–20 mins.
Tried this recipe? Rate it!