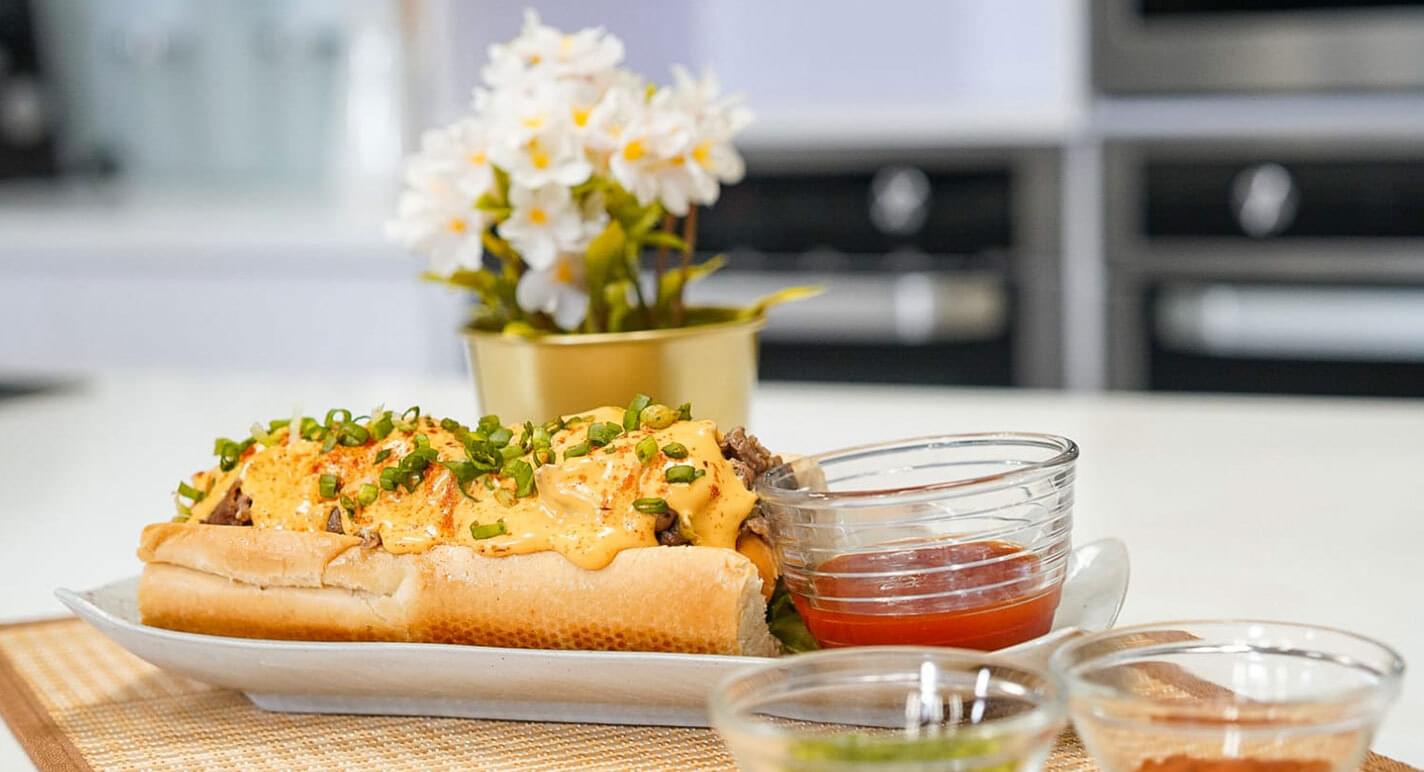 Buffalo Cheesesteak Hotdog
Ingredients
| | |
| --- | --- |
| Chicken hotdog | 1 |
| 2mm sliced Australian ribeye steak | 100 g |
| Holland onions | 2 |
| Rosemary herbs | 5 g |
| Crushed black pepper | 10 g |
| Chopped spring onions | 10 g |
| Fine salt | 5 g |
| hotdog bun/ baguette | 1 |
| nacho cheese sauce | 100 g |
| Paprika powder | 5 g |
| Olive oil | 10 g |
| Margarine | |
How to cook
Step 1
Toast hotdog bun/baguette with margarine.
Step 2
Heat the olive oil and saute sliced onions till caramelised.
Step 3
Add sliced steak, seasoned with salt, black pepper and rosemary herbs and grill till light brown.
Step 5
Then, put all the cooked ingredients into the toasted hotdog bun/baguette.
Step 6
Pour nacho cheese sauce over the hotdog and steak.
Step 7
Sprinkle paprika powder and chopped spring onion over it.