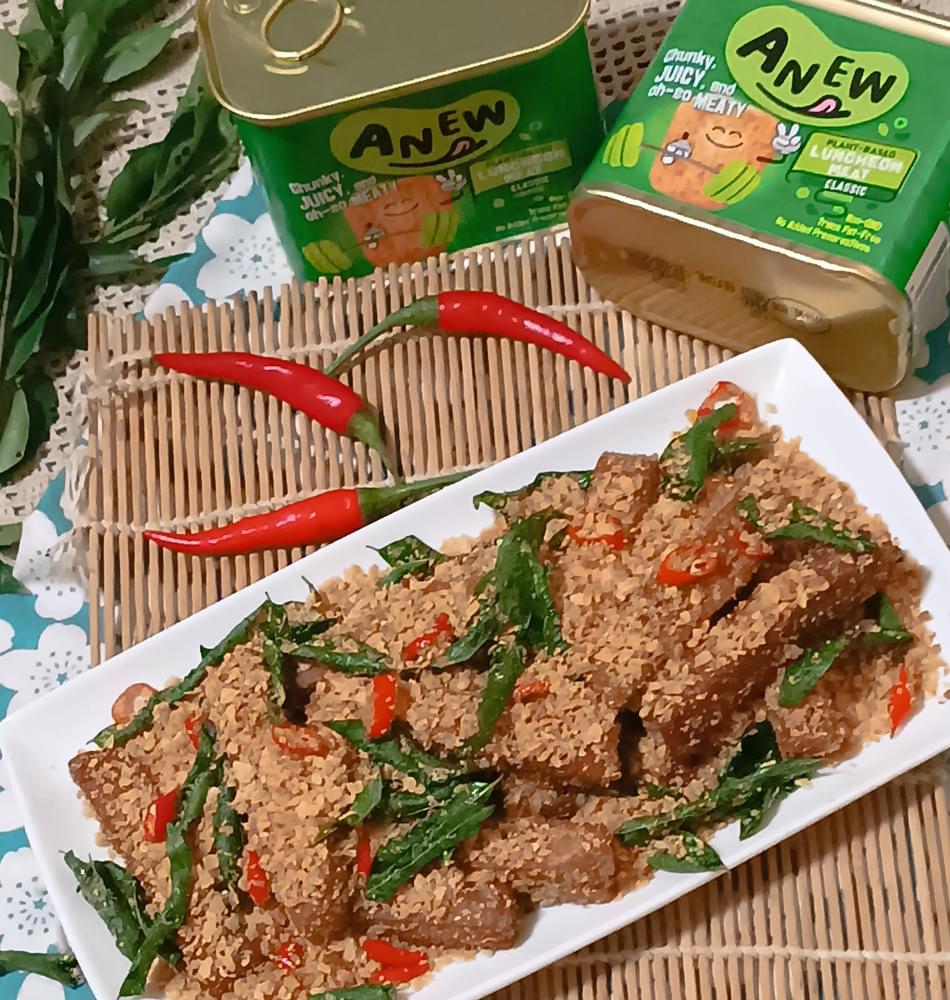 Cereal Luncheon Meat
By Singapore Home Cooks, BA: Lucinda Lau
Ingredients
Plant-Based Luncheon meat

1 can

Butter

2 tbsp

Curry Leaves

(a few sprigs)

Chilli Padi

3

Cereal Mix

Nestum Cereal

3⁄8 cup

Coffee Mate

(or Milk Powder)

1 tbsp

Icing Sugar

1 tsp

Salt

1⁄4 tsp
How to cook
Prepare the luncheon meat
Cut the luncheon meat into strips.
Fry the luncheon meat strips till golden brown and transfer to a paper towel lined plate.
Prepare Cereal Mix
Heat up the butter in a pan and add in the chilli padi and curry leaves.
Fry over medium heat till fragrant and add in cereal mix.
Lower the heat and fry till cereal turns golden brown.
Transfer the luncheon meat strips to the cereal and mix well.
Dish up onto a plate and serve hot.
Tried this recipe? Rate it!