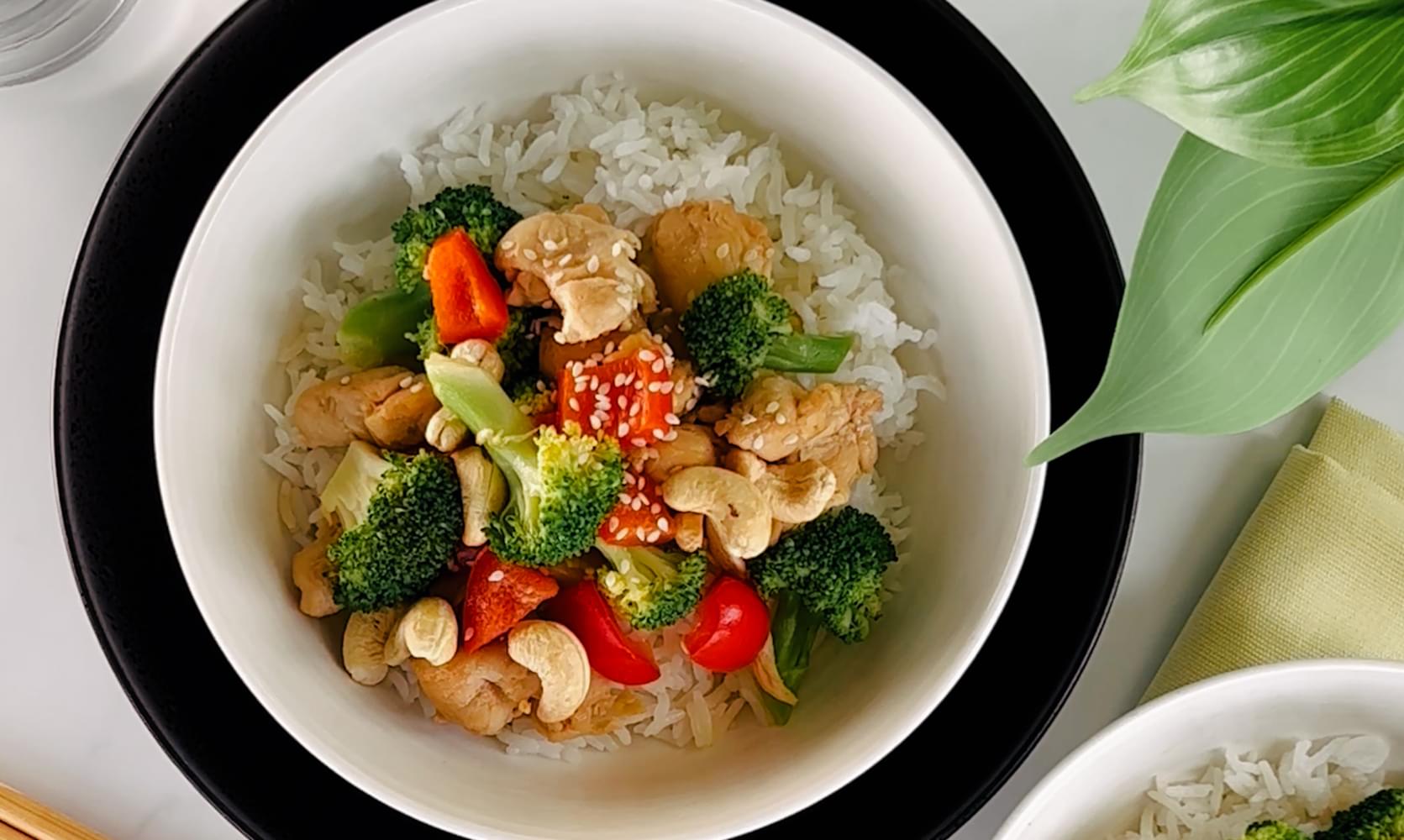 Chicken, Broccoli and Cashew Stir Fry
Ingredients
Chicken fillet or breast, cubed

250 g

Broccoli, cut into florets

200 g

Red capsicum, cubed

1

Toasted cashew

40 g

Garlic, chopped

2 cloves

Cooking oil

2 tbsp

Sauce

Light Soy Sauce

1 tbsp

Oyster sauce

1 tbsp

Sesame oil

1⁄2 tsp

Water

70 ml

Chicken Marinade

Light soy sauce

2 tbsp

Cornstarch slurry

Cornstarch

1 tbsp

Water

2 tbsp
How to cook
Prepare the chicken
Marinade the chicken with light soy sauce and set aside for at least 20 minutes.
Blanch the broccoli
Heat up a pot of water and bring it to boil.
Cook the broccoli for 1 minute.
Drain and set aside.
Start cooking
Heat oil in a wok or skillet over medium-high heat.
Sauté garlic for about 30 seconds until fragrant.
Add the chicken and stir until cooked.
Add the broccoli and capsicum.
Add the sauce and mix well.
Push the chicken and vegetables to the side.
Add corn starch slurry to the sauce, stirring rapidly to thicken.
Mix through all the ingredients.
Finally add the cashew nuts.
Serve over rice.
Sprinkle sesame seeds (optional).
Tried this recipe? Rate it!