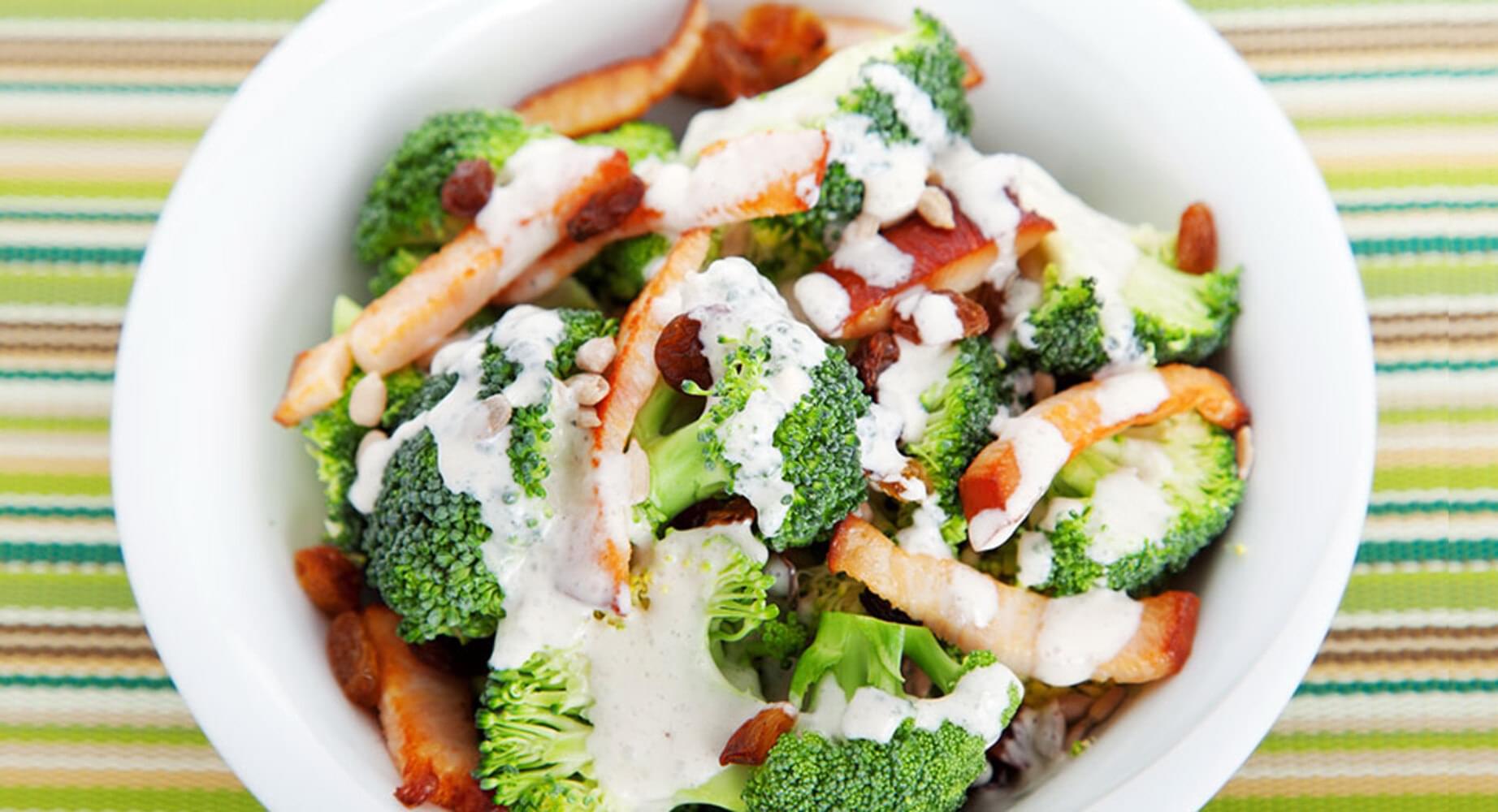 Ingredients
Boneless Chicken Breast

1

Broccoli

cubed

250 g

Mixed Salad

150 g

Baked Walnuts

1⁄4 cup

Sliced Olives

2 tbsp

Salad Dressing of Your Choice

2 tbsp
How to cook
Prepare the broccoli
Blanch the broccoli in the medium boiling water till bright green and crisp tender (about 50 seconds).
Use a slotted ladle to transfer the broccoli into a bowl with cold water, then drain.
Prepare the chicken
Cut the chicken breast into small bite sized pieces (about ½ inch in thickness).
Season with some pepper and salt to taste.
Bring a non-stick pan to medium heat.
Cook chicken for about 3-4 minutes per side, until cooked through then set aside.
Assemble and serve
In a small bowl, combine the broccoli, chicken, salad mix, sliced olives and walnuts together.
Add in your favourite salad dressing, mix well and enjoy!
Tried this recipe? Rate it!