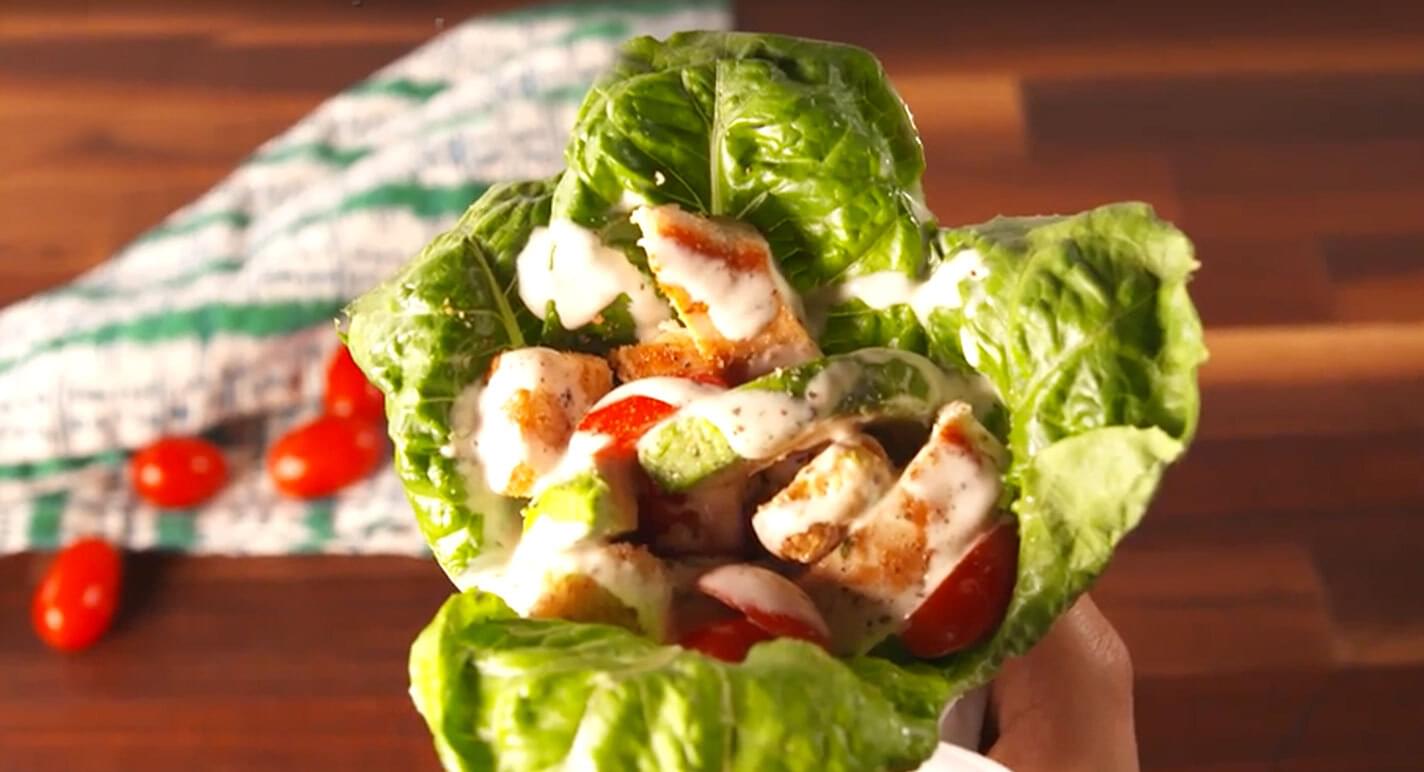 Chicken Caesar Wraps
Ingredients
| | |
| --- | --- |
| Extra-virgin Olive Oil | 1 tbsp |
| Chicken Breast Strips | 340 g |
| Garlic Powder | 1 tsp |
| Oregano | 1 tsp |
| Kosher Salt | |
| Freshly ground Black Pepper | |
| leaves Lettuce | 16 |
| Avocado, sliced | 1 |
| grape tomatoes, quartered | 1 1⁄2 cups |
| Croutons | 1 cup |
| Caesar dressing | 1 cup |
| Freshly Grated Parmesan | 2⁄3 cup |
How to cook
Step 1
In a large skillet over medium-high heat, heat oil.
Step 2
Add chicken breast strips and season with garlic powder, oregano, salt and pepper. Cook for 3 to 5 minutes.
Step 3
Cut a large square of parchment. Fold up bottom corner to make a triangle.
Step 4
Cover paper with 3 leaves lettuce then top with a few slice of chicken, avocado, and a handful of tomatoes and croutons.
Step 5
Drizzle with Caesar dressing and sprinkle with Parm, then top with another lettuce leaf.
Step 6
Roll wrap by folding sides in toward one another, then tightly wrap parchment paper around bottom. Poke with a toothpick to secure and top with more dressing.
Step 7
Repeat with remaining ingredients to make three more wraps.