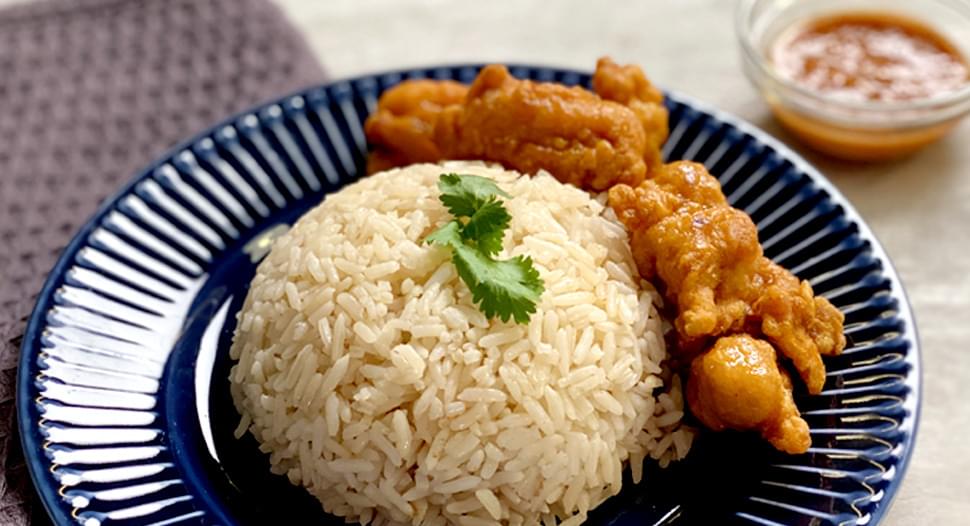 Chicken Karaage with Rice
Ingredients
| | |
| --- | --- |
| FairPrice Frozen Tori Karaage Japanese Fried Chicken | 500 g |
| Thai fragrant rice | 4 cups |
| FairPrice Chicken Rice Mix | 1⁄2 jar |
| Vegetable Oil | 5 cups |
| water | 5 cups |
How to cook
Step 1
Wash and drain the rice well before stirring in the chicken rice mix. Cook according to the instructions on the rice packaging.
Step 2
Preheat the vegetable oil to 175°C. Deep fry the chicken karaage for 2 – 3 minutes or until golden brown.
Step 3
Pat away excess oil from the chicken karaage on some kitchen towels. Serve alongside the cooked rice with other side dishes, if you'd like!