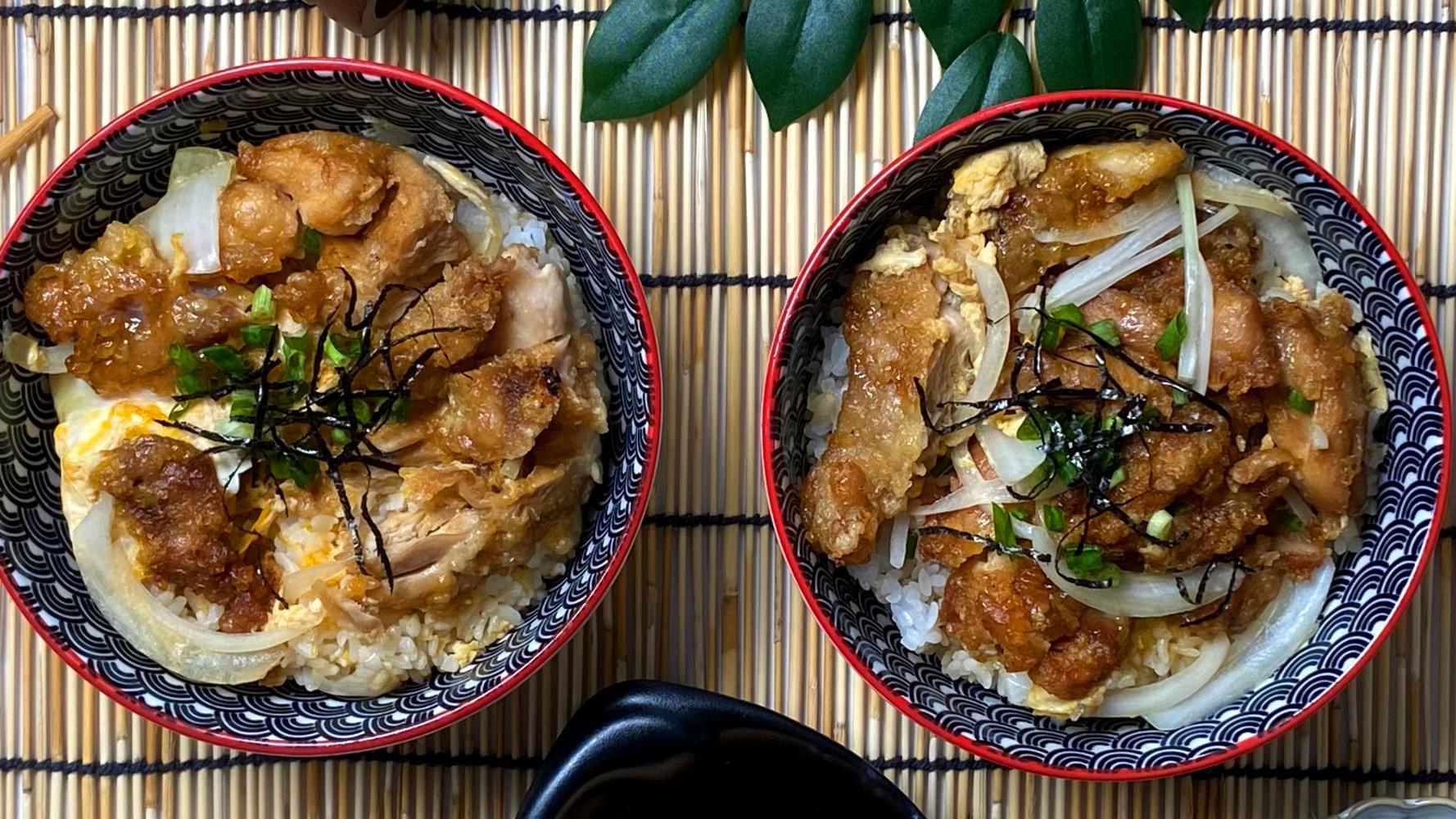 Ingredients
Chicken Katsu

Pasar Fresh Chicken Breast

2

Flour

1⁄4 cup

Egg

Beaten

2

Panko breadcrumbs

2 cups

Salt

To taste

1 dash

Pepper

To taste

1 dash

Remaining Ingredients

Onion

Thinly sliced

1

Egg

Beaten

4

Sugar

3 tbsp

Mirin

3 tbsp

Light Soy Sauce

3 tbsp

Dashi

Japanese soup stock.

2 cups

Scallions

Finely chopped (optional)

1 stalk
How to cook
Prepare the katsu chicken
Season the chicken in salt and pepper.
Dip the chicken in flour, coating both sides. Shake off any extra flour.
Coat both sides in egg then coat completely in panko.
Heat oil in frying pan and deep fry for 4-5 minutes or until cooked and golden brown.
Remove and drain on a kitchen towel.
Cut the katsu crosswise into thick slices.
Prepare the katsudon
In a separate pan, add cooking oil and sauté the onions until slightly brown.
Add the dashi, mirin, sugar and soy sauce and wait until it starts to boil.
Place the chicken pieces in the pan.
Drizzle the beaten eggs into the sauce evenly with a small amount on top of the chicken.
Cover and simmer over medium heat for half a minute or until the egg is just set.
Divide the katsudon into 4 portions and scoop each portion into a bowl of freshly steamed rice.
Garnish with scallions or shredded seaweed strips.
Tried this recipe? Rate it!