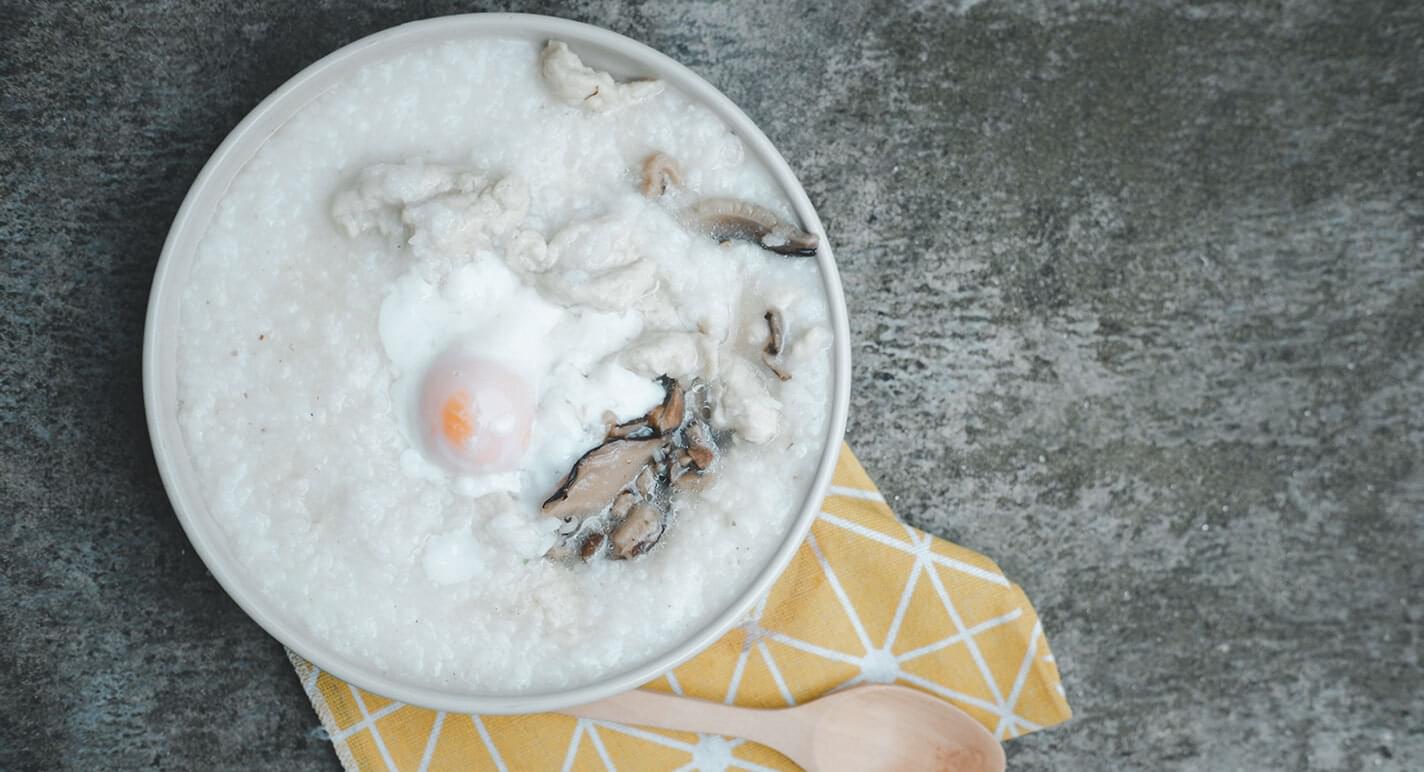 Chinese Yam (Taro) and Pork Congee
Ingredients
| | |
| --- | --- |
| Jasmine Rice | 1 cup |
| Yam/Taro | 500 g |
| Pork Chin/Jowl or you can use ground pork | 300 g |
| Dried Shrimps | 50 g |
| Dried Large Shitake Mushrooms | 6 |
| Chicken Stock or use water | 10 cups |
| Cooking Oil | 2 tbsp |
| Soy Sauce | 1 tbsp |
| Sesame Oil | 1 tbsp |
| Corn Starch | 1 tsp |
How to cook
Step 1
Place the pork in a large mixing bowl. Add marinate ingredients. You can marinate overnight or for at least 1 hour before using
Step 2
Heat up 2 tbsp of cooking oil. Add dried shrimp and sauté until you smell a wonderful flavour, about 10-15 seconds.
Step 3
Add in the pork and sauté until they turn colour, add shiitake mushrooms and yams. Sauté for about 1 minute and then add the rice grains.
Step 4
Add the chicken stock and bring it to a boil.
Step 5
Add the rice then lower the heat and continue to cook until the rice is soft and thickened, about 20-30 minutes or so.
Step 6
You can season the porridge with salt to your taste if you like.