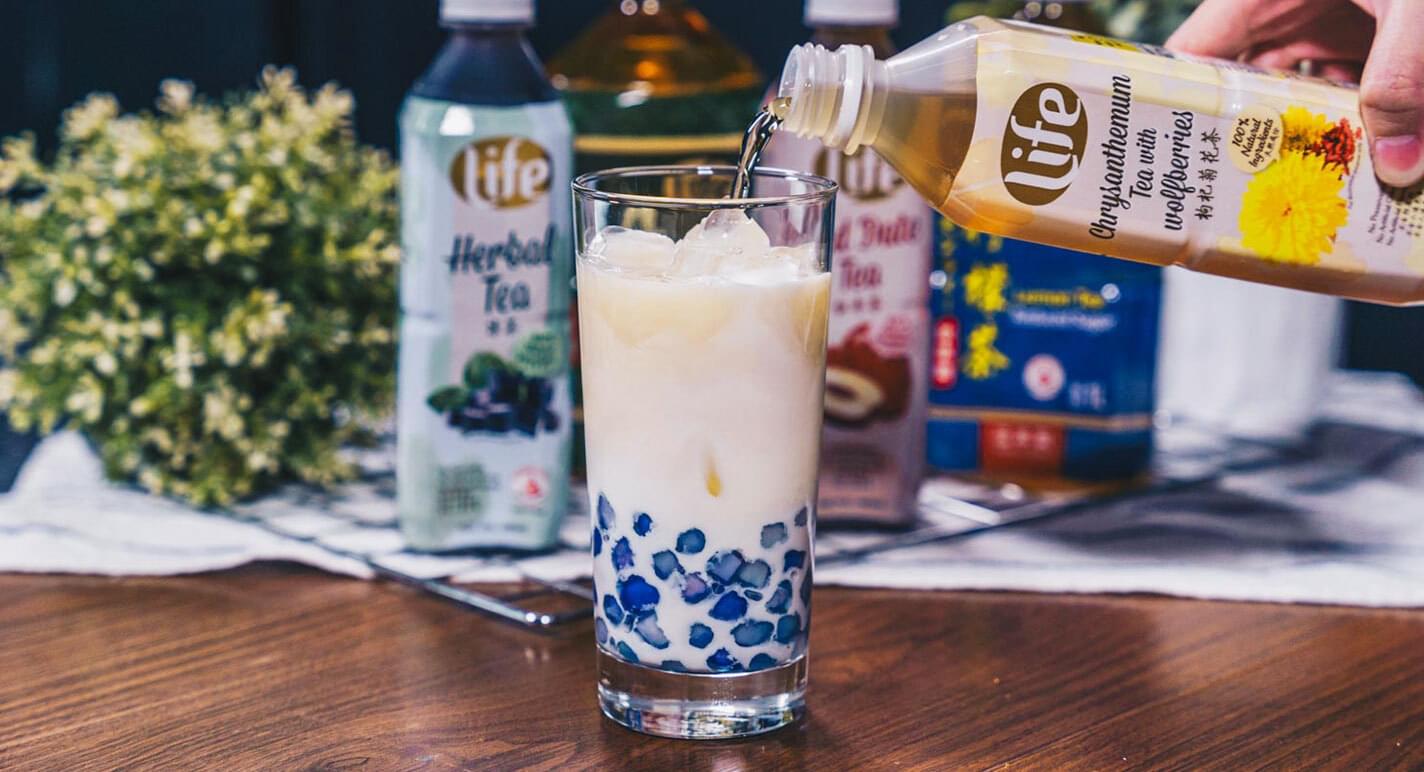 Chrysanthemum Milk Tea with Chestnut Pearls
Ingredients
| | |
| --- | --- |
| Life Bottle Drink Chrysanthemum Tea with Wolfberries | 1 bottle |
| Milk | 1⁄2 cup |
| Peeled Water Chestnuts, diced | 100 g |
| Tapioca Flour | 1 cup |
| Food Colouring | |
How to cook
Step 1
Dice water chestnuts into 0.5cm cubes.
Step 2
Add food colouring and fully submerge diced water chestnuts in coloured water for 10 minutes, then drain.
Step 3
Toss chestnuts and tapioca flour in a large bowl until the chestnuts are fully coated with flour. Allow to rest for 10 minutes.
Step 4
Bring a pot of water to a boil. Pour in half of the coated chestnuts and stir continuously for 4 minutes.
Step 5
Prepare a bowl of iced water and transfer chestnut pearls immediately into the bowl when cooked. Repeat with the remaining coated chestnuts.
Step 6
Serve in a glass with milk and Life Bottle Drink Chrysanthemum Tea with Wolfberries.