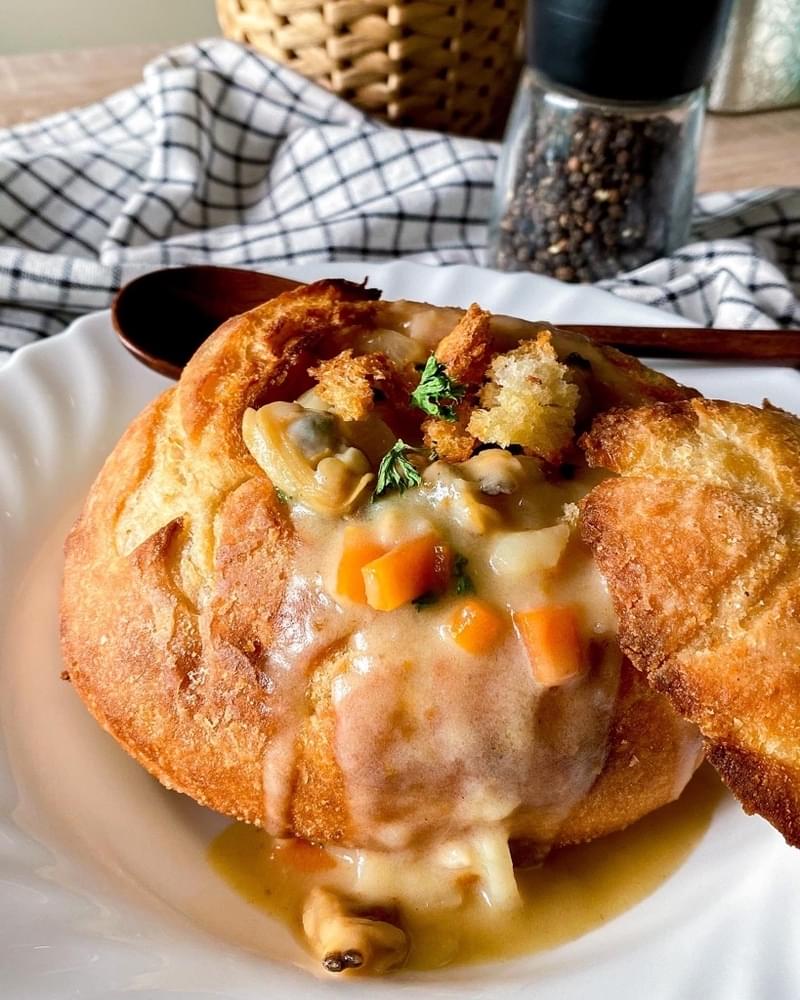 Clam Chowder Bread Bowl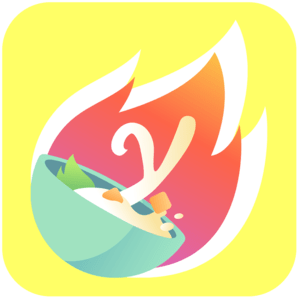 From

YoRipe

by HungryPrincessCarol
Ingredients
Bread

Boule for soup

1 piece

Cream Stew Roux

180 g

Water

700 ml

Milk

300 ml

Butter

3 tbsp

Potatoes

2

Carrot

1 stalk

Onion

1

Clam Meat

1 cup

Huiji Honey

1 tbsp
How to cook
Prepare the ingredients
Skin and dice up all the potatoes, carrot and onion. Set aside.
Start cooking
In a heavy bottom pot, melt 2 tbsp butter over medium-low heat, then add the onions and saute till onions are soft and turned transparent.
Add carrot and potatoes and cook for 3-4 mins.
Then add water, cover and bring to a boil, till potatoes and carrots are all soft.
When the potatoes are all soft and start to crumble, add the roux, stir well till till all the roux is dissolved.
Add the clams and then the milk. Add Huiji honey Bring it to a low simmer.
Assemble and serve
Slice off the top 1/3 of yr bread and dig out the insides.
Melt 1 tbsp butter and brush over the crust and insides of yr bread bowl. Toast it lightly and then ladle the piping hot soup into the bread bowls.
Garnish with some chopped parsley and serve immediately with crouton.
Tried this recipe? Rate it!