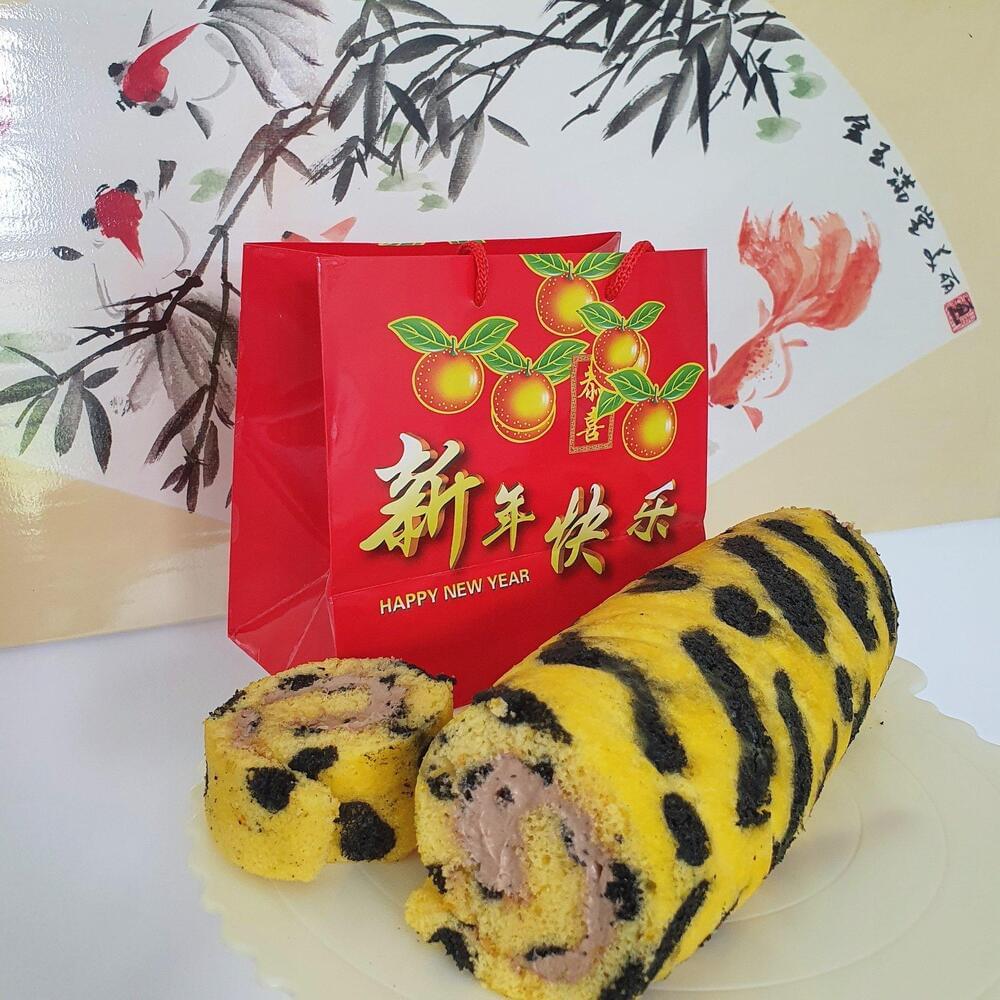 CNY inspired Tiger Swiss Roll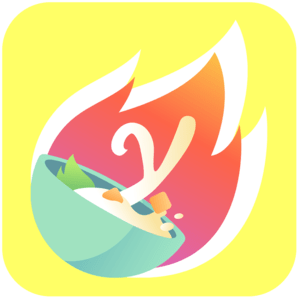 From

YoRipe

by Kelly Chee
Ingredients
| | |
| --- | --- |
| Egg Yolk | 4 pieces |
| Caster Sugar | 20 g |
| Vegetable Oil | 40 g |
| Orange Juice | 45 g |
| Sifted Cake Flour | 60 g |
| Orange Zest | 1 tbsp |
| Charcoal Powder | 1 tsp |
| Hot Water | 1 tsp |
| Egg White | 4 pieces |
| Caster Sugar | 45 g |
| Dark Chocolate Couverture | 100 g |
| Heavy Cream | 70 g |
How to cook
Prepare batter
Whisk egg yolks and caster sugar, followed by vegetable oil and orange juice. Mix well to combine.
Add the sifted cake flour and mix well to combine.
Split the batter into 1/3 and 2/3.
1/3 batter: Mix 1 teaspoon of charcoal with 1 teaspoon hot water and mix well. Add into the 1/3 batter and mix well.
2/3 batter: Add orange zest and mix well.
Prepare meringue
To make meringue, whisk the egg whites till soft peaks and begin adding sugar into the whites in 3 parts.
Whisk till stiff peaks.
Divide meringue into 1/3 and 2/3.
1/3 meringue: Fold into the batter with charcoal
2/3 meringue: Fold into the batter with orange zest.
Start baking
Pipe tiger stripes using charcoal batter and bake the pattern for 2 - 3 mins at 160 degrees celsius.
Pour the remaining batter onto the tray and bake for 160 degree celsius for 20 to 22 minutes or until the bamboo skewer comes out clean.
To make chocolate cream filling, heat the saucepan with heavy cream on a low to medium heat on the stove and bring mixture to a light simmer. Stir from time to time.
When you see steam rising from the surface and small bubbles forming at the sides, turn off the heat and pour the mixture onto the chocolate immediately.
Let chocolate sit in the cream for about 2 minutes before stirring it. Stir till mixture is smooth, shiny and glossy. Put in fridge until ready to use.
Assemble & serve
Once cake is ready, put it out to cool for 5minutes before rolling it.
Place the rolled cake into the fridge to cool the cake completely.
Once cake is cooled, unroll the cake and put the chocolate filling on the cake. Roll the cake and place it in the fridge for another 1 hour before eating.
Tried this recipe? Rate it!