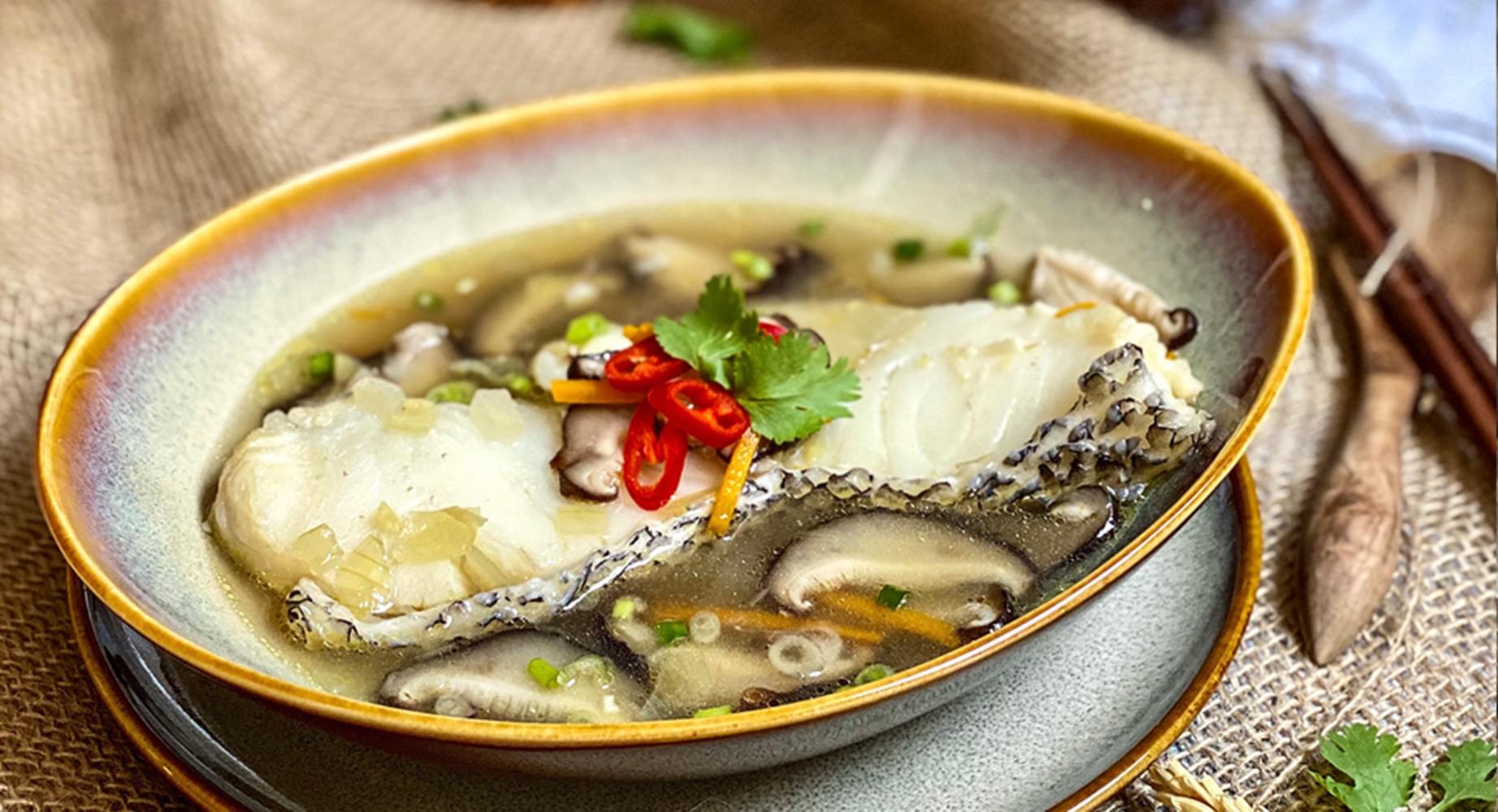 Cod in Garlic-Ginger Broth
Ingredients
Yellow onion (finely diced)

1⁄2

grated Fresh Ginger

1⁄2 tbsp

Garlic (minced)

1 clove

Cooking oil

1 tsp

Low-Sodium Soy Sauce

2 tbsp

Dashi or Vegetable Broth

700 ml

Lime juice

1 tsp

Cod (skin removed)

350 g

Shiitake Mushrooms (stems removed, caps thinly sliced)

8

Carrot (peeled and sliced into thin matchsticks)

1

Scallions

white and green parts, finely chopped

3

fresh Cilantro (roughly chopped)

2 tbsp
How to cook
Step 1
Heat a wok or large saute pan over medium-low heat. Immediately add in the onion, ginger and garlic.
Step 2
Stir constantly and cook slowly for 3 minutes, until the onion is softened and all the aromatics are fragrant. Take care not to burn them!
Step 3
Stir in the soy sauce, dashi and lime juice.
Step 4
Place the cod fillet in the wok and turn the heat to medium. Cover and let the fish cook slowly, making sure that the broth stays at a bare simmer. Cook for 8 minutes.
Step 5
Uncover and stir in the shiitake mushrooms, carrots and green onions. Cover again and cook an additional 2 minutes or until cod flakes easily at thickest part.
Step 6
Top with cilantro and serve immediately.