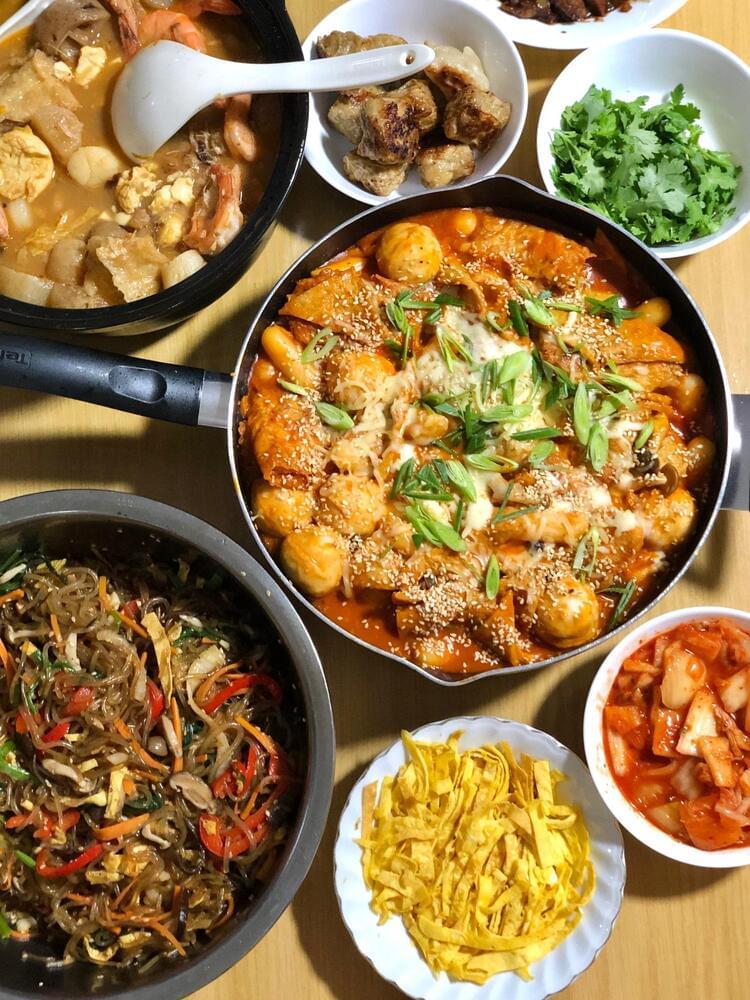 Commoner-King Tteokbokki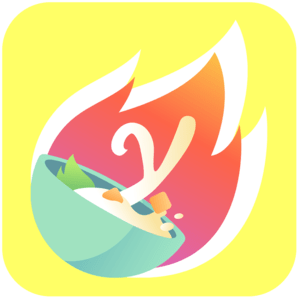 From

YoRipe

by Eunice Hahappie
Ingredients
Unsalted Vegetable Stock

or anchovy/kelp broth will be nice

4 cups

Spicy Korean Chili Paste

1⁄4 cup

Garlic

1 tbsp

Sugar

3 tbsp

Chili Powder

Soy Sauce

to taste

0 g

Korean Rice Cake

Shape - pipe/sliced. Flavour - Plain/Cheese/Sweet Potato/Yam. It's fun to have mixed flavours for a surprise lava ooze in every bite

500 g

Cocktail Sausage

or spam/luncheon meat (hotdogs not recommended; it does not afford the same savoury flavour)

150 g

Korean Rectangular Fish

2 sheets, cut half horizontally, then lengthwise into 4 squares, and diagonally into 8 triangles

2

Cuttlefish Ball

200 g

Pork Belly Shabu

200 g

Korean Ramyun Noodles

or 2 if you'd like

1 g

Scallion Leek

300 g

Carrot

200 g

Cabbage

long/round; any will work

200 g

Shimeiji Mushrooms

or enoki will work nicely too

1 bunch

Half Boiled Eggs

or quail eggs are fun too!

4 pieces

Baby Abalone/ Scallops

optional

8 pieces

Roasted Sesame Seeds

1 tbsp

Shredded Mozzarella

add more if you'd like

1 cup

Kimchi

on the side to serve with if you prefer

1 cup
How to cook
Prepare
Wash all vegetables and mushroom. Slice carrots crosswise into circles.
Cut cabbage into 2x2inch squares.
Julienne 1 dark green top of leek, set aside for topping.
2inch-diagonally chop remaining leek.
Start cooking
Boil sauce base on medium heat
Add all the rice cake, fishcakes, meats into sauce once boiling.
After cooking rice cakes for 10mins, add in vegetables, mushroom sans scallion leek topping.
After simmering for an additional 5mins, immerse Korean ramyun noodles into broth, without seasoning powder, along with peeled half-boiled eggs.
If you would like the optional seafood, feel free to add them in now!
Turn heat off after another 2mins of simmer.
Assemble & serve
Garnish in this order immediately: with mozzarella, scallion, and sesame seed
Tried this recipe? Rate it!