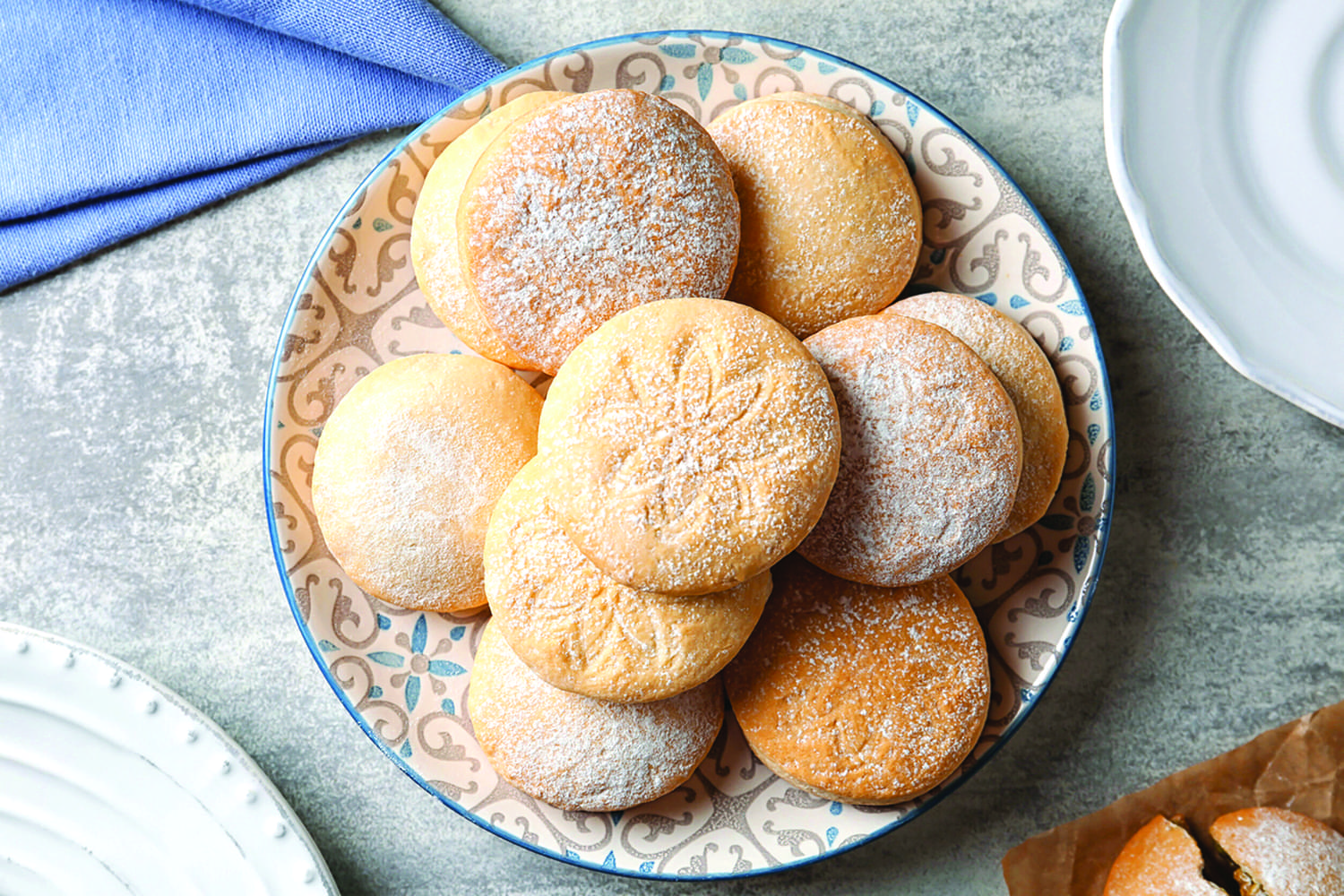 Ingredients
Self-Raising Flour

sifted

650 g

Butter

(soften)

500 g

Condensed Milk

full cream, sweetened

385 g

Caster Sugar

125 g

Vanilla Extract

2 tsp
How to cook
Prepare the cookie dough
Whisk soften butter, sugar and vanilla together with an electric mixer until pale and creamy.
Add in condensed milk and mix well.
Sift the flour and fold it in until well combined.
Divide the dough mixture into 2 equal pieces.
Roll each piece of dough into a 20cm-long log and wrap each log in baking paper, then chill (or freeze) until firm.
Start baking
Preheat oven at 180ºC.
Line 2 oven trays (1 for each log) with parchment paper.
Slice each log into 16 even slices.
Arrange the dough slices on baking trays, 4 cm apart.
Use a fork to press gently on the slices.
Bake for 10-15 minutes, until golden.
Tried this recipe? Rate it!