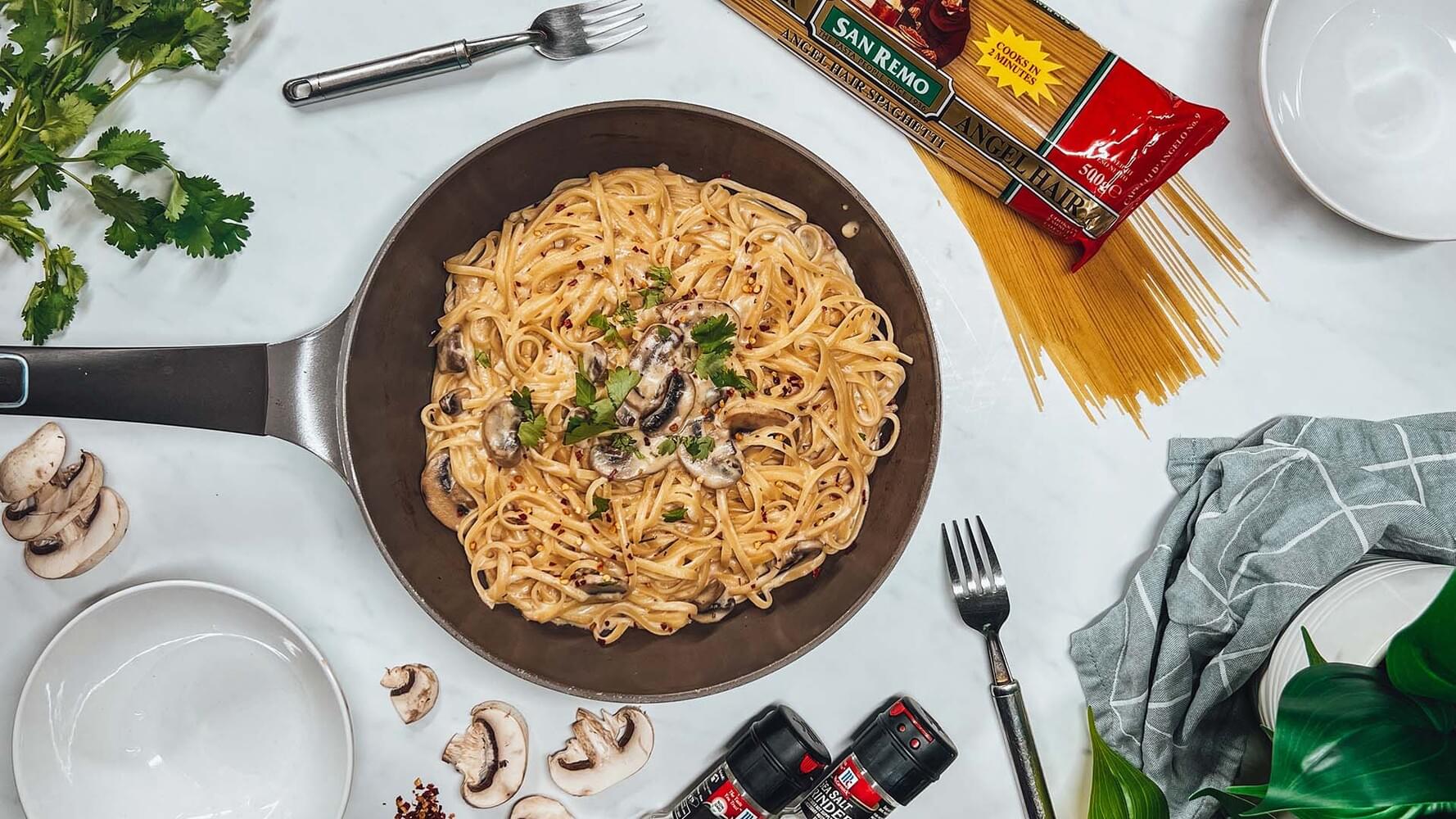 Creamy Mushroom Spaghetti
Ingredients
Pasar white button mushrooms

stems removed, sliced

300 g

San Remo Spaghetti

3⁄4 packet

Parmesan Cheese

30 g

Fresh milk

1 cup

Olive oil

2 tbsp

Garlic

chopped

2 cloves

Plain flour

2 tbsp
How to cook
Cook the pasta
Cook the spaghetti following the instructions on the box.
Start cooking
In a large skillet, heat the olive oil and sauté the garlic for about 3 minutes.
Add the mushrooms and cook until softened, about 5-10 minutes. Season with some black pepper.
Add the flour and stir to combine.
Slowly pour the milk, whisking to combine.
Simmer on low heat until the mixture thickens.
Add the cooked spaghetti in the skillet, along with some pasta water.
Add the parmesan cheese and toss to combine.
Season with salt and black pepper.
Garnish with chopped parsley if you like.
Tried this recipe? Rate it!