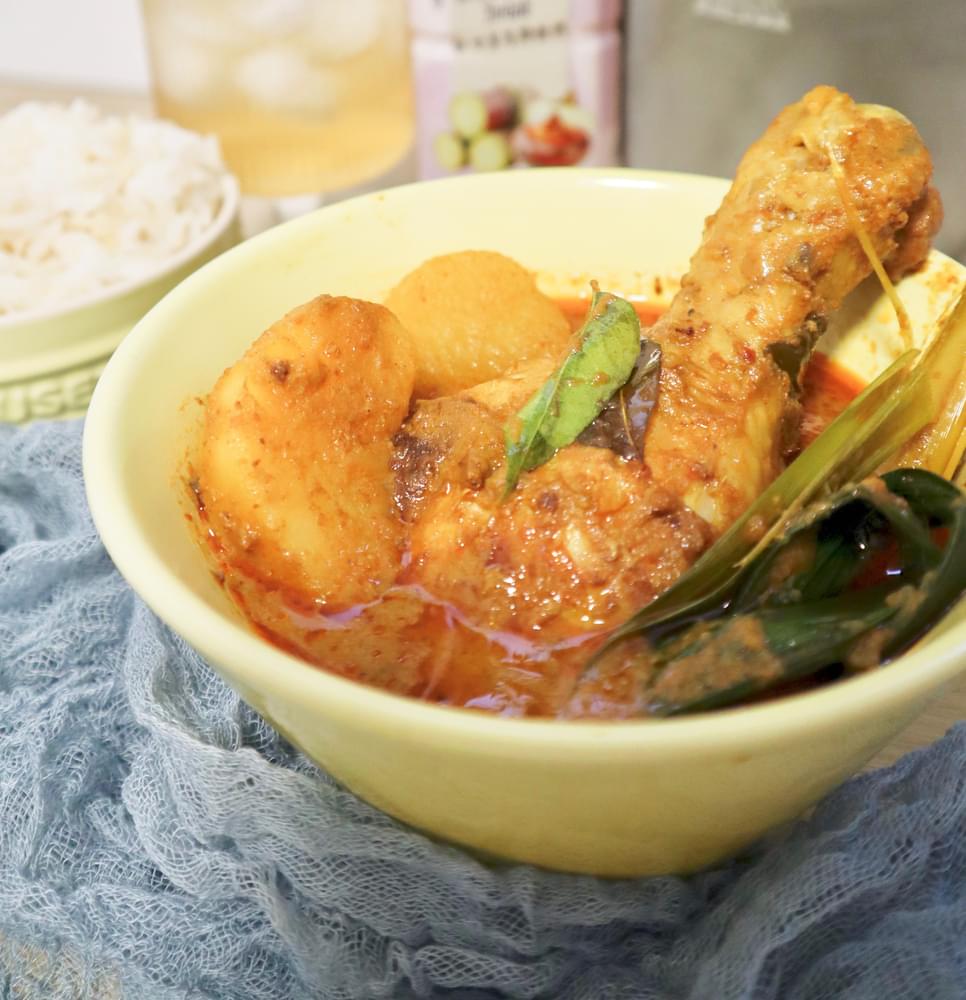 Curry Chicken
Ingredients
GOLDEN CHEF Singapore Chicken Curry Paste

1 pack

Potatoes (peeled and cubed)

(peeled and cubed)

150 g

Chicken Drumsticks

400 g

Water

200 ml

Curry Leaves

30 g

Pandan Leaves (tied into a knot)

(tied into a knot)

2 pieces

Cooking Oil

2 tbsp
How to cook
Step 1
Heat up oil in a pot and pan-fry potatoes for about 3-5 minutes.
Step 2
Mix in chicken drumsticks, curry leaves, curry paste and stir fry for 5 minutes.
Step 3
Add 200ml of water, pandan leaves and let it simmer on medium heat for about 25 minutes or until all ingredients are cooked.
Ready to serve!