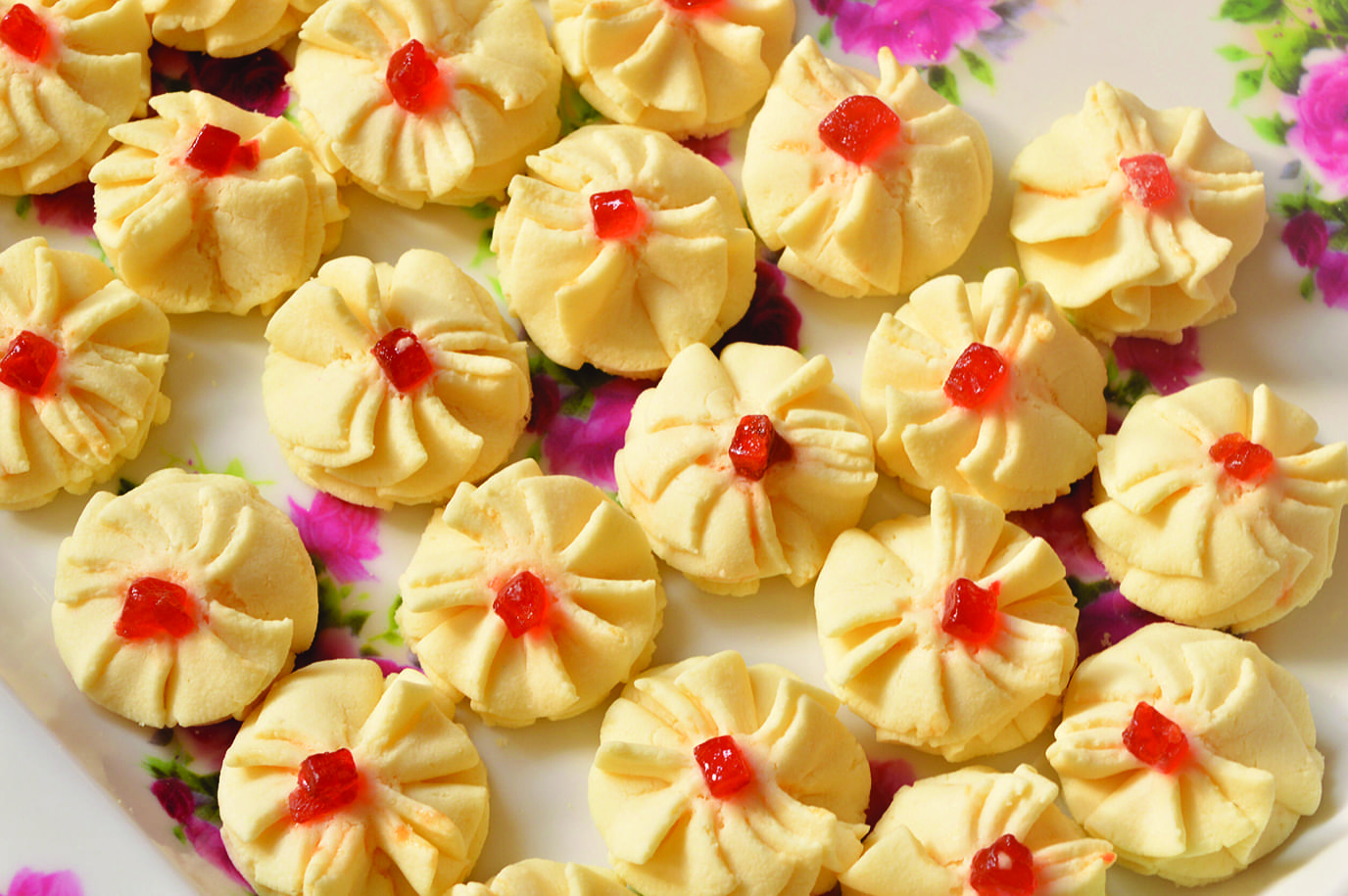 Custard Cookies
Ingredients
| | |
| --- | --- |
| FairPrice Butter | 150 g |
| FairPrice Plain Flour | 120 g |
| FairPrice Corn Flour | 50 g |
| FairPrice Icing Sugar | 80 g |
| Custard Powder | 80 g |
| Egg Yolk | 1 |
| Vanilla Essence | 1⁄2 tsp |
| Glaze Cherries (chopped) | |
How to cook
Step 1
Preheat the oven to 150ºC. Line a large baking tray with parchment paper.
Step 2
In a mixing bowl, whisk butter and sugar until creamy.
Step 3
Add in the egg yolk and vanilla essence until well combined.
Step 4
Sieve in plain flour, corn flour and custard powder and mix until a soft dough is formed. Wrap the dough with cling wrap and let it rest for 15 mins.
Step 5
Shape the cookies with cookie moulds on the baking tray and chill in fridge for 10 mins.
Step 6
Topped with cut up cherries and bake for 15 to 17 minutes.
Step 7
Let cookies cool down completely before storing in clean and dry container.