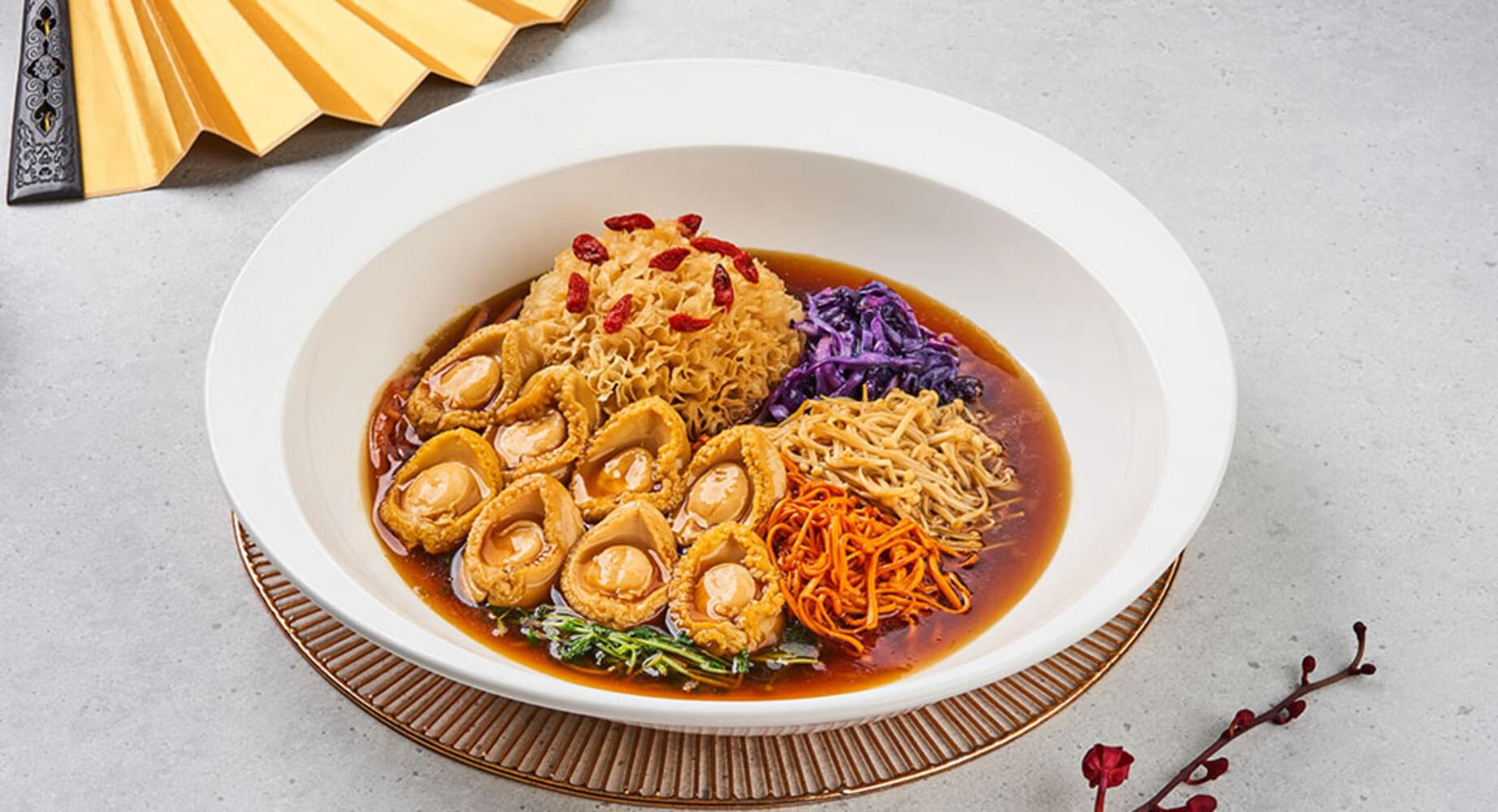 Eight Treasure Family Platter
Ingredients
Baby Abalone

8 pieces, drained

1 can

Chicken Stock

750 ml

Abalone Sauce

300 g

Purple Cabbage

julienned

200 g

Dou Miao

or pea shoots

200 g

Enoki Mushroom

200 g

Cordyceps Flower

100 g

Carrot

julienned

100 g

White Fungus

pre-soaked

50 g

Wolfberry

soaked in Chinese cooking wine for 15 minutes

1 tbsp

Dark Soy Sauce

1⁄2 tbsp

Canola Oil

2 tbsp
How to cook
Prepare the white fungus
Pour the chicken stock in a saucepan and bring it to a boil.
Add in the white fungus and blanch for 5 minutes, flip it over and continue blanching for another 5 minutes then drain the white fungus and set aside.
Prepare the ingredients
Add ½ tablespoon of cooking oil into pan and stir fry purple cabbage over high heat then remove from pan and set aside.
Continue to stir fry fresh cordyceps flower, enoki mushroom, pea shoots and carrot separately.
Start cooking
Add abalone sauce into the chicken stock and bring to boil.
Add in the baby abalone, simmer for 3 minutes and add in ½ tablespoon of dark soy sauce.
Assemble the white fungus alongside with all the stir-fried ingredients in a bowl, then add in the gravy without covering the ingredients.
Garnish with 1 tablespoon of wolfberries and serve.
Tried this recipe? Rate it!