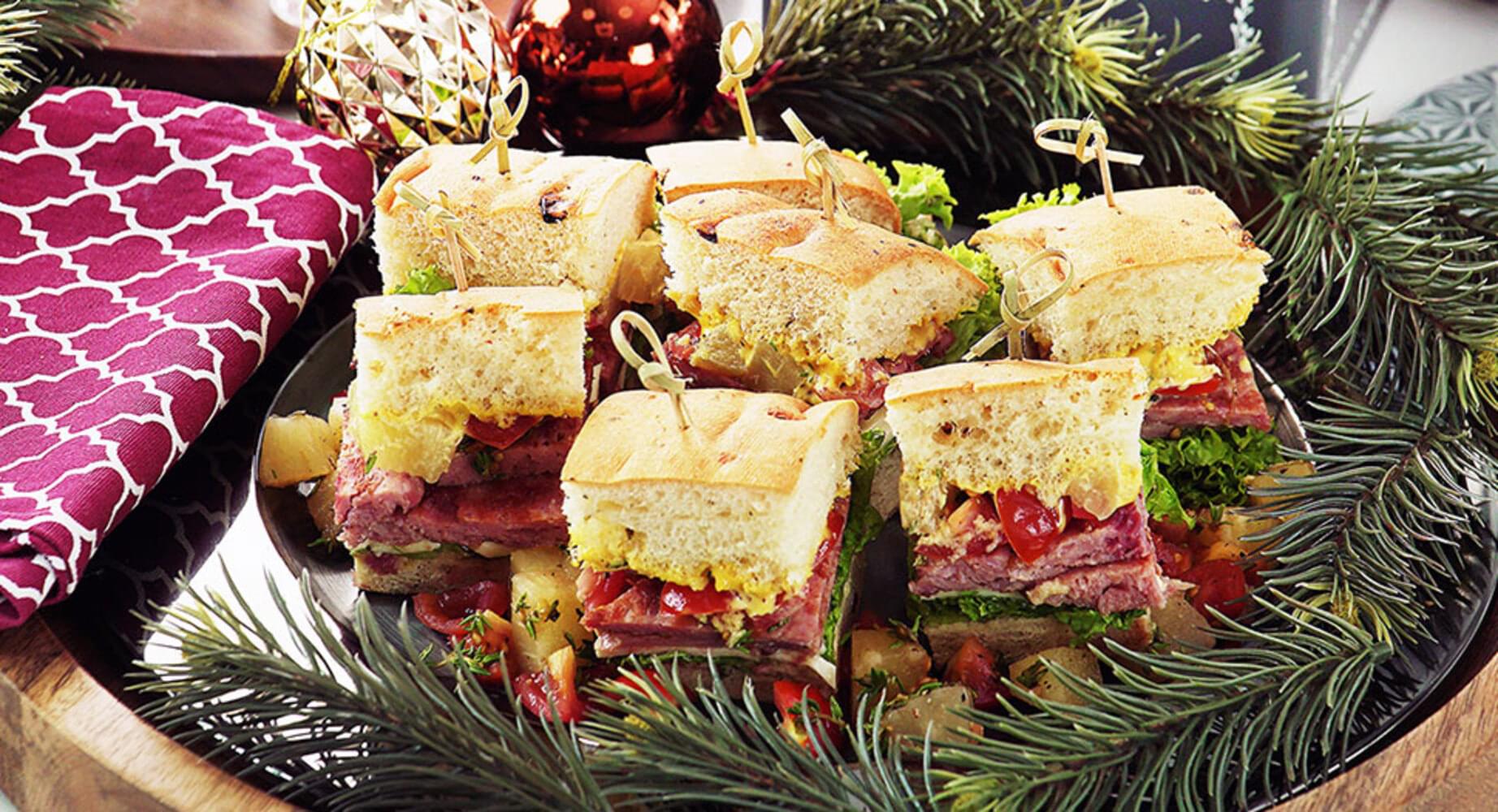 Focaccia Pork Shoulder Sliders
Ingredients
Pork Shoulder

about 340g

1 can

Focaccia

about 220g

1 loaf

Cherry Tomatoes

100 g

Pineapple Chunks in Syrup

100 g

Green Coral Lettuce

100 g

Fresh Thyme

10 sprigs

Cheddar Cheese

3 slices

Apple Cider Vinegar

3 tbsp

Honey Mustard

3 tbsp
How to cook
Prepare the salsa
Cut cherry tomatoes and pineapple chunks into quarters.
Add apple cider vinegar and thyme leaves.
Mix well and set the salsa aside.
Prepare the pork slices
Cut pork shoulder into thin slices.
Grill the pork slices on a pan until it starts to char then set aside.
Assemble and serve
Slice the focaccia loaf into half.
Spread honey mustard on one side of the loaf.
Lay out the lettuce on the loaf followed by the cheese slices and grilled pork slices.
Spoon the salsa on top of the pork slices and cover it with the other half of the loaf.
Cut the loaf into 10 sliders and secure each slider with a cocktail toothpick.
Tried this recipe? Rate it!