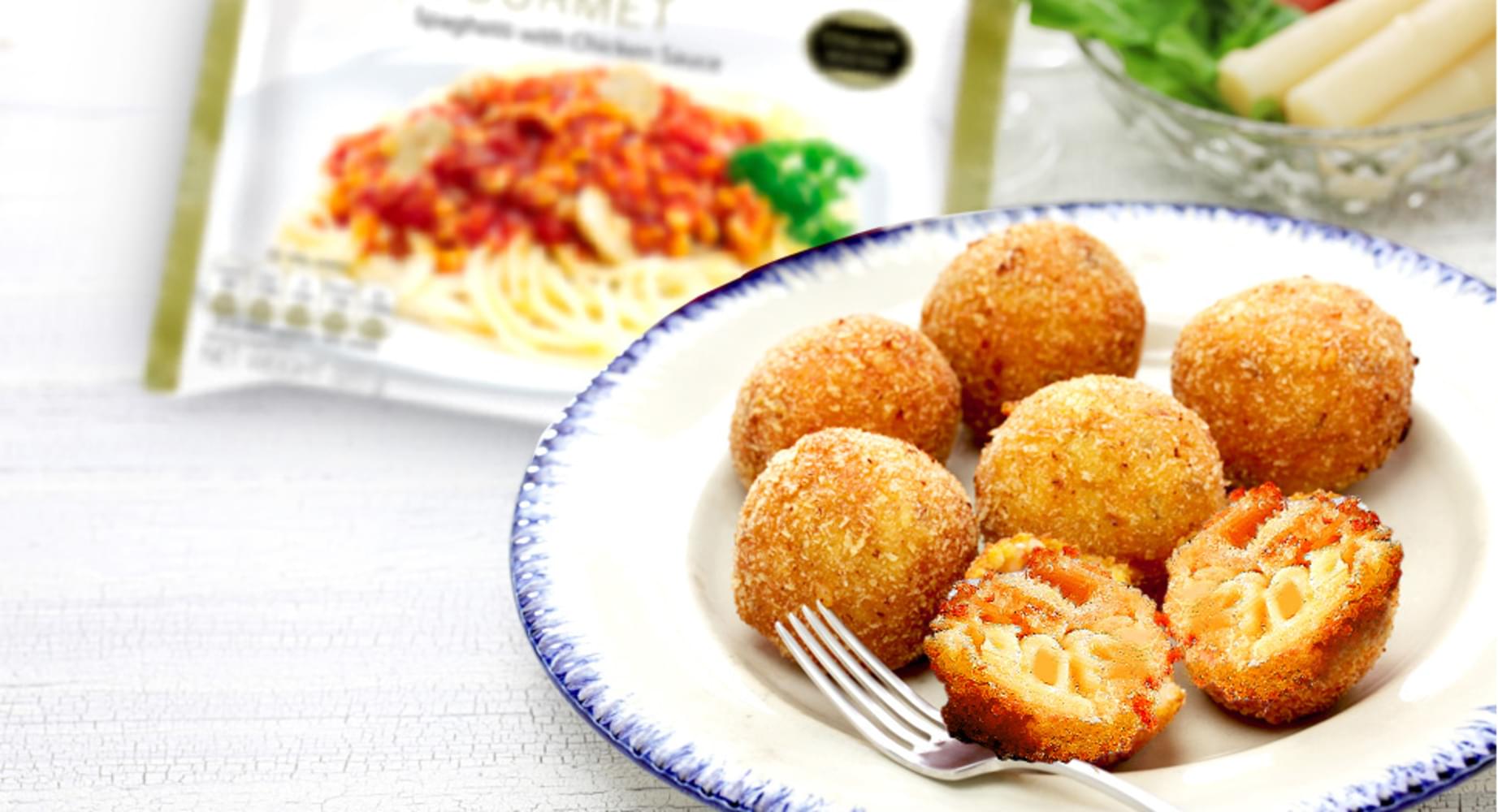 Ingredients
Ready-To-Cook Spaghetti With Sauce

2 packets

Eggs

large, beaten and divided

3

Panko Bread Crumbs

1 1⁄2 cups

Shredded Cheese

1 cup

All-Purpose Flour

1⁄2 cup

Italian Dried Herbs

1 tsp
How to cook
Prepare spaghetti balls
Reheat ready-to-cook spaghetti with sauce according to package directions.
Mix it with Italian dried herbs, shredded cheese and 2 whisked eggs in a bowl. Fold well, taking extra care not to break the spaghetti into small pieces.
Shape the spaghetti mixture into 1 1/2″ balls.
Combine the remaining egg with water and whisk to make an egg wash.
Cover spaghetti balls in flour, egg wash and panko bread crumbs. Make sure you have an even coating.
Chill in the fridge for 30 minutes or so, for a firmer ball.
Start cooking
Heat oil in a deep pan on medium-high heat. Once it reaches around 165°C, deep fry the balls until golden brown.
Serve with your favourite marinara sauce.
Tried this recipe? Rate it!