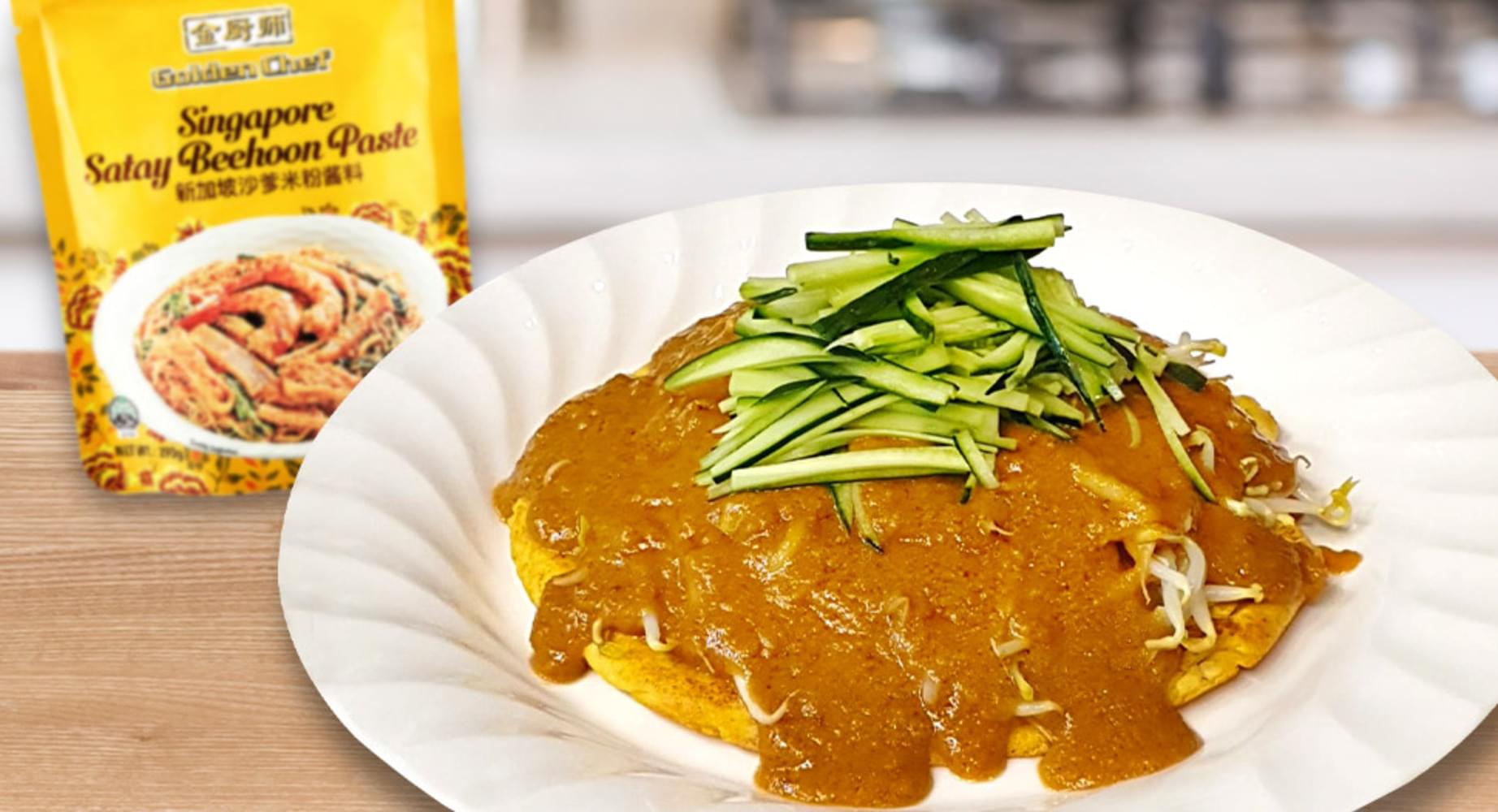 Fried Tofu Omelette with Satay Beehoon Paste
Ingredients
Satay Beehoon Paste

1 packet

Eggs

3

Tau Kwa

cut into cubes

2 packets

Japanese Cucumbers

shredded

100 g

Beansprouts

blanched

120 g

Cooking Oil

Water

160 ml
How to cook
Blend tau kwa & eggs
Add tau kwa and eggs into a blender.
Blend till smooth and set aside.
Cook paste
Pour satay beehoon paste and water into a cooking pot and mix evenly.
Simmer over medium heat or until it thickens. Set aside.
Start cooking
Heat up oil in a wok over medium-high heat. Add the egg mixture and fry until golden brown.
Top it off with beansprouts and pour the paste over it.
Garnish with shredded cucumbers. Ready to serve.
Tried this recipe? Rate it!