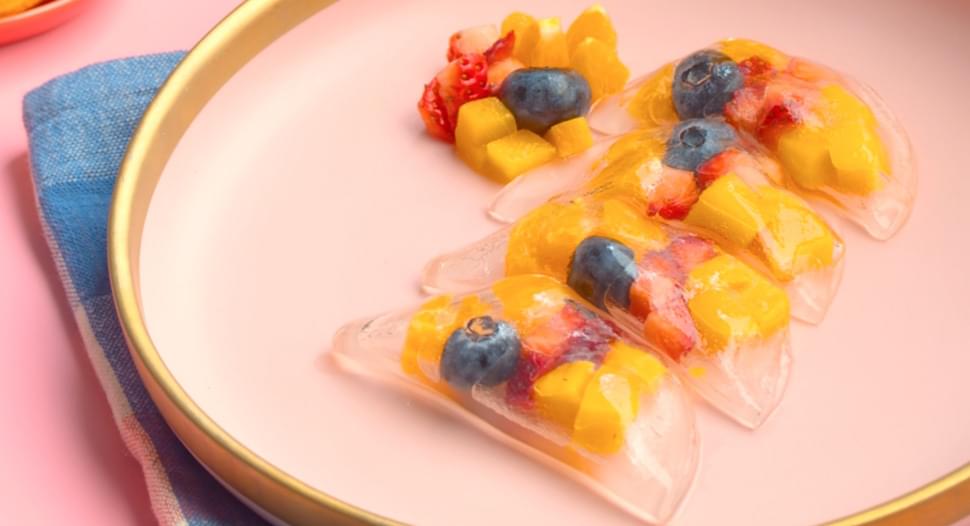 Fruit Crystal Dumplings
Ingredients
| | |
| --- | --- |
| Konnyaku powder | 50 g |
| Strawberries | 2 |
| Blueberries | 2 |
| Canned peach halves | 2 |
| Mandarin orange | 1 |
| Water | 200 ml |
How to cook
Step 1
Bring the water to a slow boil before lowering it to a simmer. Stir in the konnyaku powder gradually.
Step 2
Pour the mixture on a tray and set aside to cool before refrigerating to chill. Set for a minimum of 3 hours or overnight.
Step 3
Stamp a bowl into the mixture to create circular "dumpling skin" that you can arrange the diced fruits on top of neatly.
Step 4
Fold the skin into half and over the diced fruits gently. Serve it chilled!