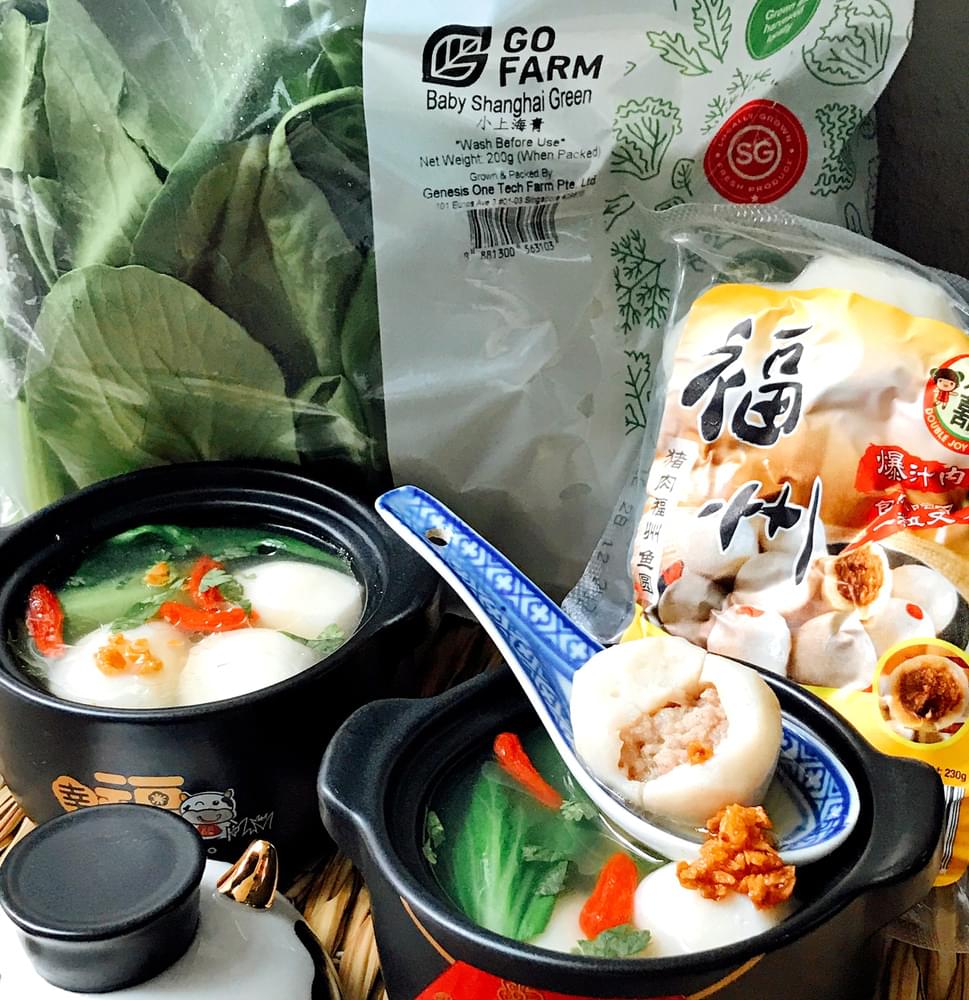 Fuzhou Fishball Soup
By Singapore Home Cooks, BA: Noris Lye
Ingredients
FuZhou Fishball with Pork Filling

230 g

Baby Shanghai Green

1⁄2 packet

Chicken Stock

800 ml

Water

200 ml

Goji Berries

soaked, to taste

Fried Crispy Garlic with Oil

Seasoning

Light Soy Sauce

White Pepper

1 dash
How to cook
Prepare the ingredients & serve!
Clean the Shanghai Green and cut it into halves.
Pour in 800ml of chicken stock and 200ml water into a soup pot, turn on the flame and let it boil.
When the stock is boiling, add Fuzhou Fishball into the stock, followed by Baby Shanghai Green, and add in seasoning. When the fishballs float, turn off the flame.
Add in garlic oil and garlic, followed by soaked goji berries. Serve hot.
Tried this recipe? Rate it!