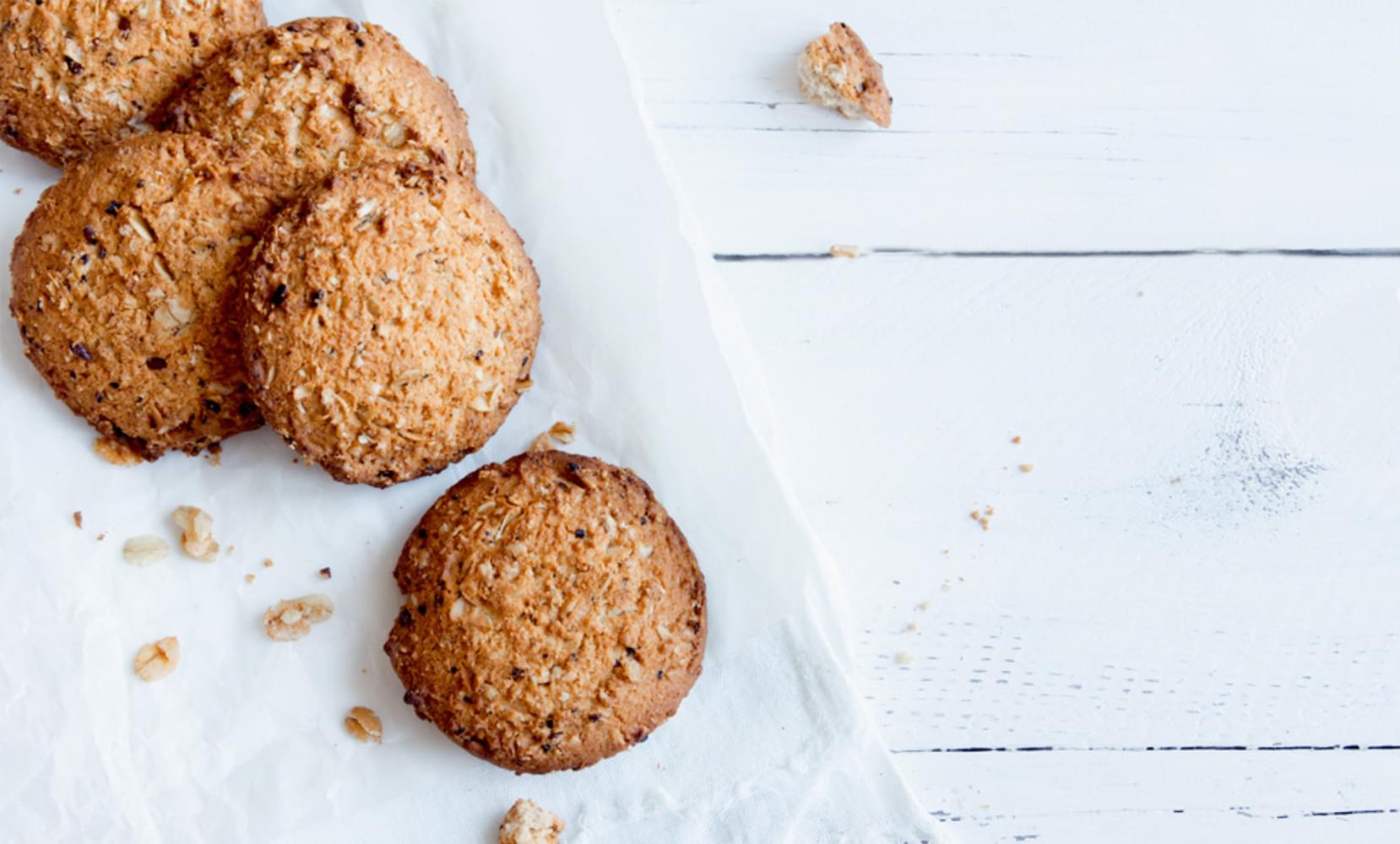 Ingredients
Oatmeal

160 g

Plain Flour

140 g

Unsalted Butter

125 g

Castor Sugar

or brown sugar

100 g

Chocolate Chips

65 g

Eggs

2

Vanilla Essence

1 tsp

Baking Soda

1⁄2 tsp

Salt

1⁄2 tsp
How to cook
Start baking
Put butter and sugar in an electric mixer and beat till fluffy.
Add eggs slowly and continue to beat.
Slowly add flour, oatmeal, baking powder, salt and chocolate chips and mix well.
Roll and portion out into 70g per cookie.
Use the ball of your palm to press down on the dough to form a giant cookie.
Place on baking tray.
Pre-heat oven at 170°C.
Bake for 25 minutes.
Tried this recipe? Rate it!