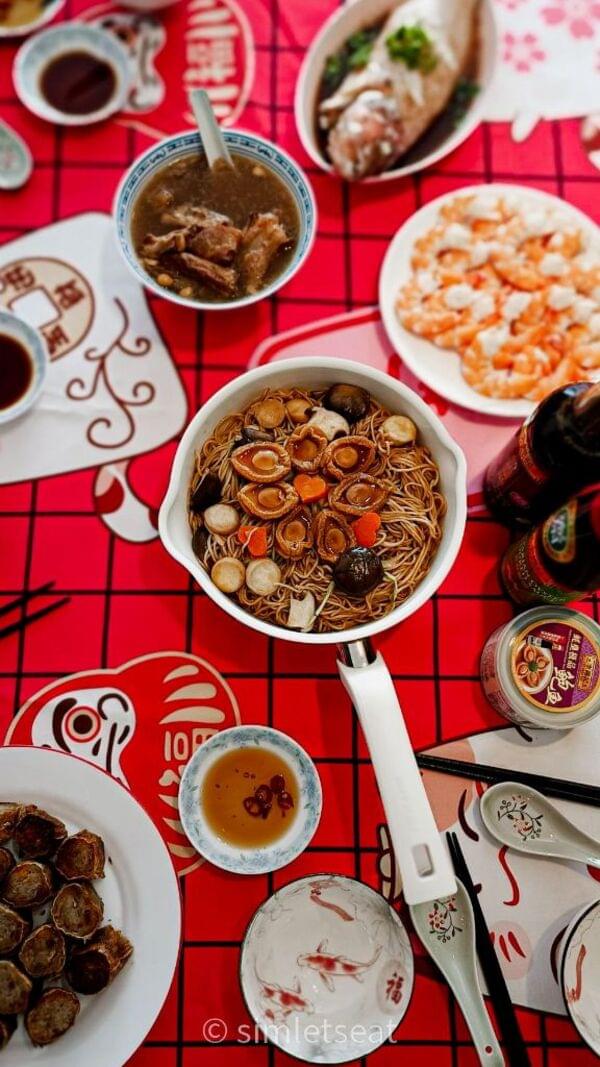 Grandma's Abalone Yi Fu Noodles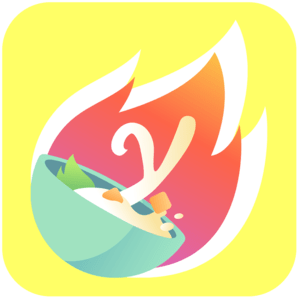 From

YoRipe

by simletseat
Ingredients
| | |
| --- | --- |
| Hong Kong Style Fried Noodles | 2 blocks |
| Cooking Oil | 1⁄2 tbsp |
| Garlic | 2 cloves |
| Oyster Mushroom | 4 stalks |
| Green Dragon Chives | 1 handful |
| Chicken Stock | 160 ml |
| Lee Kum Kee First Draw Soy Sauce | 1⁄2 tbsp |
| Lee Kum Kee Vegetarian Oyster Flavoured Sauce | 1⁄2 tbsp |
| Lee Kum Kee Premium Dark Soya Sauce | 1⁄2 tbsp |
| Sesame Oil | 1⁄2 tbsp |
| Lee Kum Kee Abalone In Premium Oyster Sauce | 2 cans |
| Carrots | 5 slices |
| Pepper | 1 dash |
How to cook
Prepare the ingredients
Chop the garlic.
Slice the chives into threes.
Slice the mushrooms.
Start cooking
Boil the noodles and set aside.
Sauté the garlic with cooking oil.
Stir fry the mushrooms for 3 minutes.
Add the chives and fry till withered.
Add chicken stock.
Add First Draw Soy Sauce.
Add Vegetarian Oyster Flavoured Sauce.
Add Dark Soy Sauce.
Add Sesame oil.
Put the noodles back to the pot and stir well.
Add abalone and pre-steamed carrots.
Pour half can of abalone sauce and do a final mix.
Assemble and serve
Sprinkle pepper and serve.
Tried this recipe? Rate it!