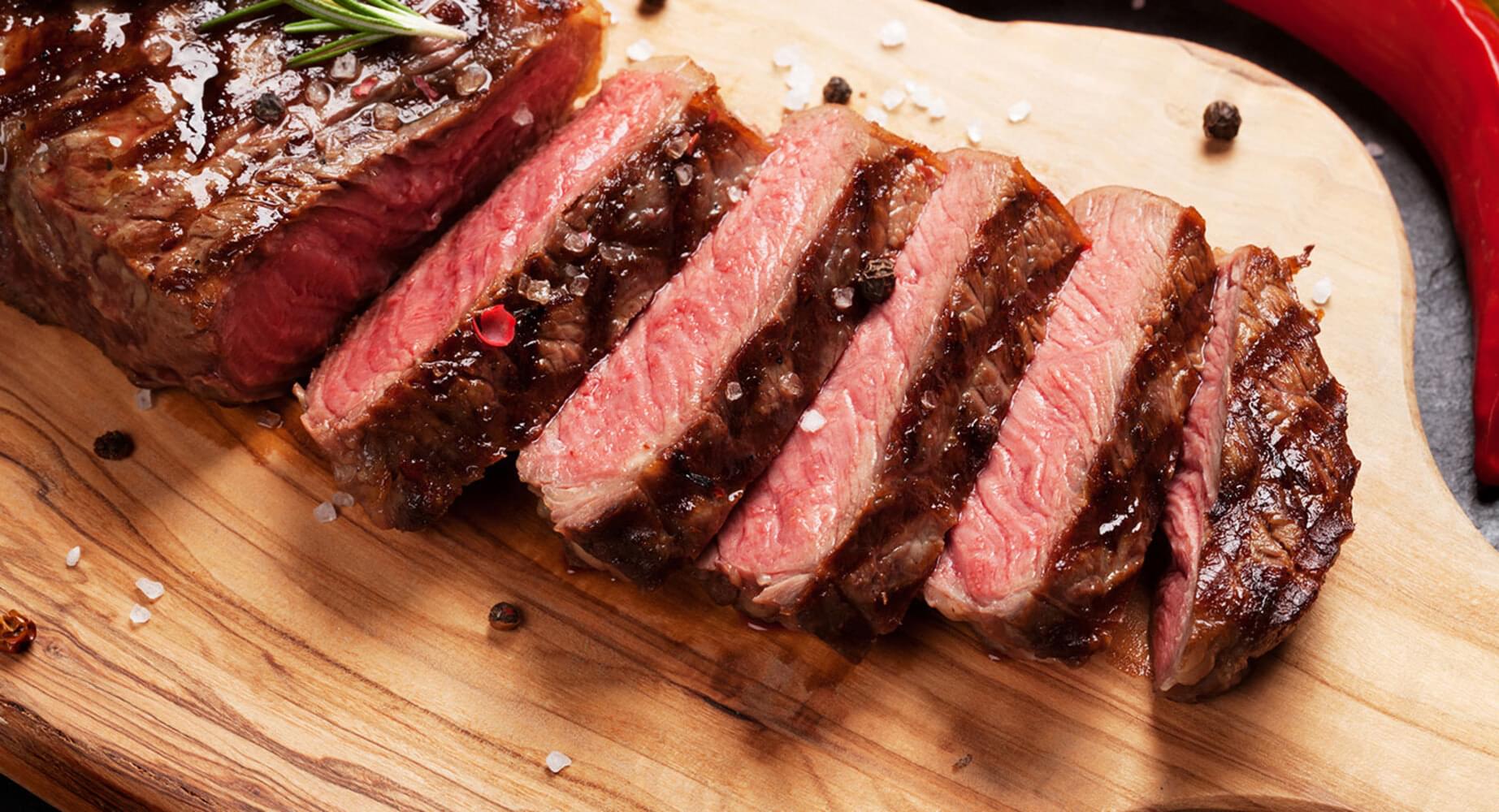 Grilled Striploin Steak with Garlic Butter Mushroom
Ingredients
Striploin Steak

2

Button Mushrooms

2 cups

Olive Oil

1 tbsp

Butter

softened

1⁄4 cup

Garlic

minced

3 cloves

Thyme

1 tsp

Rosemary

1 tsp

Oregano

1 tsp

Salt

Pepper
How to cook
Prepare steak
Season the steaks with salt and pepper.
Prepare garlic butter
Mix minced garlic, softened butter and fresh herbs in a bowl and set aside.
Start cooking
Add olive oil and 2 tbsp of garlic butter into hot skillet/pan.
Add in the mushrooms and gently fry them to ensure the butter is evenly coated.
When the mushrooms are just about done, place the seasoned steaks in the skillet/pan and sear for 3-5 mins on each side.
Once the steaks are cooked to your preferred doneness, turn off the heat and serve them with the mushroom.
Let the steaks rest for 5 mins before adding additional garlic butter if required and the dish is ready to serve.
Tried this recipe? Rate it!