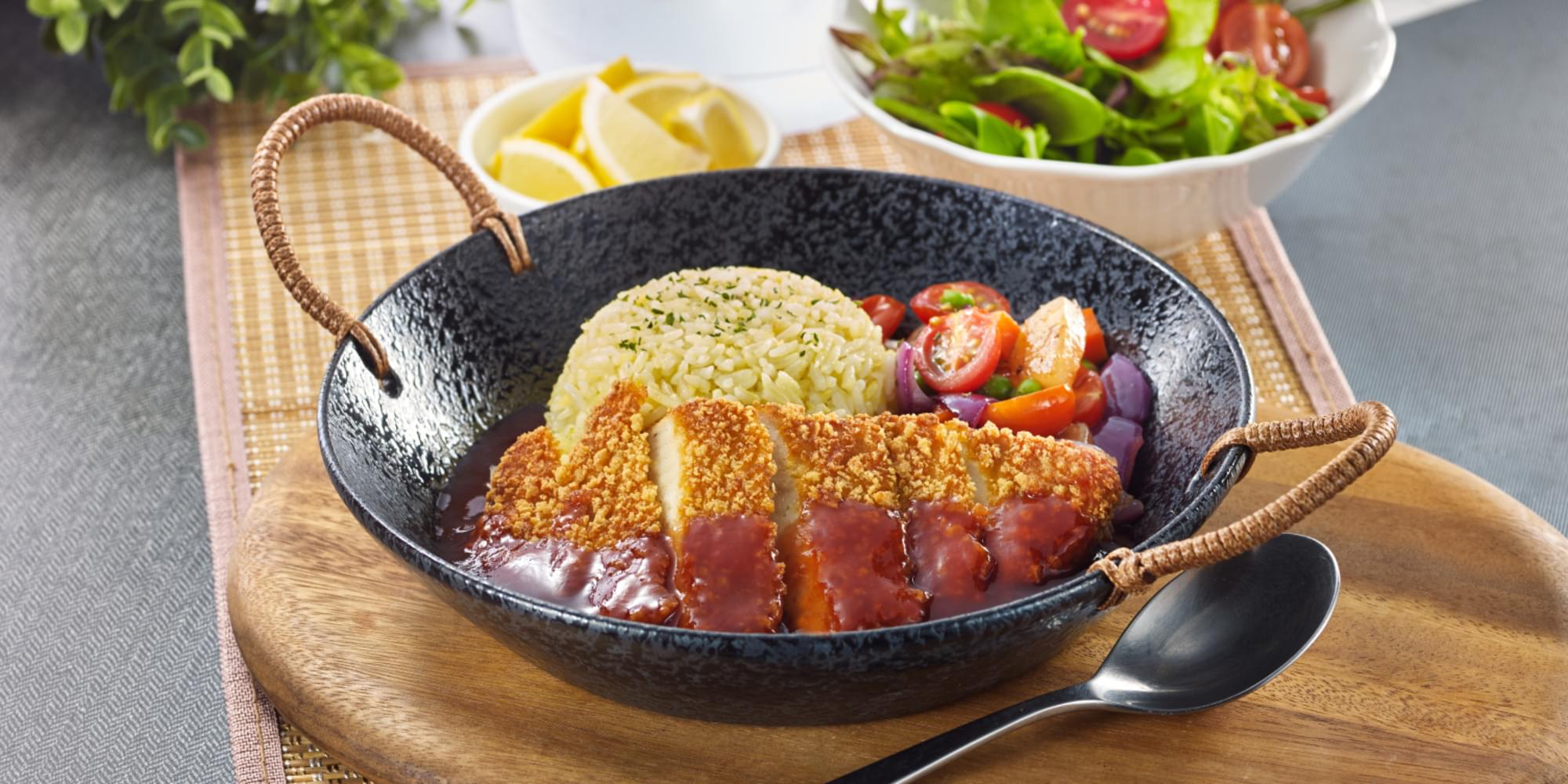 Hainanese Plant-Based Cutlet
Ingredients
| | |
| --- | --- |
| Harvest Gourmet Schnitzel | 2 pieces |
| Mixed Vegetables | 100 g |
| MAGGI® Tomato Ketchup | 1⁄4 cup |
| Corn Starch | 15 g |
| Light Soy Sauce | 2 tsp |
| White Vinegar | 2 tsp |
| Cooking Oil | 2 tbsp |
| Sugar | 1 tsp |
| Water | 1 cup |
How to cook
Cook the cutlet
Pan fry Harvest Gourmet Schnitzel for 6-8 min / Bake using air fryer at 180 °C 11-12 min.
Cook the vegetables
In a separate pan, sauté mixed vegetables.
Prepare the sauce
Add MAGGI Tomato Sauce, sugar, vinegar, light soya sauce. Then, add water and bring to boil.
Thicken the sauce with corn starch solution. 
Assemble and serve
Slice the Harvest Gourmet Schnitzel cutlets, pour the sauce over and serve.​
Tried this recipe? Rate it!