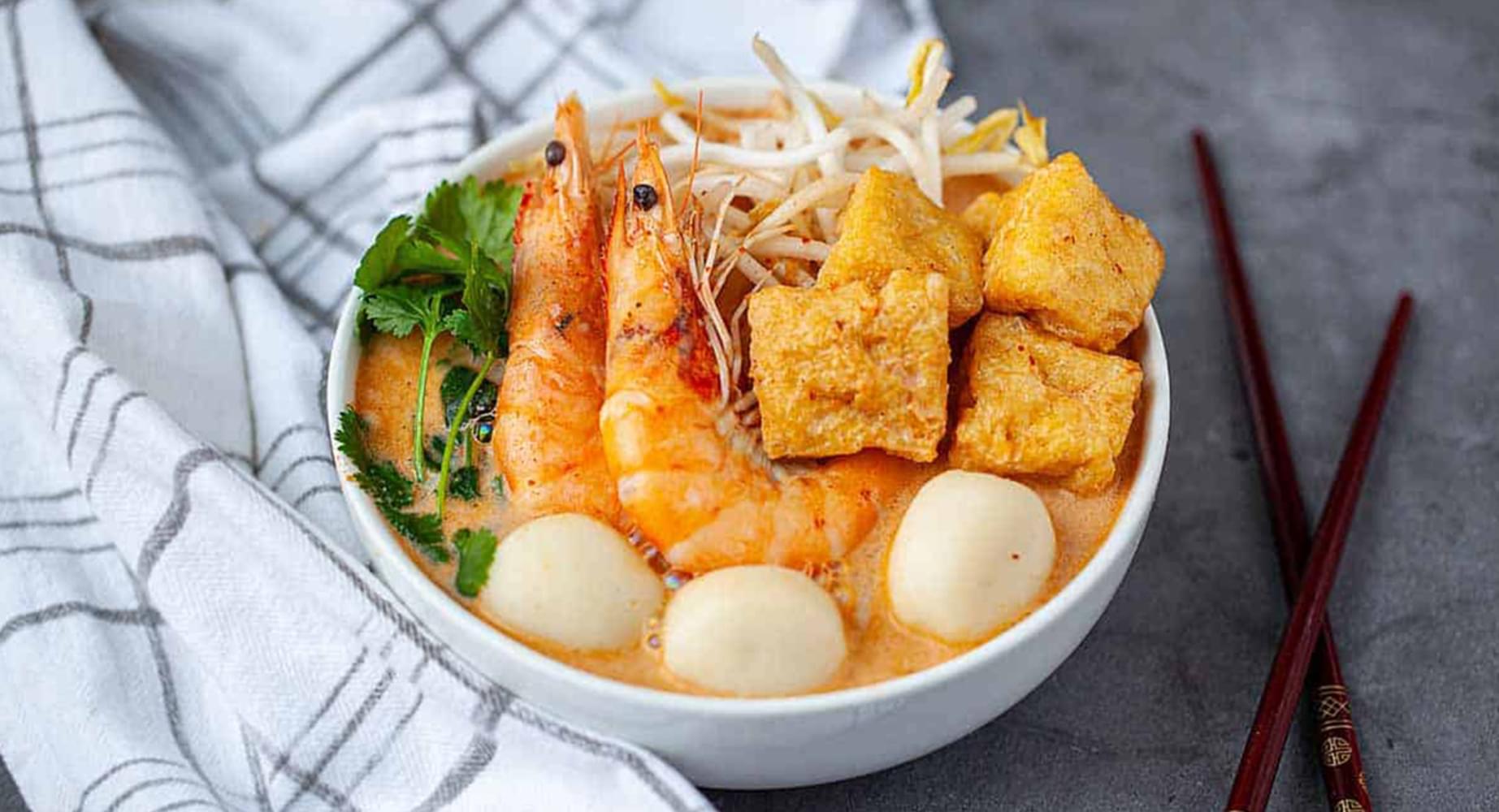 Ingredients
Laksa Paste

1 cup

Thick Rice Vermicelli

cooked

600 g

Fresh Prawns

400 g

Coconut Milk

400 g

Bean Sprouts

boiled

100 g

Beancurd

10 slices

Fish Ball

10 pieces

Fish Cakes

4 pieces

Water

1.2 l
How to cook
Prepare the prawn stock
Bring the water to a boil.
Add the prawns and cook until done.
Remove the heads and shells then set aside the cooked prawns.
Put the prawn heads and shells back in the pot and cook for 15 minutes.
Start cooking
Add laksa paste, coconut milk and dried bean curds to the prawn stock and bring to a boil.
Pour the laksa soup over the boiled rice vermicelli and bean sprouts.
Serve with the cooked prawns and sliced fish cakes.
Tried this recipe? Rate it!