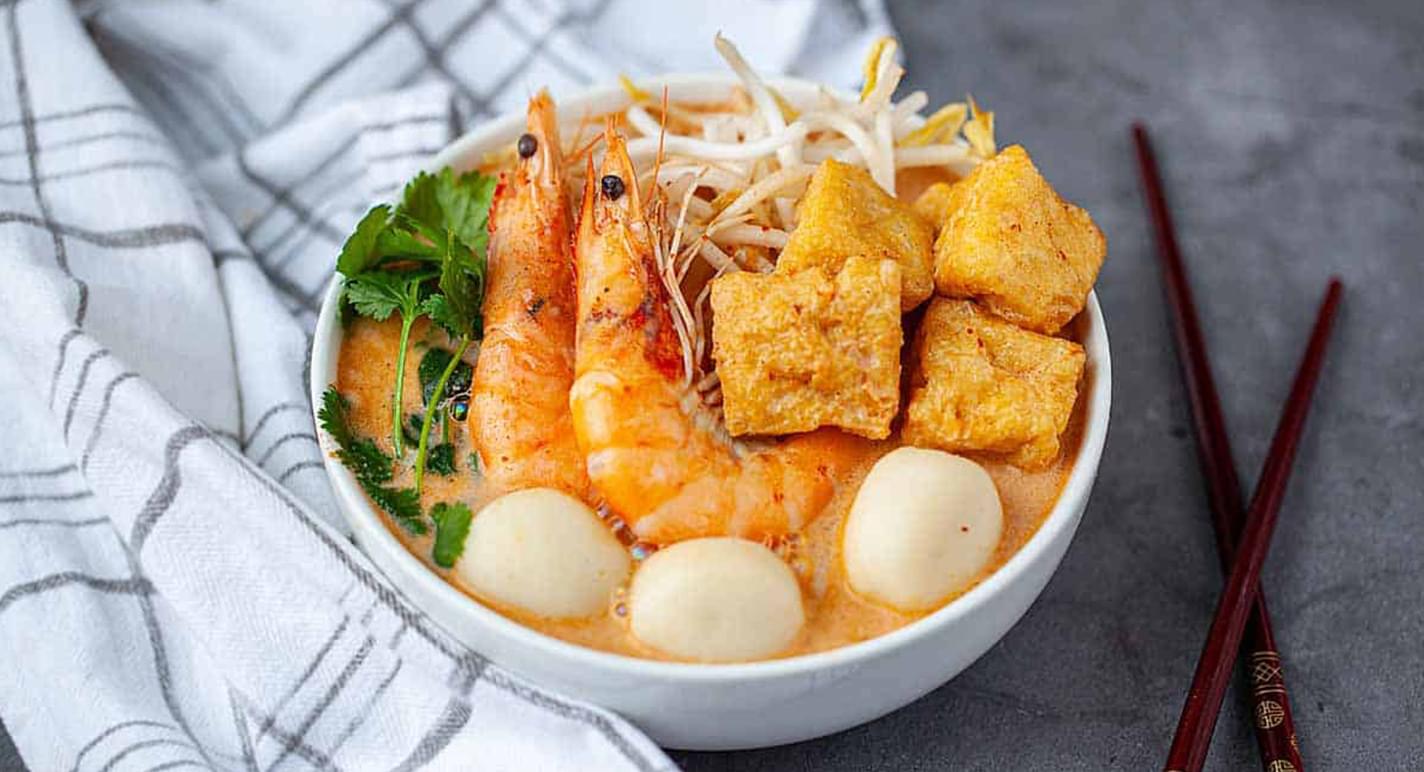 Homemade Laksa Noodles (Halal)
Ingredients
Hai's Singapore Laksa Sauce Kit

Includes: 1 sachet of Hai's laksa paste, 1 sachet of coconut milk powder (mix with 200ml water to become coconut milk)

1 box

Ee Hui Fish Cakes

3 pieces

Fresh Prawns

300 g

Water

1 l

Beancurd

6 slabs

Fish Ball

10 pieces

Bean Sprouts

50 g

Thick Rice Vermicelli

1 kg
How to cook
Step 1
Bring 1 litre of water to boil.
Step 2
Add 300g of prawns and cook until done.
Step 3
Remove the heads and shells and set aside the prawns.
Step 4
Put the prawn heads and shells back in the pot and cook for 15 minutes.
Step 5
The prawn stock is now ready.
Step 6
Put 600ml of prawn stock in another pot, add 1 sachet of Hai's laksa paste, coconut milk and dried bean curds and bring to boil.
Step 7
The laksa soup is now ready.
Step 8
Pour the laksa soup over the boiled rice vermicelli and bean sprouts.
Step 9
Serve with prawns and sliced fish cakes.