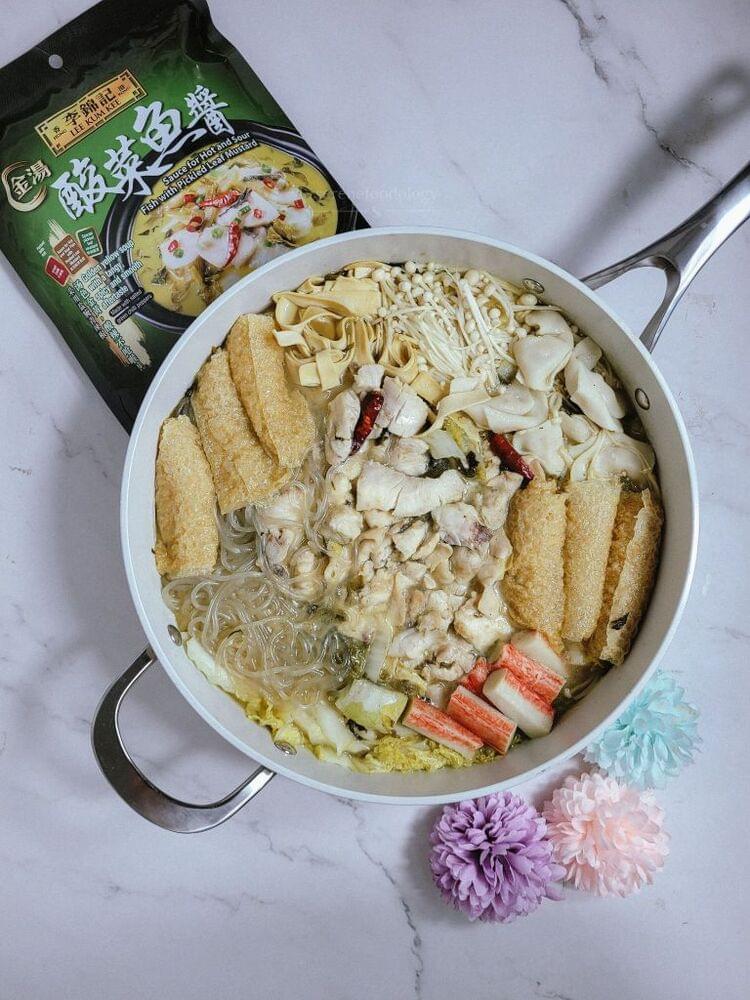 Hot And Sour Fish With Pickled Leaf Mustard Hotpot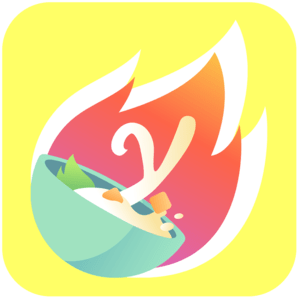 From

YoRipe

by Serene Lim
Ingredients
Lee Kum Kee Sauce

1 cup

Fish Fillet

800 g

Fish Dumplings

1 packet

Crab Sticks

6 pieces

Bean Curd Skin Strips

1 cup

Bean Curd Rolls

8 pieces

Sweet Potato Noodles

1 cup

Enoki Mushroom

1 packet

Napa Cabbage

1⁄4 slice

Water

1 l

Marinate for Fish

Lee Kum Kee Oyster Sauce

1 tbsp

Corn Starch

1⁄2 tsp

Pepper

1⁄4 tsp

Sesame Oil

1 tbsp

Salt

1 tbsp
How to cook
Prepare fish fillet
Cut the fish fillet into bite-size pieces, marinade and set aside.
Start cooking
Pour the sauce for hot and sour fish with pickled leaf mustard into a pot, add 1 liter water and bring to boil.
Add the pickled leaf mustard and dried chilli and all the hotpot ingredients except the beancurd rolls into the soup, simmer for a few minutes over low heat.
Add the fish fillets and cook for about 1 minute.
Assemble and serve
Add the bean curd rolls and serve immediately.
Tried this recipe? Rate it!