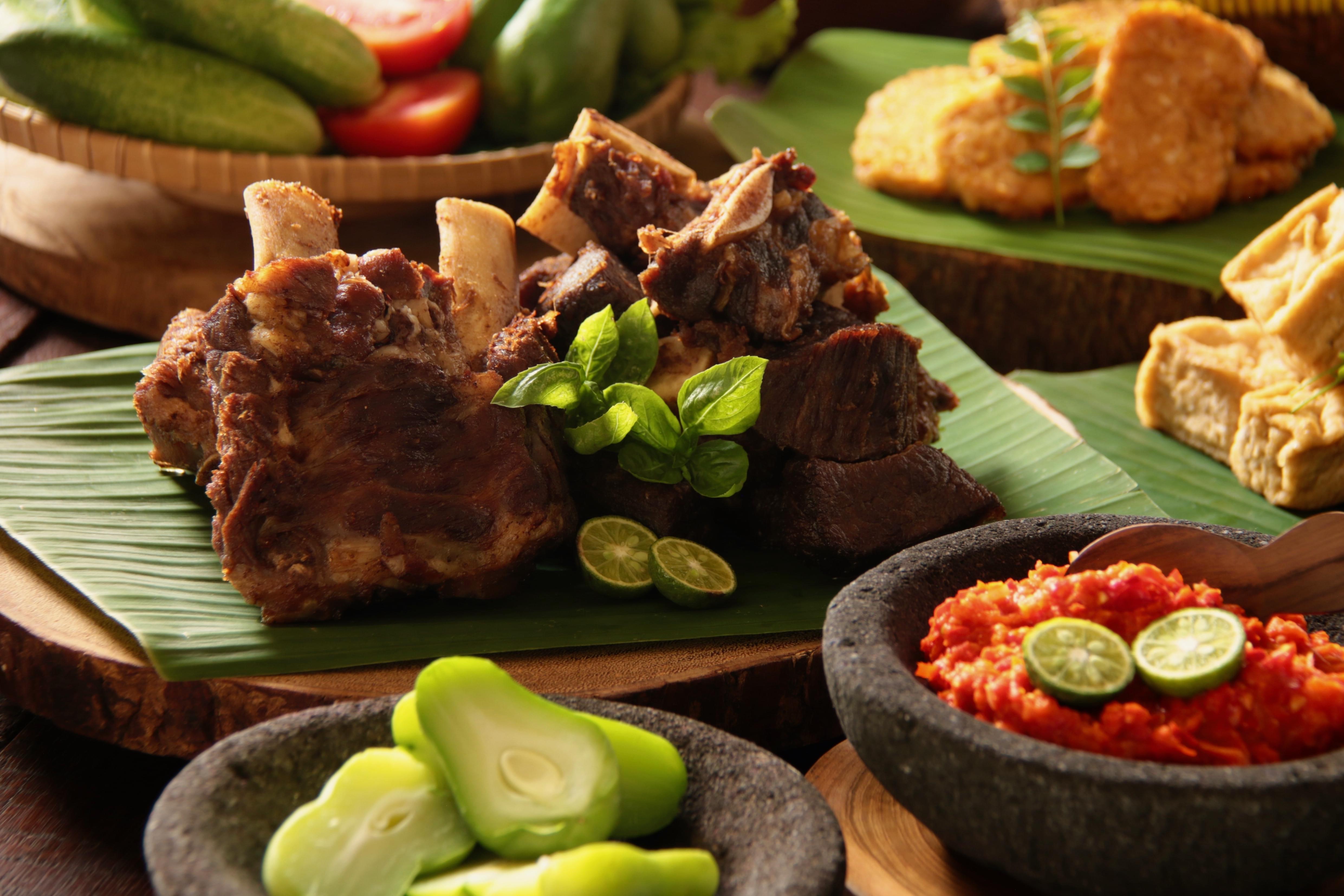 Iga Penyet (Fried Beef Ribs)
Ingredients
For the Iga Penyet

Bay Leaves

2 pieces

Lemongrass

2 stalks

Ginger

20 g

Galangal

20 g

Salt

1 tsp

Sugar

1 tbsp

Beef Powder

1 tbsp

Water

1.5 l

For the Chilli Paste

Shallots

50 g

Garlic

30 g

Dried Red Chilli (Rehydrate in water)

30 g

Tomatoes (Quartered)

180 g

Beef Ribs

1 kg

Shrimp Paste

1 tsp

Brown Sugar

2 tbsp

Salt

1 tsp

Sugar

1 tbsp
How to cook
Step 1
Cook beef ribs, bay leaves, lime leaves, lemongrass, ginger, salt, sugar, beef powder and water in a pressure cooker for 50mins or boil it in a pot till the meat turns tender.
Step 2
To prepare the chilli sauce, stir-fry garlic, shallots, curly red chilies and red tomatoes until cooked. Blend it with brown sugar, salt, sugar and shrimp paste until smooth.
Step 3
Once the beef ribs are cooked, remove it from the broth and set aside to cool for 15mins and allow excess broth to drip out from the meat to avoid over splattering of oil when frying it.
Step 4
Pour oil into a pot and deep fry the beef ribs for about 10mins till the meat turns slightly crispy on the surface.
Step 5
Plate up the beef ribs with rice and chilli paste on the sides, add in vegetables on the side and this dish is ready to be served!