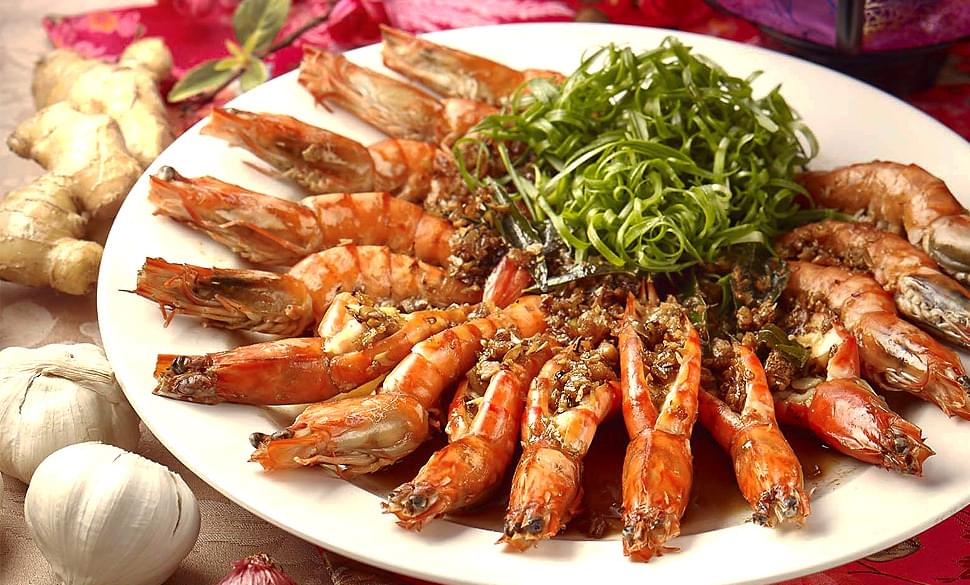 Kam Heong Prawns
Ingredients
Large Tiger Prawns with shell

1 kg

Lee Kum Kee Chiu Chow Style Chilli Oil

2 tbsp

Curry Leaves

1 stalk

Shallots, chopped

5

Fragrant Garlic, chopped

2

Young Ginger, chopped

1

Lemon Grass, chopped

1 stalk

Dried Shrimps, soaked

10 g

Knife Brand 100% Pure Groundnut Oil

1 tbsp

Seasoning

Lee Kum Kee Oyster Sauce with Dried Scallops

1 tbsp

Water

2 tbsp

Fermented Soybean Paste

1 tsp

Sugar

1 tsp

Chinese wine

1 tbsp
How to cook
Step 1
Trim the legs and horn of the tiger prawns and butterfly the prawns from the back.
Step 2
Lay the prawns on a plate and steam for 5 mins.
Step 3
In a hot fry pan, add in cooking oil, curry leaves, dried shrimps, shallots, ginger, garlic, lemon grass and fry over medium high heat for 1 min.
Step 4
Add all the seasonings and toss well. Thicken with cornstarch if necessary.
Step 5
Garnish with spring onion and coriander leaves before serving.