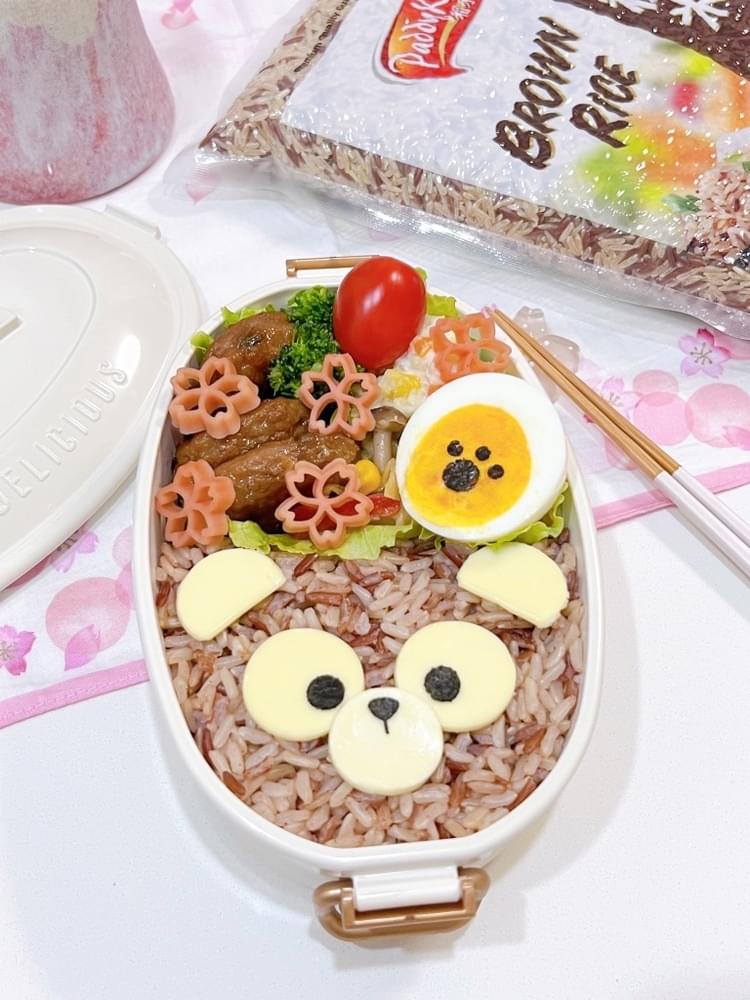 Kawaii Kuma Bento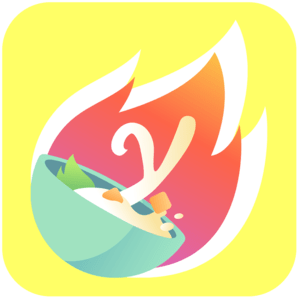 From

YoRipe

by Strawbeariemilk
Ingredients
Paddy King Thai Brown Rice

1 cup

Water

2 cups

Minced Chicken Breast

120 g

Leek

30 g

Beaten Egg

15 g

Potato Starch

2 tsp

Grated Ginger

1 tsp

Low Sodium Japanese Soy Sauce

1 tsp

Vegetable Oil

for frying

1⁄2 tbsp

Soy Sauce

1 tbsp

Mirin

1 tbsp

Sake

1 tbsp

Sugar

1 tbsp

Sliced Cheese

1 slice

Nori Sheet

1 piece

Brocolli

1 stalk

Vegetables In Soy Butter

blanched

1 tbsp

Hard Boiled Egg

1⁄2

Corn Salad

1 tbsp

Lettuce Tomato

1 cup
How to cook
Prepare the ingredients
Wash brown rice, drain well. Place into pot and add water as per instructions and cook. Fluff up rice and leave rice to steam for 20 mins.
Add the Chicken meatballs ingredients (A) into a plastic bag and mix well till sticky.
Divide and shape the mixture into 5-6 patties (depending on size of bento box).
Start cooking
Heat ½ tbsp of vegetable oil in a pan on medium-low heat. Cook the chicken meatballs on both sides for 3 mins on each side (or till done).
Add Teriyaki Sauce, simmer and coat the meatballs till shiny.
Assemble and serve
Pack in Paddy King Thai Brown rice into bento box.
Add in the Tsukune (chicken meatballs), pack in the side dishes.
Arrange the rice décor to form the Bear, and it's done!
Tried this recipe? Rate it!