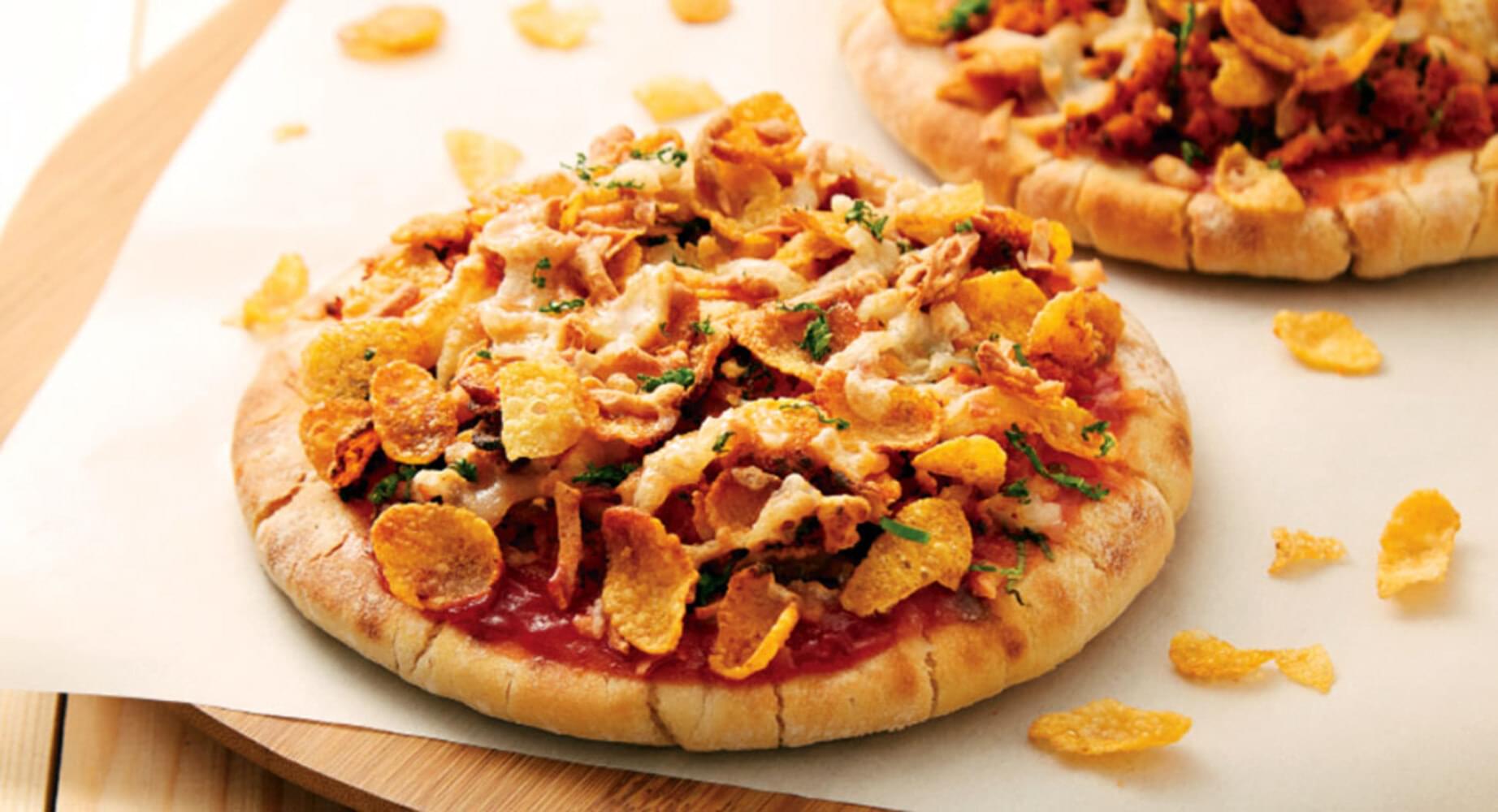 Kellogg's Corn Flakes Pitta Wonder
Ingredients
Pitta breads

4

Tomato sauce

2 tbsp

Chili sauce

2 tbsp

laksa leaves

2 tbsp

kellogg's corn flakes, coarsely crushed

2 cups

Grated Mozzarella cheese

1 1⁄2 cups
Chicken Curry

Minced chicken

200 g

Yellow onion, finely chopped

1⁄2

Curry powder

2 tbsp

Chili powder

1 tbsp

Coconut milk

1⁄2 cup

Salt to taste
How to cook
Step 1
For chicken curry, cook all ingredients on medium heat until chicken is done. Cool.
Step 2
Spread tomato sauce and chili sauce onto pitta bread.
Step 3
Spoon chicken curry mixture. Sprinkle polygonum leaves.
Step 4
Spoon half of cheese followed by Kellogg's Corn Flakes.
Step 5
Top with more cheese then bake at 200˚C for 15 mins or until top of pizza is golden.
Tried this recipe? Rate it!