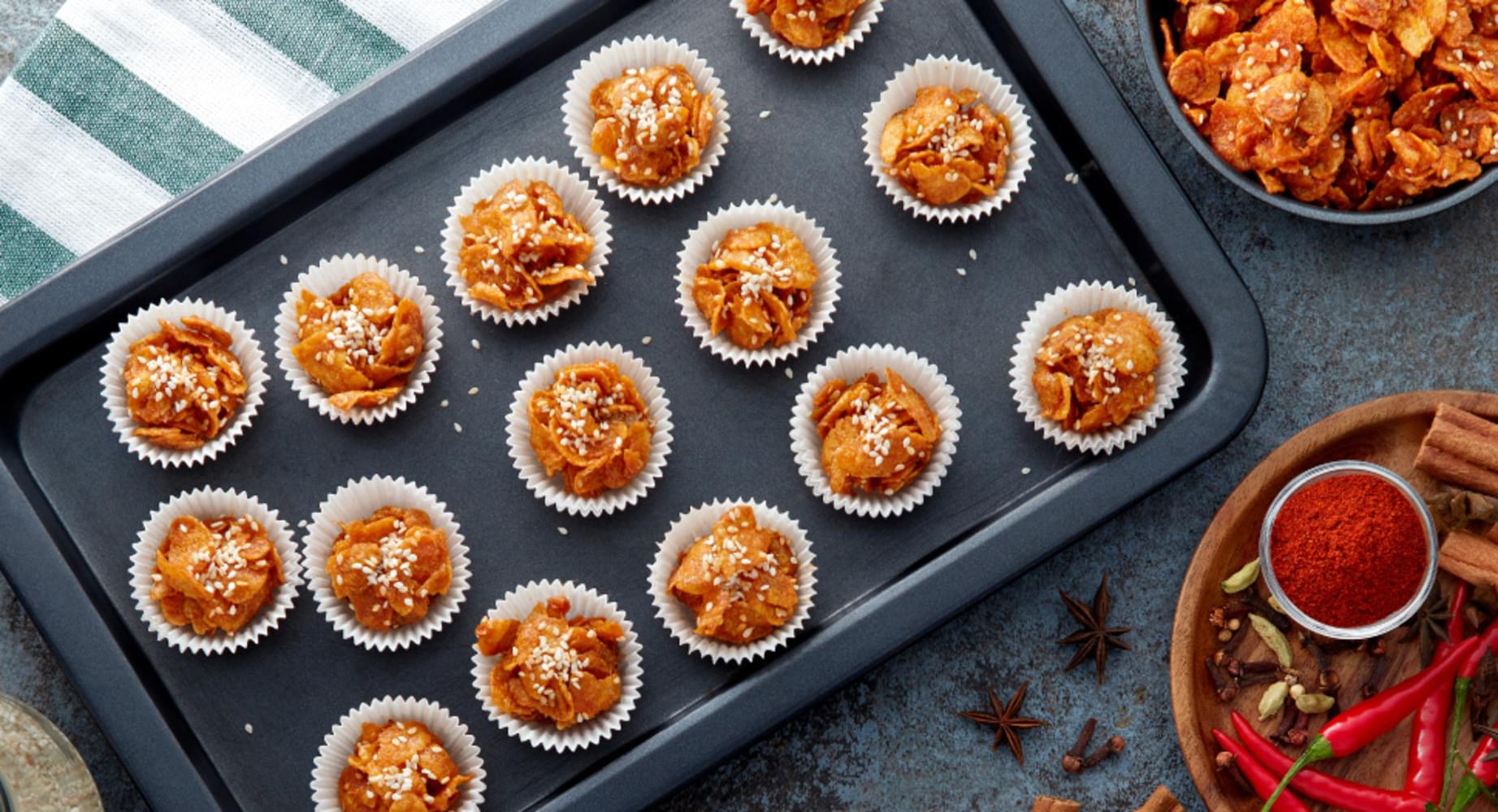 Ingredients
| | |
| --- | --- |
| Corn Flakes | 180 g |
| Rendang Paste | 50 g |
| Coconut Milk | 80 ml |
| White Sesame Seeds | 10 g |
| Cooking Oil | 10 ml |
| Salt | 1 tsp |
| Sugar | 3 tbsp |
| Water | 15 ml |
How to cook
Start cooking
Heat frying pan with cooking oil. Add in rendang paste.
Once the paste is cooked, add water and coconut milk. Let it simmer.
Season with sugar and salt.
Allow the mixture to thicken slightly. Pour in corn flakes.
Mix well until everything is fully coated.
Sprinkle white sesame seeds and mix well.
Put coated corn flakes into small paper cups.
Bake in preheated oven for 8-10 minutes at 170°C.
Tried this recipe? Rate it!