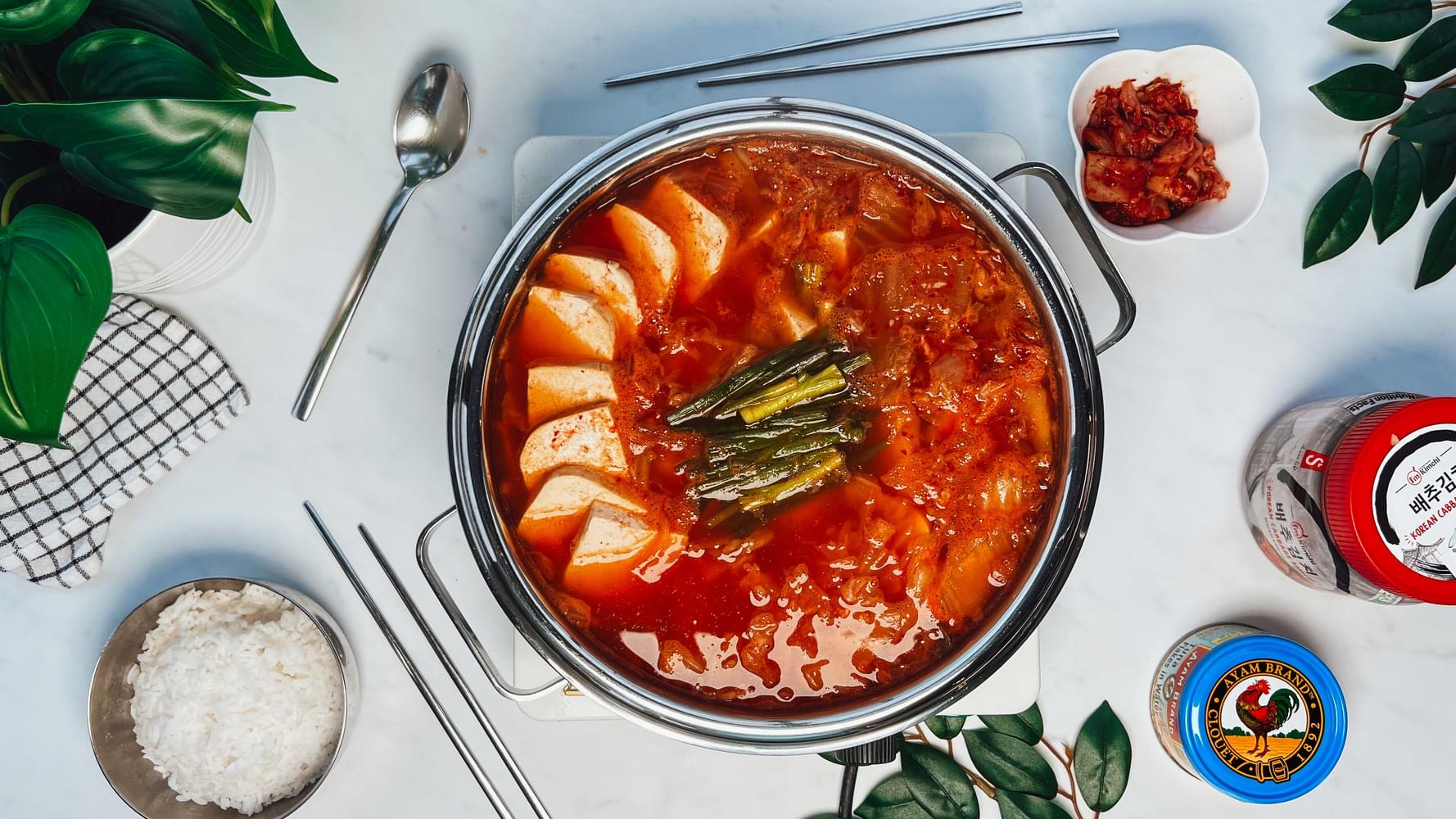 Kimchi Soup with Canned Tuna
Ingredients
Kimchi

Chopped into bite-size

300 g

Kimchi juice

From the kimchi packet

2 tbsp

Ayam Brand Tuna

Drained

1 can

Firm Tofu

Sliced, 0.5cm thick

2 blocks

Garlic

Minced

1 tbsp

Vegetable or chicken stock cube

1

Soy Sauce

1 tbsp

Water

4 cups

Spring Onion

Cut into 3-4cm long

4 stalks

Salt, to taste

1 pinch

Cooking oil

1 tbsp
How to cook
Start Cooking
Heat cooking oil in a shallow, heavy pot or pan.
Sauté garlic for 20 seconds, then add kimchi and fry for 1 minute.
Add water, kimchi, kimchi juice and stock cube. Cook on medium heat for 20 minutes.
Add tuna and tofu and cook for another 5 minutes until tofu turns soft.
Add soy sauce and salt to taste. Stir well.
Garnish with the chopped spring onions and serve hot with rice.
Tried this recipe? Rate it!