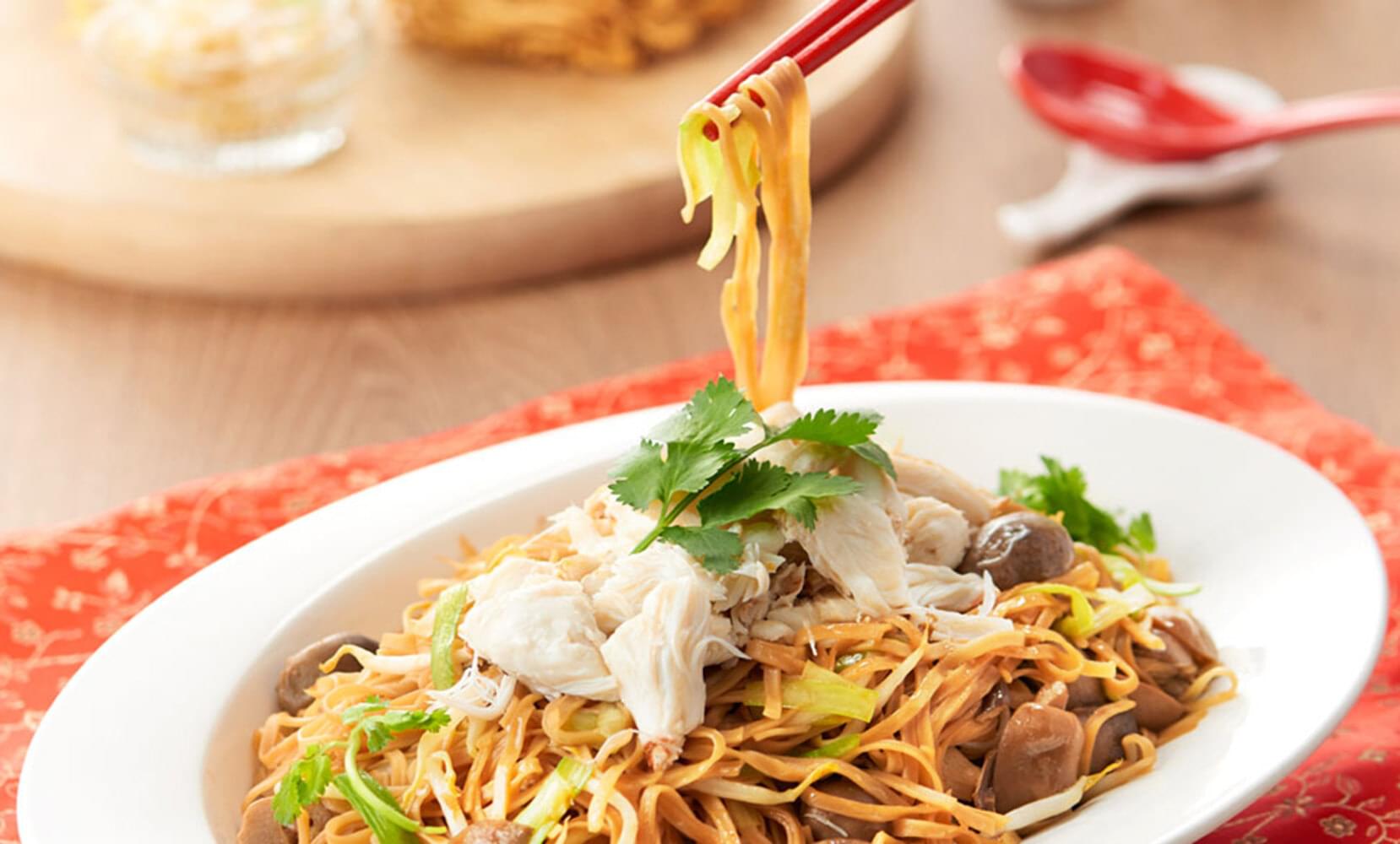 Braised Longevity Ee Fu Noodles in Chicken Broth
Ingredients
Ee Fu Noodle

160 g

Lump Crab Meat

cooked

100 g

Yellow Chives

60 g

Bean Sprouts

30 g

Oyster Mushrooms

60 g

Straw Mushrooms

100 g

Swanson Chicken Broth

500 ml

Sole Fish Powder

5 g

Oyster Sauce

30 g

Dark Soy Sauce

5 ml

Sesame Oil

1 tsp

Chinese Wine

30 ml

Cooking Oil

1 tbsp
How to cook
Cook noodles
Blanch Ee Fu noodles in hot water till soft. Strain and set aside.
Start cooking
Bring wok to medium high heat with oil and fry sole fish powder till fragrant.
Add the mushrooms and toss well. Deglaze with Chinese wine, chicken broth and bring to boil.
Add Ee Fu noodles, oyster sauce, dark soy sauce and braise for 5–7 mins.
Add yellow chives, bean sprouts, sesame oil and fold in well over medium-high heat for 5 mins until the sauce is reduced.
Plate the noodles and top with cooked crabmeat. Garnish with coriander leaves.
Tried this recipe? Rate it!